For one day only, "Gilmore Girls" fans in Toronto and Vancouver will be treated to a special Luke's Diner pop-up shop.
According to Netflix, four Toronto coffee shops and one Vancouver shop will be "decked out with all the Luke's Diner essentials" on Oct. 5 in celebration of the series' original pilot date. In total, Netflix is launching approximately 200 locations across Canada and the United States.
Canadian locations:
The Rolling Pin — 3429 Yonge St., Toronto
Infuse Cafe — 354 Yonge St., Toronto
Infuse Cafe — Gerrard Sq Mall, 1000 Gerrard St. E., Toronto
Milano Espresso Bar — 266 Adelaide Street W., Unit 2, Toronto
Trafiq Cafe & Bakery — 4216 Main St. Vancouver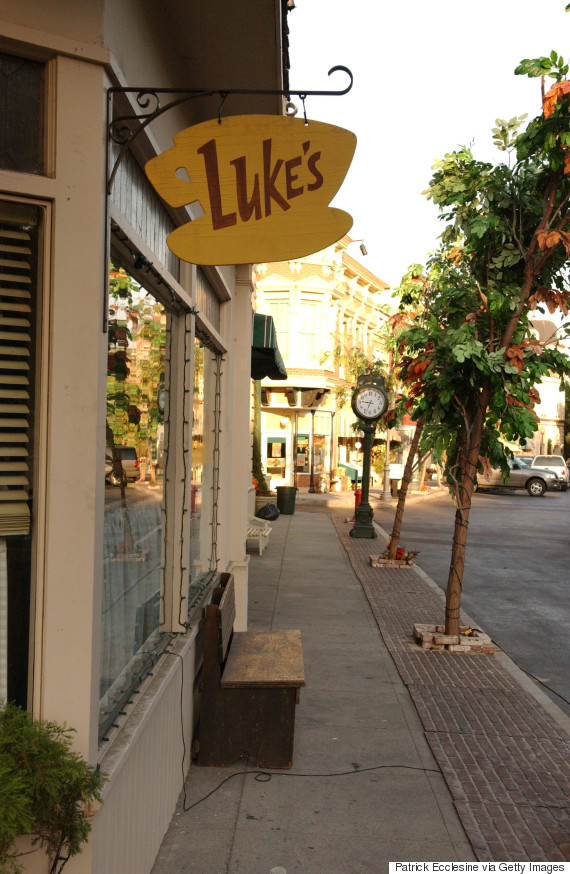 Full shot of Luke's diner sign and sidewalk in Stars Hollow. (Photo by Patrick Ecclesine/Warner Bros./Getty Images)
The first 250 fans who arrive between 7 a.m. and 12 p.m. at each location will receive a free cup of coffee with a hidden surprise under their coffee sleeve, courtesy of Netflix.
The online streaming service confirmed reports that they were reviving the WB original series earlier this year. The reboot will include four 90-minute episodes taking place in winter, spring, summer and fall. The episodes are set to be released on Nov. 25.
Also on HuffPost
The 18 Most Important 'Gilmore Girls' Episodes