Prince Harry has stolen our hearts once again. On Monday, the 32-year-old attended the WellChild Awards in London, England, which celebrates the courage and inspiration of seriously ill children and their caregivers.
While the night was filled with a number of sweet moments, one in particular stood out – the moment when a chronically ill boy, who can't stand by himself, used all his strength to get up and hug Harry.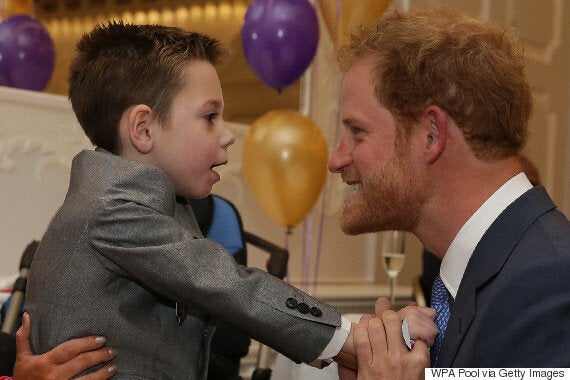 Five-year-old Ollie Carroll suffers from a rare Batten disease which limits his motor skills and ability to walk. Despite this, the little boy managed to get to his feet to greet the Prince.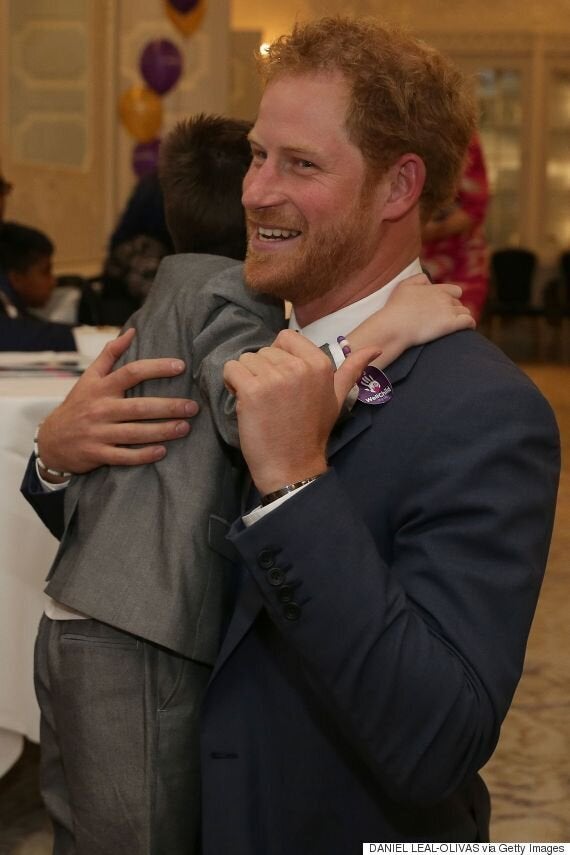 The boy's mother, Lucy, told BBC that she wasn't sure whether or not her son knew who he was hugging, but that he was somehow drawn to Harry.
"He was thrilled – they both were," Lucy told the news site.
That evening, Prince Harry, who is a patron of the WellChild Awards, also gave a speech, acknowledging everything the charity has done and applauding the young kids for fearlessly coping with their illnesses.
"Watching these young people face challenges with such determination, positivity, and good humour never fails to take my breath away," he said. "I am so fortunate to have had the chance of meeting you all and so proud to be associated with this fantastic charity."
On Twitter, Kensington Palace also shared some standout moments from the night: