The goddess, Rihanna, is rocking a brand new 'do, and it's, of course, gorgeous.
The 28-year-old Bajan songtress took to Instagram to debut her new hip-length dreadlocks in a photo captioned "buffalo $oldier."

As Refinery29 notes, the caption is presumably referencing Bob Marley's song of the same name about the Civil War soldiers, which includes the lyrics, "To me, it makes a lot of sense / How the dreadlock Rasta was the Buffalo Soldier / And he was taken from Africa, brought to America / Fighting on arrival, fighting for survival."
The "Needed Me" songstress picked a perfect time to rock dreads — just last month the 11th U.S. Circuit Court of Appeals ruled it legal for employers to discriminate against people with dreadlocks. The ruling came after a 2013 claim was filed by a woman in Alabama who lost her job due to the hairstyle.
Rihanna's decision to get dreads also comes shortly after Marc Jacobs came under fire for sending mostly white models down his spring/summer 2017 runway in faux dreads during New York Fashion Week. The American designer was accused of cultural appropriation, but defended himself on Instagram, writing he doesn't "see colour or race," but rather, sees "people." He also said, "Funny how you don't criticize women of colour for straightening their hair."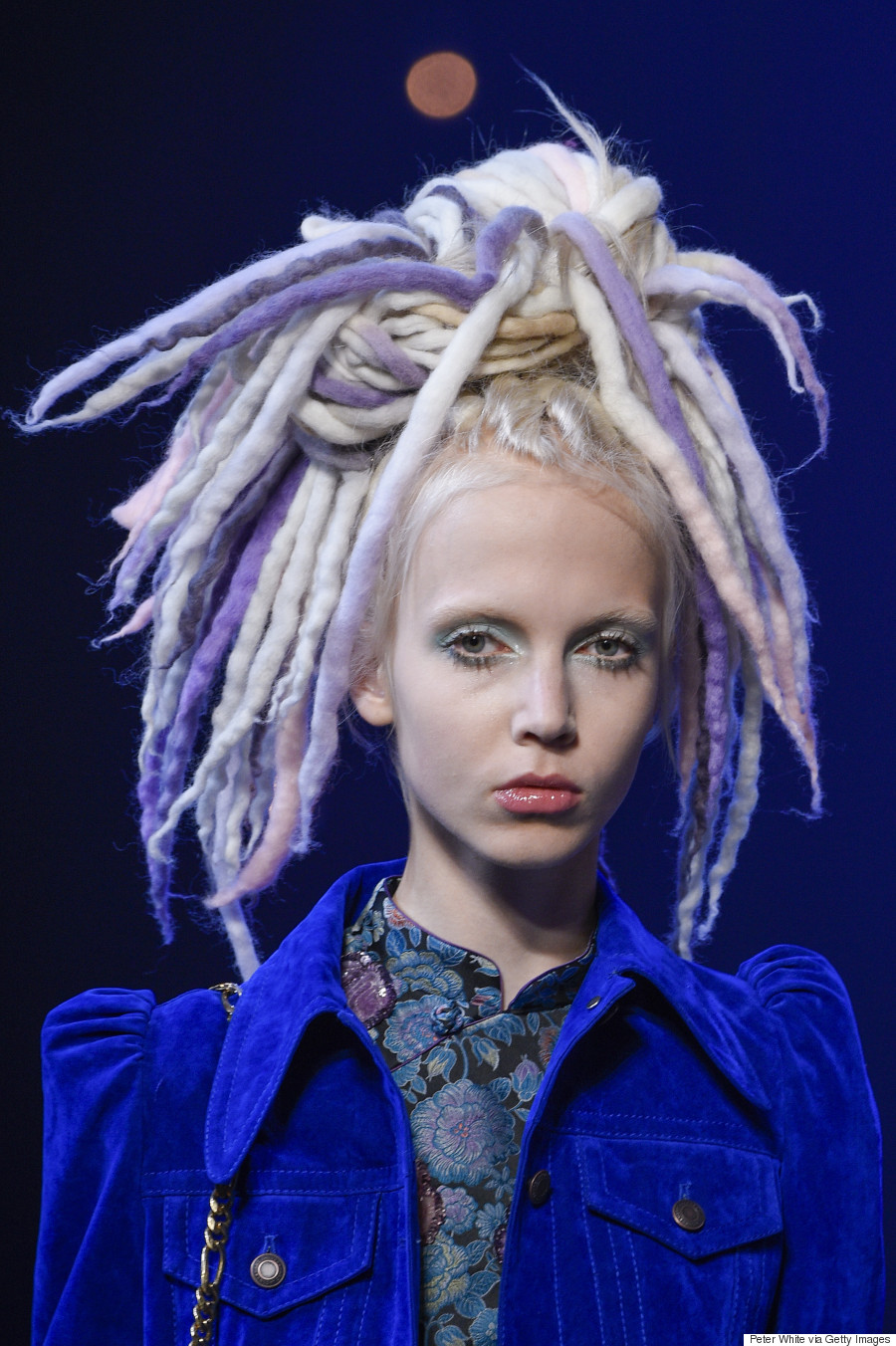 Talk about a powerful beauty statement ... but really, we'd expect nothing less from RiRi.
Follow Huffington Post Canada Style on Pinterest, Facebook and Twitter!
Also on HuffPost
Celebrities With Dreadlocks