The Internet has fallen helplessly in love with an Alberta grandfather after his wild reaction over a pair of light-up sneakers went viral.
His daughter, Sarah, shared the video on Instagram in July, but the clip went viral after a part of it was shared on Reddit last month. It's been viewed more than five million times since.
The video shows Thorne in a living room surrounded by family anxiously waiting for him to open up the orange Nike box.
Evolved Footwear, the company behind the shoes gifted to Thorne, made the GIF that was eventually shared on Reddit.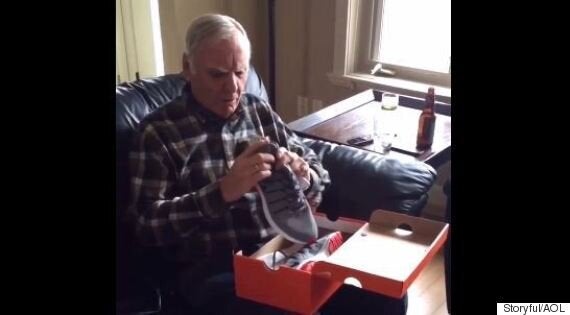 A screengrab from the video that shows Ted Thorne before he loses his mind over the light-up shoes. (Photo: Storyful/AOL)
The magic starts when he grabs the shoes and sees them light up.
"Get outta town!" Thorne yells after punching the air.
The video has been picked up by outlets including Upworthy, Good Morning America and the New York Post.
Thorne told CTV he was "truly shocked" by the gift and said he's wanted a pair of light-up shoes for eight years.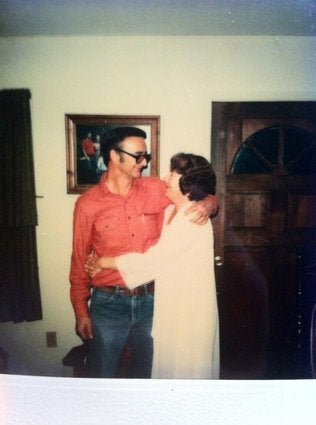 Grandparents' Best Marriage Advice