That's not how you should treat your teachers.
A 13-year-old Virginia girl has been arrested after cops say she contacted a person posing as a clown on social media and asked them to murder one of her teachers.
Police in Hampton say they were called Sunday evening about a threat made over social media, according to WAVY.
They say the girl reached out to a person using a clown photo as their profile picture and using a clown alias.
Detectives got in touch with the teacher to make sure she was safe, according to WTKR.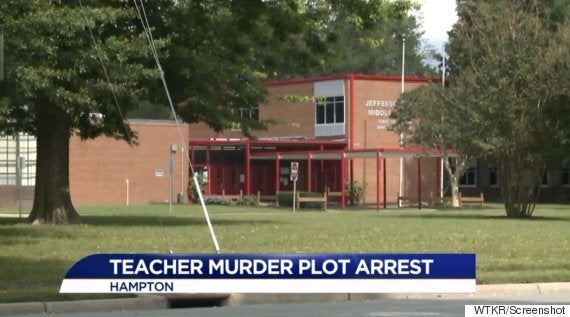 Davis Middle School in Hampton, Va., where the teen attended. (Photo: WTKR/Screenshot)
The teen has been charged with one count of threatening to kill by electronic message and was still in custody as of Monday.
An increased police presence was planned on Monday for Davis Middle School, where the teacher works, according to a statement the school sent to parents.
Girl wanted teacher murdered at specific time: cops
Police told the Daily Press that the girl had asked the clown to kill her teacher at a set time on Monday, but that time passed and nothing suspicious had happened at the school.
This specific threat follows more vague ones last week from people posing as clowns on social media, according to the Daily Press.
Those threats caused cops to bump up security at schools in the area.
Hampton police Lt. Jason Price told the outlet that investigators are still working to find the people behind last week's threats.
You can see more on the story in the video above.