Long, full lashes are one of our favourite accessories year-round. But for some of us, layering on the mascara just isn't enough.
And that's where false lashes come in, of course. Once thought to be exclusive to Halloween costumes, theatres and celebrity makeup artists, false lashes have really come a long way for everyday use. There are so many different styles available now that there really is something for everyone.
However, if you've ever tried to apply false lases before, you probably know that it can be a struggle. Maybe you can never quite get them to stay put or to look natural, or you've glued your eye shut and swore off wearing them again.
Well, as someone with a background in dance, I've applied a lot of false lashes. And I am here to assure you that, with the right technique, applying false lashes can actually be quite simple. I've compiled some fool-proof tips below that will make applying your false lashes a cinch.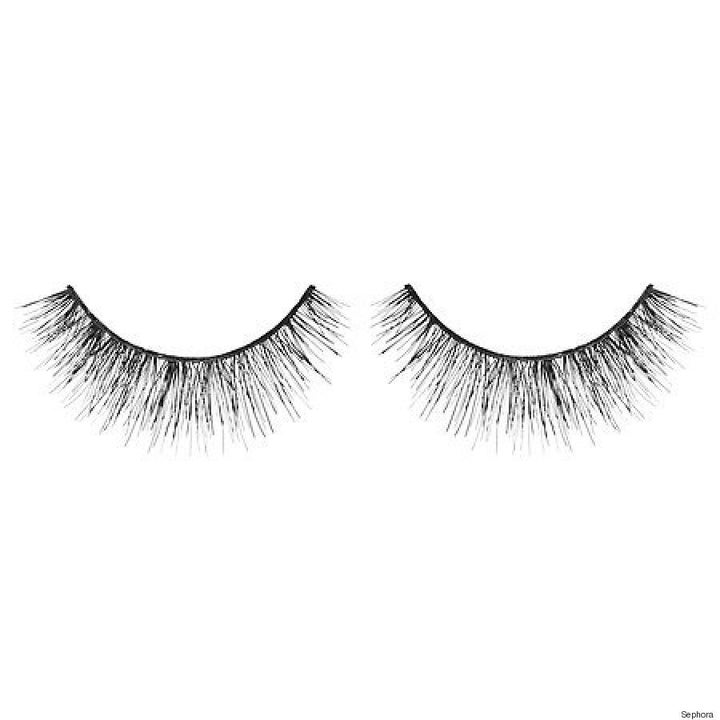 There's a plethora of false lash styles and sizes out there, from thick to thin, long to short, and full sets to individuals. Just make sure to consider lash length and fullness when choosing your false lashes. If you have bigger eyes, you can get away with a fuller lash. But if your eyes are smaller or closer together, opt for longer thinner more wispy lashes, or work with individual lashes on the outer corner of your lash line. These lashes from Sephora ($18) come in a few different styles, from fun and flirty to seductive.
One of the biggest mistakes people make when applying false lashes, is not trimming them to fit their lash line first. False lashes come in a "standard" length, so they are often too wide. If your lashes don't align with your lash line, they will be a challenge to apply, they won't blend with your lash line, and you'll have a hard time keeping them on.
Trim off some of the excess lashes on the sides, so that they fit each eyelid horizontally. You want the lash to cover about 3/4 of your eyelid (rather than applying it right into the inner corner), and allow the lash to gradually get fuller. This will result in a seamless look.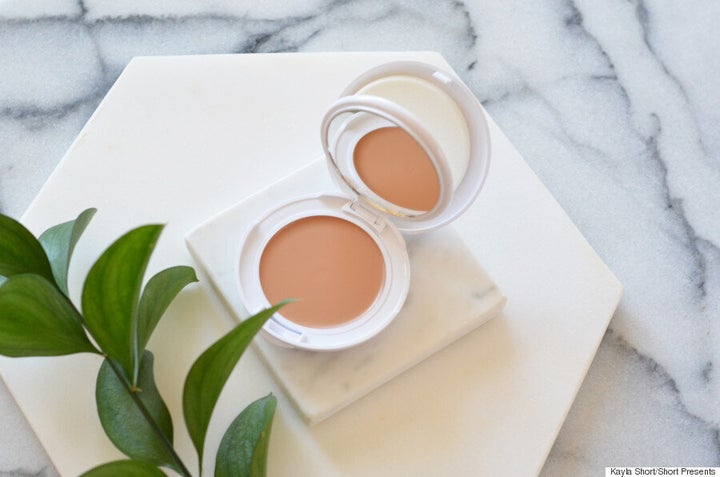 Push your hair out of the way, and apply your face makeup as usual (primer, foundation, powder, blush, eyeshadow, etc.). Your lashes should be applied near the very end of your routine, just before mascara. If you apply them too soon, they will pick up the makeup you put on your face, and won't look as clean or sharp. If you're looking for a great face makeup that also contains sunscreen, I suggest Avène High Protection Tinted Compact SPF 50 ($30) from Shoppers Drug Mart.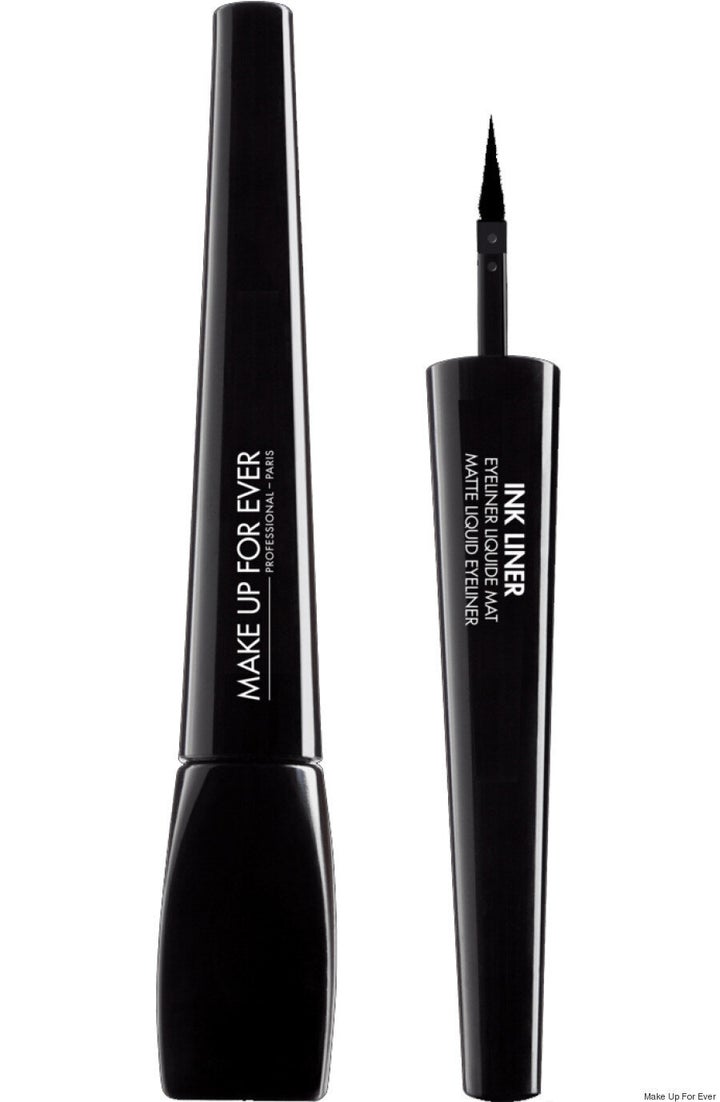 Apply liquid eyeliner as close to your upper lash line as possible and wing it out slightly at the outer corners of your eyes. Eyeliner is a MUST, especially if your precision isn't the best in applying false lashes. Liner will hide the gap between where your natural lash line ends and your false one beings. A calligraphy-tipped, jet-black, matte liquid eyeliner likethe Make Up Forever Ink Liner ($28) is like a sharpie for your eyelids.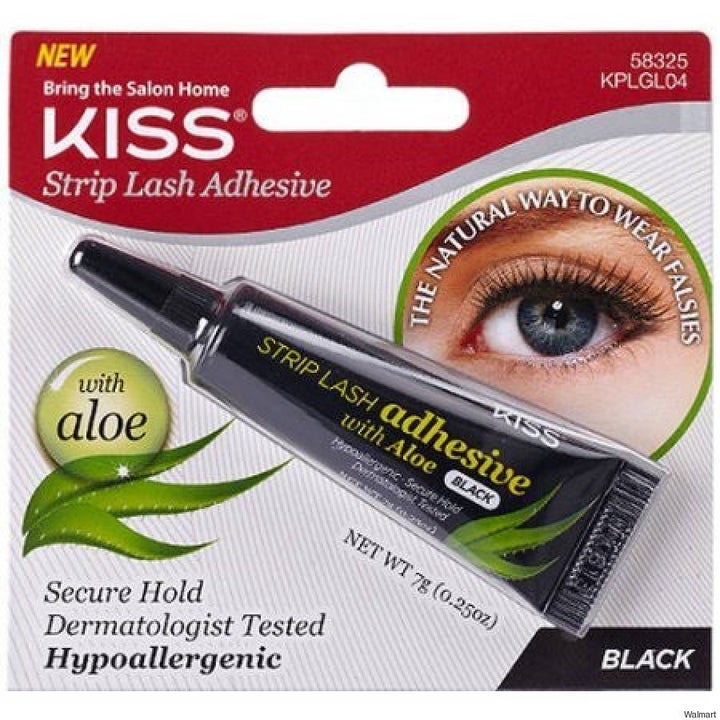 Apply a very small amount of glue to the back of the lash (one at a time of course). If the glue comes out too fast just use a Q-Tip or the back of your hand to spread it out or remove any excess. You can also apply the glue directly to the back of your hand, and then rub the lash into it. There's nothing worse than having a strip of white goo on your eye makeup from leftover glue, so opt for a black lash glue like the Kiss Black Strip Lash Adhesive with aloe ($4) for a seamless application.
Allow the glue on the lash to air dry for exactly one minute (no more no less). Touch up your lipstick, do a little dance, you do whatever you gotta do to pass the time, because trust us — this is seriously the best-kept secret in applying false lashes. You want the glue to be tacky, so it adheres to your skin easily, rather than sliding all over the place. If you find it's not sticking, simply use a Q-Tip to apply more glue where necessary.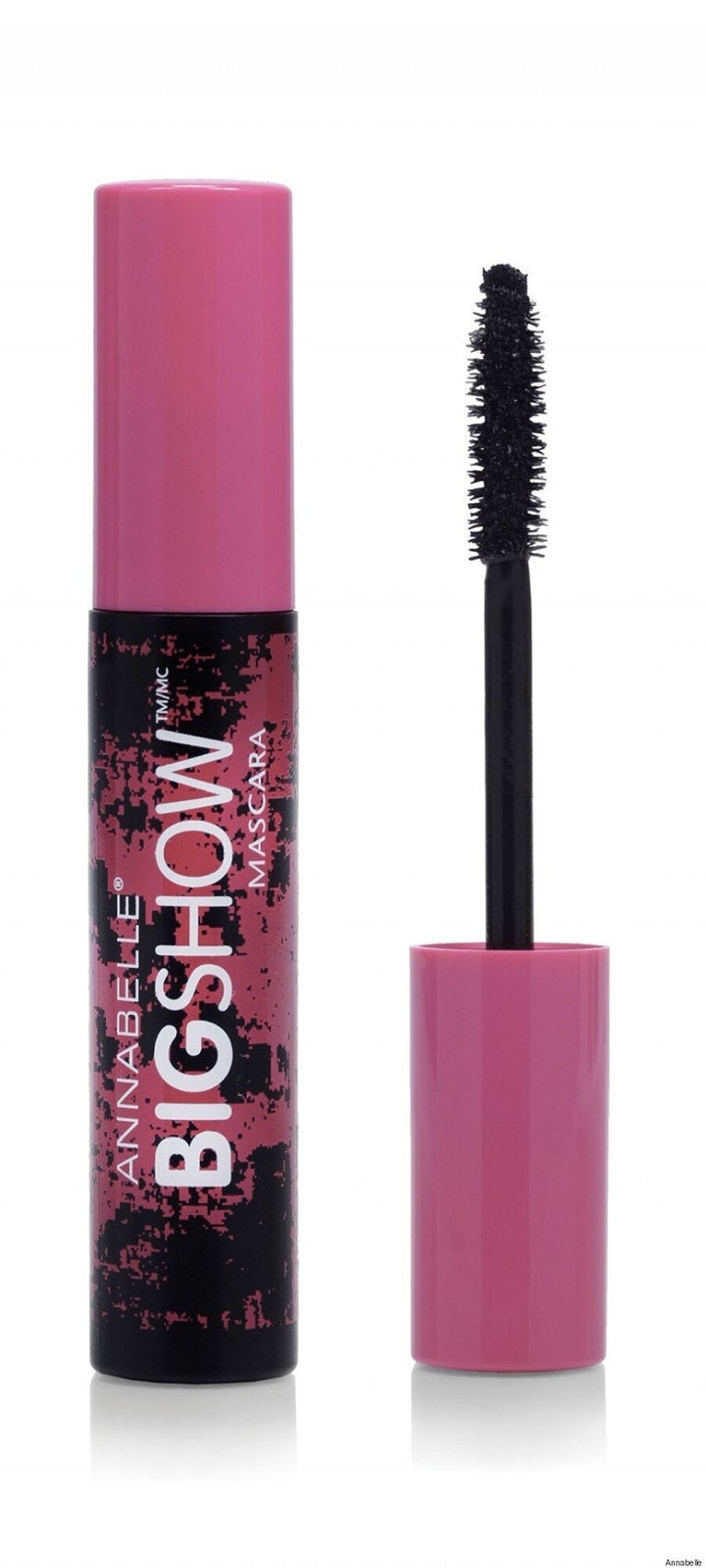 Once both lashes are glued in place, gently apply an even coat of mascara on your false lashes and your own lashes (on both sides) to help blend them together. This is especially important if you have light lashes. Don't forget to apply mascara to your bottom lashes as well. I love the Annabelle Big Show Mascara ($8) that packs a serious volume punch so those bottom lashes can keep up the falsies on top.
Kayla Short is the Halifax-based fashion and lifestyle blogger behind Short Presents. She answers all of your pressing style questions with her biweekly column, Style Rescue. Follower her on Instagram, Twitter and Facebook for more style advice and inspiration.