A week after his debut as Donald Trump on "Saturday Night Live," actor Baldwin is back and ready for some good old-fashioned political mockery.
Alec Baldwin put on his sandy blond wig and slipped into character once again to lay into the the U.S. presidential nominee's latest controversy surrounding crude comments he made about women in a video from 2005.
The skit started off with a re-enactment of Tuesday's vice-president debate during which Indiana Governor Mike Pence, played by cast member Beck Bennett, insisted Trump has "never said a single bad thing" about women.
A breaking news alert cuts viewers to "Brooke Baldwin," played by "SNL" cast member Cecily Strong for a one-on-one with Trump.
"I deeply, Apple-o-gize," Baldwin's Trump character declares, through pursed lips.
"Are you trying to say 'apologize'?" Strong asks.
"No I would never do that," he quickly clarifies. "What I am doing is apple-o-gizing to all the people who were offended by my statement."
The skit ends with a spoof of another hot-mic faux pas, mocking the merit of Trump's candidacy for the presidency.
Watch the full skit below: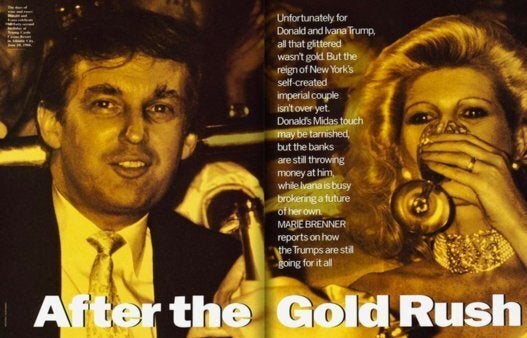 18 Real Things Donald Trump Has Said About Women