Chris Alexander issued a mea culpa to Canadians for the "terrible campaign" the Conservative Party ran last year — as he readies a bid to return to federal politics.
The former cabinet minister expressed his regrets over the pledge to create a tipline for so-called "barbaric cultural practices." He told CTV's "Question Period" host Evan Solomon he thinks it's one of the many reasons why the Conservatives lost last year.
"I regret very much several issues that we blew up to a scale they should never have reached in the last campaign. It's why we lost," he said in a segment that aired Sunday.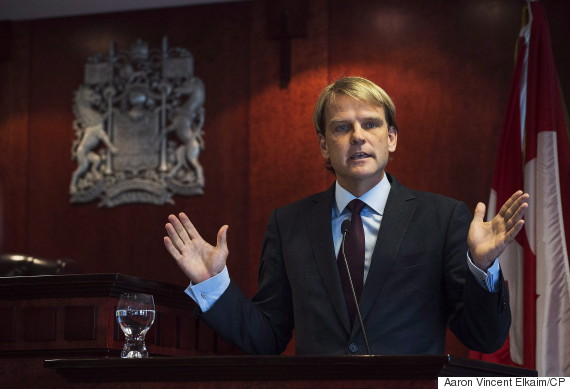 Former immigration minister Chris Alexander speaks to media in Toronto on Sept. 19, 2015. (Photo: Aaron Vincent Elkaim/The Canadian Press)
The RCMP tipline was a Conservative promise to combat "barbaric cultural practices" that includes polygamy, forced marriages, and female genital mutilation.
Alexander, then immigration minister, made the announcement alongside former status of women minister Kellie Leitch weeks before the last fall's election.
"These practices have no place in Canadian society," Leitch said at the time.
Despite the crush of criticism Conservatives received about the proposed tipline, Alexander told Solomon the zero-tolerance message over "barbaric cultural practices" sticks.
But he said a fatal flaw to the party's campaign strategy was that it allowed itself to be portrayed as "unwelcoming." That was a "huge mistake," he added.
Calamity over Syrian refugee crisis
Another regret Alexander expressed was the party's approach to the refugee file after a photograph of a lifeless three-year-old Alan Kurdi made international headlines in the middle of the election campaign.
The haunting photograph fueled a groundswell of attention on the ongoing Syrian war and refugee crisis — and Canada's role.
After it was revealed Kurdi's B.C. aunt had made an effort to sponsor his family's application for refugee status, Alexander was put on the defensive over Canada's failure to step up in its efforts amid Syria's exacerbating humanitarian crisis.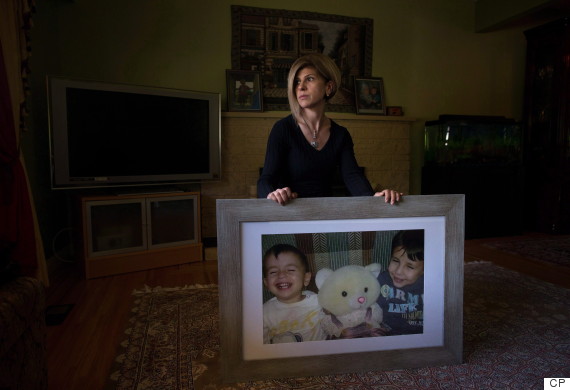 Tim Kurdi sits for a photograph with a photo of her late nephews Alan, left, and Ghalib Kurdi at her home in Coquitlam, B.C., on Aug. 22. (Photo:Darryl Dyck/The Canadian Press)
In a press conference shortly after his election loss, Alexander said he spent two weeks being called a "baby-killer" by other Parliamentarians and media.
Now, as he looks to return to politics after he lost his federal seat in last year's election, the father of two acknowledges the former government's delayed response wasn't good enough.
"We didn't respond as fast as we could have with a much stronger commitment to Syrian refugees," he told CTV News. "I wanted us to respond quickly after that day. It took us two weeks. I think that was a mistake as well."
The former Ajax-Pickering MP told The Huffington Post Canada last month that he's planning to run for Conservative Party leadership. He said he is excited by conversations to plan ways to "renew and reinvigorate" the party.
With files from Althia Raj
Also on HuffPost
Harper Cabinet Ministers Ousted In 2015