Montreal's first annual dog fest took a strong stance against the city's pit bull ban — with a kissing booth.
Dog lovers received some gloriously drool-filled kisses from the canines at the Thanksgiving long-weekend event, in an effort to show just how loving the breed can be.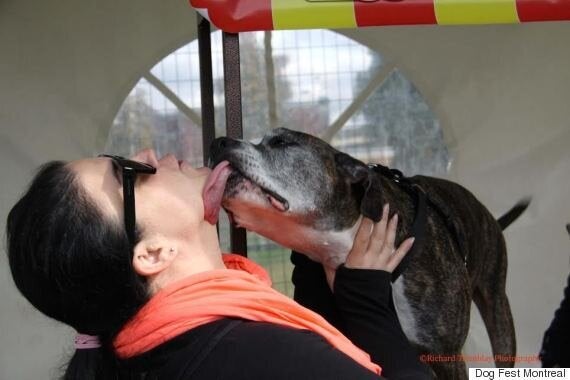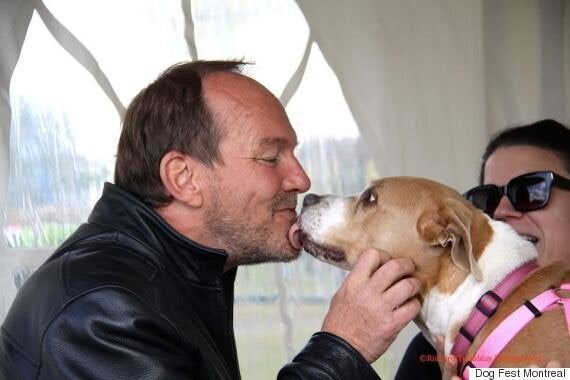 It was a light-hearted way to protest the ban, which has been filled with controversy and emotion.
The event's organizers explained their opposition on Facebook: "Dog Fest Montreal does not support breed-specific bans or any other measure which would lead to an increase in the euthanizing of innocent animals and family pets."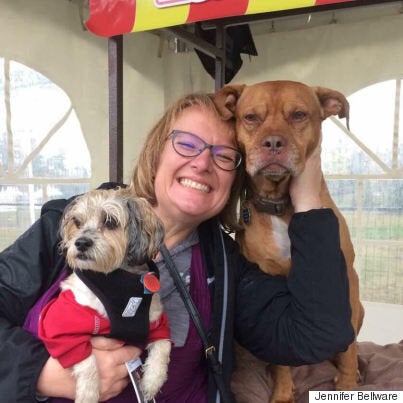 The city's pit bull ban — which makes it illegal to purchase or adopt all "pit bull-type" dogs, and places limitations on current pets — was scheduled to begin earlier this month, but was halted after a court challenge by the Montreal SPCA.
Montreal Mayor Dennis Coderre has defended the bylaw saying it's a "balanced" approach and was created with safety in mind.
The ban was passed by city council nearly four months after a dog attack killed a Montreal woman. The dog was identified as a pit bull at the time, but police now say they are waiting on DNA test results to confirm the breed, according to CBC News.
The ban will be suspended until the Quebec Superior Court announces a final decision on the bylaw, which could take several months.