ST. JOHN'S, N.L. — The Progressive Conservative Party of Newfoundland and Labrador says Paul Davis has indicated his intention to resign as party leader. Party president Mark Whiffen says the former premier has written to him to ask that a leadership convention be held to elect a new party leader.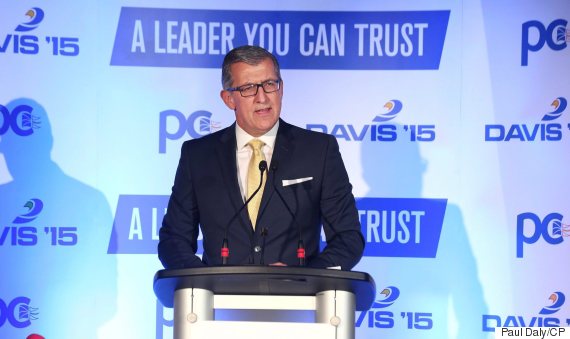 N.L. Progressive Conservative Leader Paul Davis speaks to supporters in Paradise, N.L., on Nov. 30, 2015. (Photo: Paul Daly/CP)
Whiffen says Davis is not planning to resign immediately and will stay on as leader until the convention is held. Whiffen says the party's executive committee will begin discussions immediately and continue them during the party's annual general meeting in Gander later this month. Davis was elected as party leader just 13 months before the election last November that ended 12 years of Tory rule in Newfoundland and Labrador. Dwight Ball led the Liberals to a majority government, capitalizing on tanking Tory popularity amid failing provincial finances.
Also on HuffPost
Least, Most Popular Premiers (Sept. 2016)