It's been almost a year since #OscarsSoWhite took over the Internet, and although Hollywood has been making huge gains in putting people of colour on screen, Canada has been a bit slower on the uptake.
That has changed though with CBC's "Kim's Convenience." The TV show, which had its series premiere on Tuesday, stars a diverse cast whose four lead actors are all of Asian descent — a rare sight in television.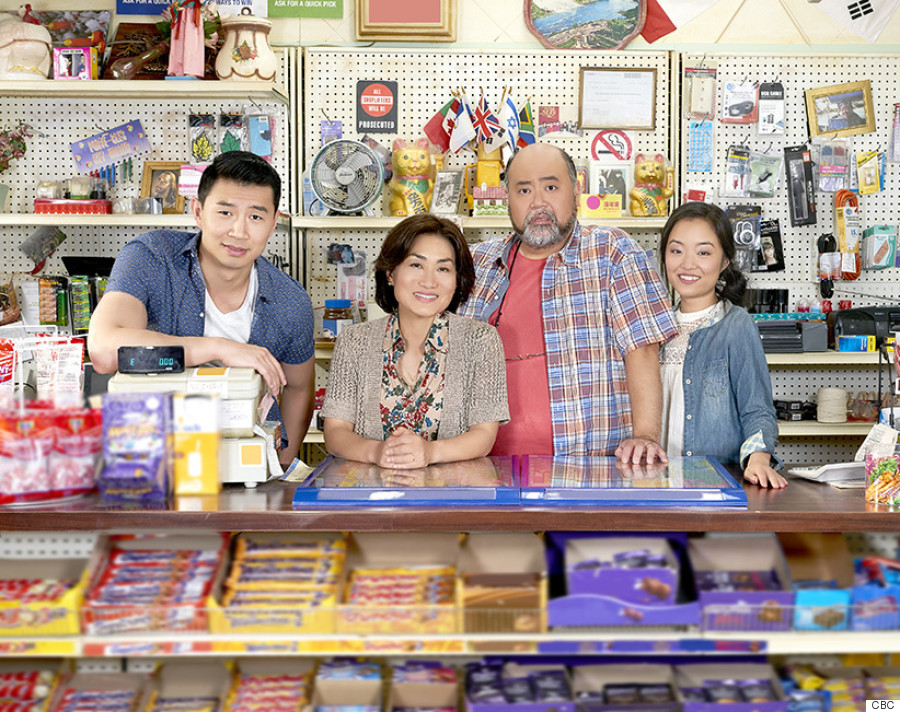 The cast of "Kim's Convenience."
The show stars a Korean immigrant family whose parents run a convenience store in Toronto. Actor Paul Sun-Hyung Lee plays store owner Mr. Kim a.k.a. Appa; Jean Yoon plays Appa's wife Mrs. Kim a.k.a. "Umma"; Simu Liu plays son Jung and Andrea Bang plays daughter Janet.
The mostly Asian cast did not go unnoticed by viewers, who took to Twitter to share their delight in seeing the Asian immigrant experience on screen.
#KimsConvenience was a profound mix of laughter and tears...the Kim's represent every immigrant family adapting to life here...

— Samuel J. Yoon (@samueljyoon33) October 12, 2016
Viewers loved seeing actors who looked like them.
#kimsconvenience Absolutely loved it. And it is so endearing to see people on the screen who feel so close to home.

— Julie Tao (@julietao96) October 12, 2016
Even people who aren't of Asian descent lauded the show for its diversity.
Currently thinking of how great it was to NOT see my story on television last night, but to have learned about another's. #KimsConvenience

— Luke LaRocque (@kodiaklarocque) October 12, 2016
It was pointed out why representation matters on screen.
@kodiaklarocque and that, ladies and gentlemen, is the most profound and important statement abt diversity. Thanks Luke :) #kimsconvenience

— Simu Liu (@seemseems) October 12, 2016
Basically, they all agreed that we need more shows like "Kim's Convenience."
I love that #KimsConvenience is trending. We need more shows with people of colour. It's a great show & has some great shots of Toronto.

— KD (@kinzasurprise) October 12, 2016
And although we are seeing more actors of Asian descent on TV and in movies (see: Constance Wu in "Fresh off the Boat," John Cho in "Star Trek," Aziz Ansari in "Master of None" and Priyanka Chopra in "Quantico"), actors are still hesitant to be in their profession because of the lack of representation.
"I wanted to pursue acting but I was too scared to and didn't think it was realistic so I just used all these other avenues of creativity to go about that," Bang told Straight.com about her experience as an Asian actor before landing the part of Janet.
"Part of the reason I may not have gone to theatre school is because I didn't see people like me on TV so I didn't think it was even a possibility."
Bang, whose parents immigrated from Korea to Canada, thinks "Kim's Convenience's" fully-realized characters are just as important as having representation.
"I didn't see people like me on screen so I wanted to be a part of that conversation," she said. "The fact that a show like 'Kim's Convenience' is coming out and it has real characters, fully fleshed out people, not people who just come on and say like, 'Hey, how's it going?' and then leave — they actually have a backstory and a future story."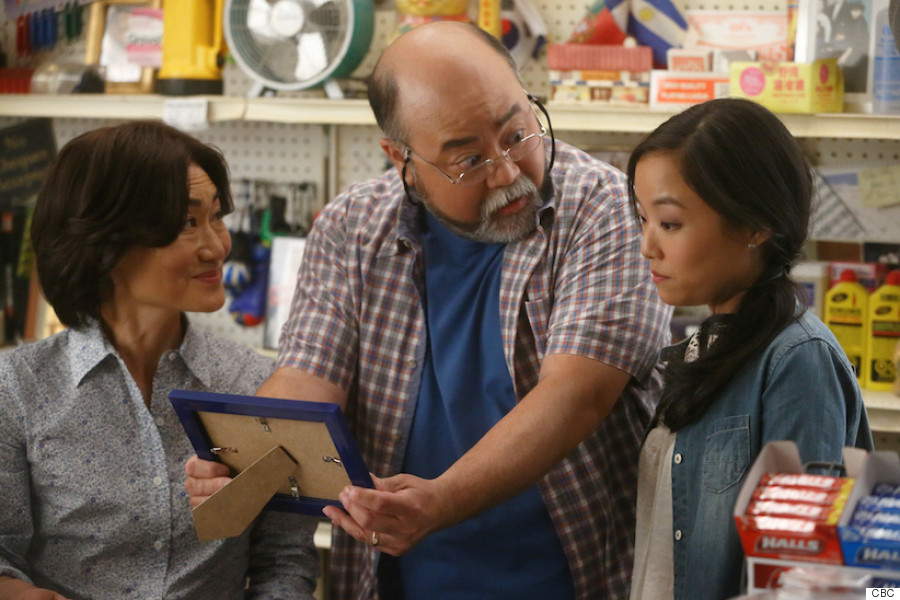 And Bang certainly isn't the only actress who not only craves more diversity on screen but also the telling of immigrant stories.
"The fortitude it took to come here as an immigrant, with no support system in a new place, sometimes not even speaking the language, and what it must take to have the courage to build that kind of a story and home from scratch — it is a different experience," actress Constance Wu told Variety. "When Hollywood executives think Asian-Americans are placated by simply Asian roles, I think that's reductive to what it means for our immigrant experience and how unique and special that is to us. Asians and Asian-Americans — not better nor worse — just different."
Earlier this year, the University of Southern California found that out of 414 Hollywood films and movies, with more than 11,000 characters, 50 per cent didn't feature one Asian or Asian-American character.
A 2016 study found that out of all the top films in 2015, not one of them had an Asian person in a leading role.
"Kim's Convenience" airs Tuesdays at 9 p.m. on CBC.
Also on HuffPost