Nordstrom is pulling Moschino's pill-themed "capsule" collection following complaints from customers that the line is making light of drug addiction.
The Jeremy Scott-designed collection was seen on the Moschino runway last month, and interpreted as a "Valley of the Dolls" homage by the fashion crowd. However, the general public saw the prescription bottle handbags and dresses covered in the likeness of pills as the glamorization of the current epidemic of opioid addiction and overdose deaths.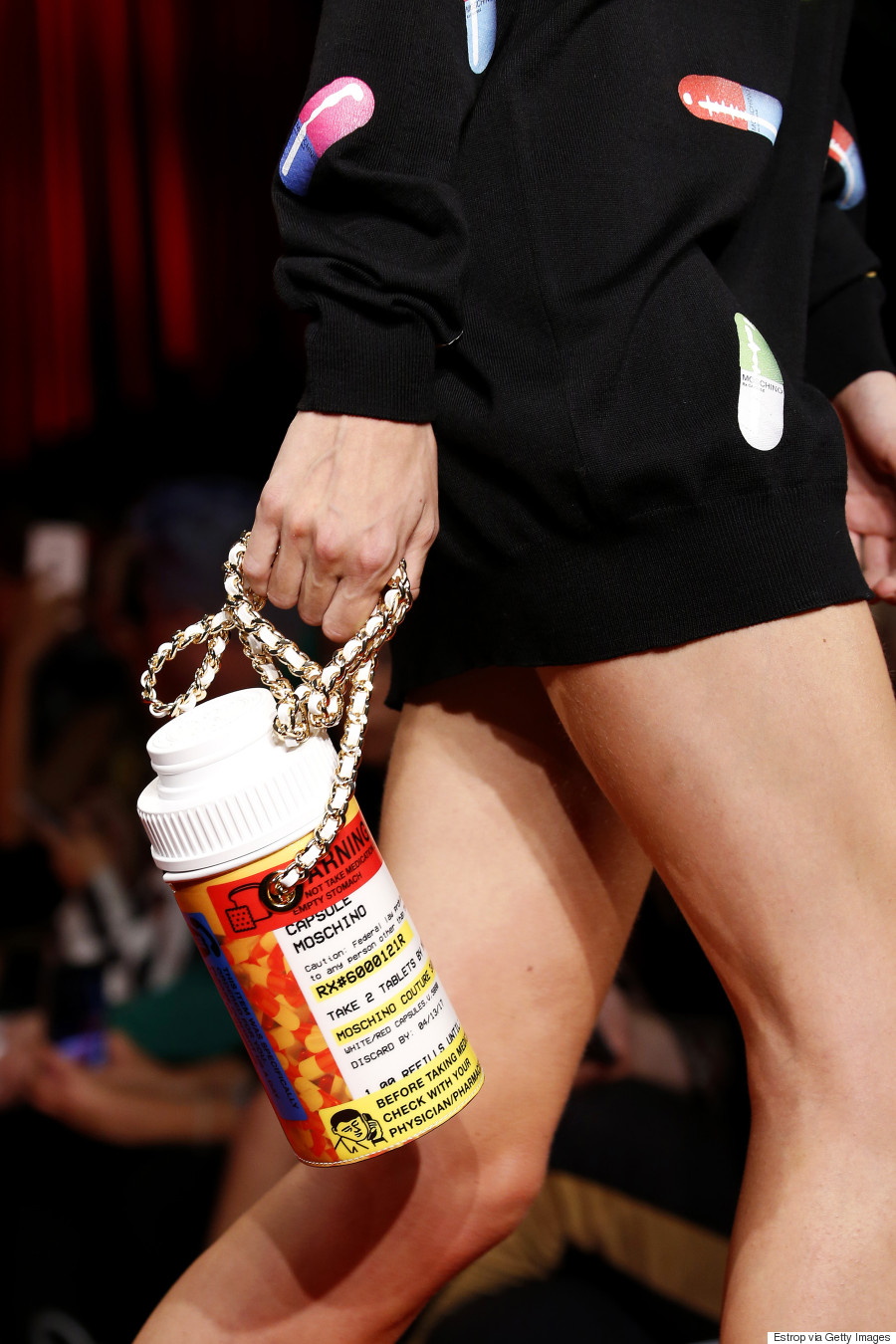 Though Nordstrom initially had decided to keep the line despite the outcry, they caved to pressure and announced Friday they would be pulling the line from stores, reports Fortune.
"We appreciate all the constructive feedback we received from concerned customers and ultimately decided to remove the collection from our site and the three stores where we offered it," a representative for Nordstrom told Fortune.
Saks Fifth Avenue is still carrying a line, though there is a Change.org petition asking them to remove it, as well.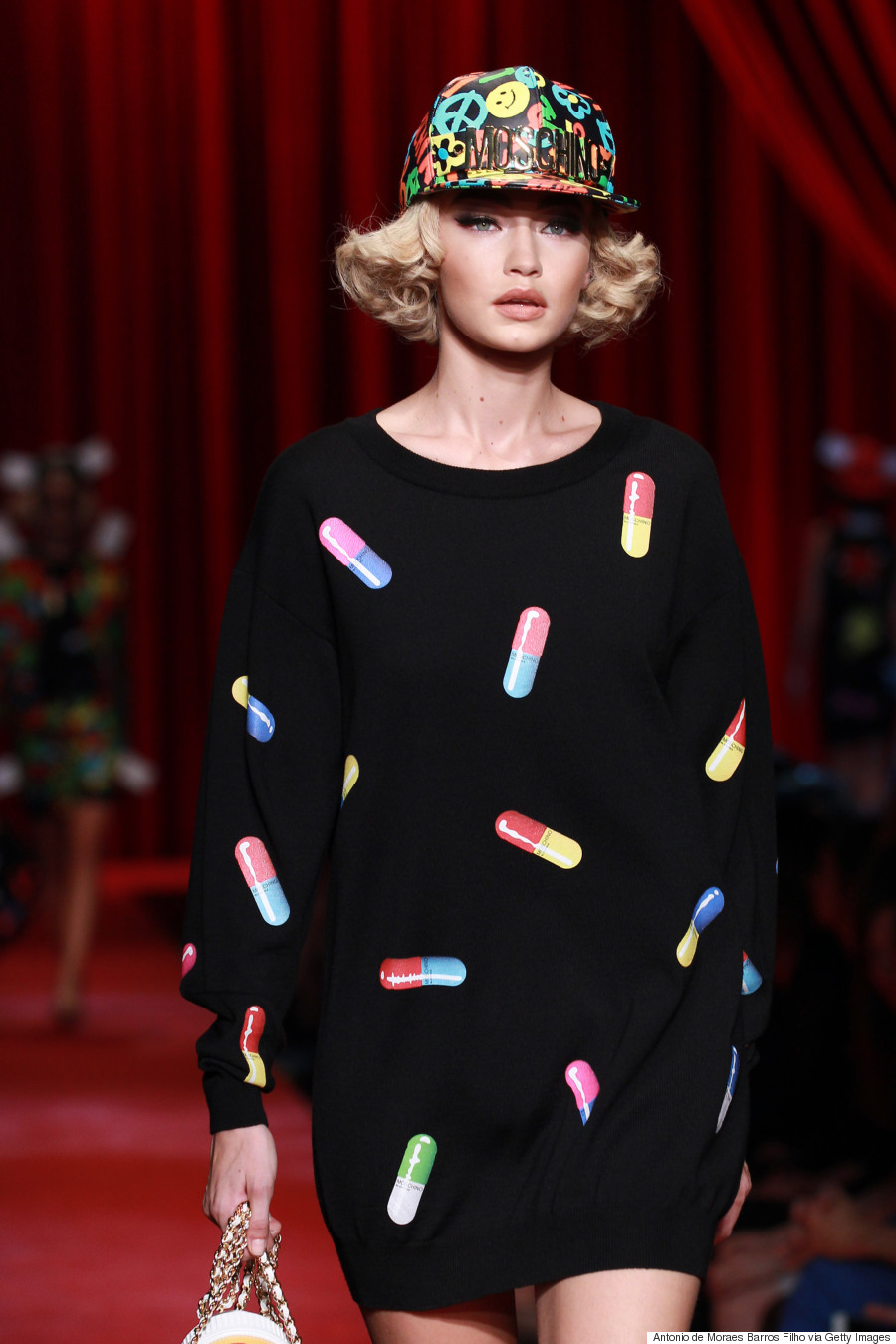 Moschino, however, said in a statement that the controversial collection "was inspired by a play on the word 'capsule' translated literally as a collection of 'capsule-themed' products," and was not meant to promote prescription drug abuse, reports Refinery29. The collection's tag line, "Just say MoschiNO," is supposedly a reference to anti-drug campaigns from the late '80s.
"We are disheartened to hear that there has been a misunderstanding of the underlying theme of the collection," a representative for Moschino said in the statement.
Follow Huffington Post Canada Style on Pinterest, Facebook and Twitter!
Also on HuffPost