For some bloggers, DIY-ing everything and anything is a way of life. It may have started with a simple desire to save some cash but Do-It-Yourself has grown into a full-blown trend.
And where there's demand, there will be supply. Clever DIY-ers all over the World have been able to figure out how to make anything your crafty heart desires right at home.
This is especially applicable to fashion DIY-ers who have taught us how to make runway-inspired items from our old ratty jeans and T-shirts.
Want an off-the-shoulder top but don't want to spend $50 on a trend you're not sure is going to last? No problem, the DIY community has a way for you to turn granny panties into the latest fashion craze. Well maybe not that, but what's out there is pretty impressive.
Since fall has just descended upon us, it only makes sense for us to show you how to jazz up your cold weather wardrobe with some super simple and some admittedly kind of hard but worth the effort DIYs.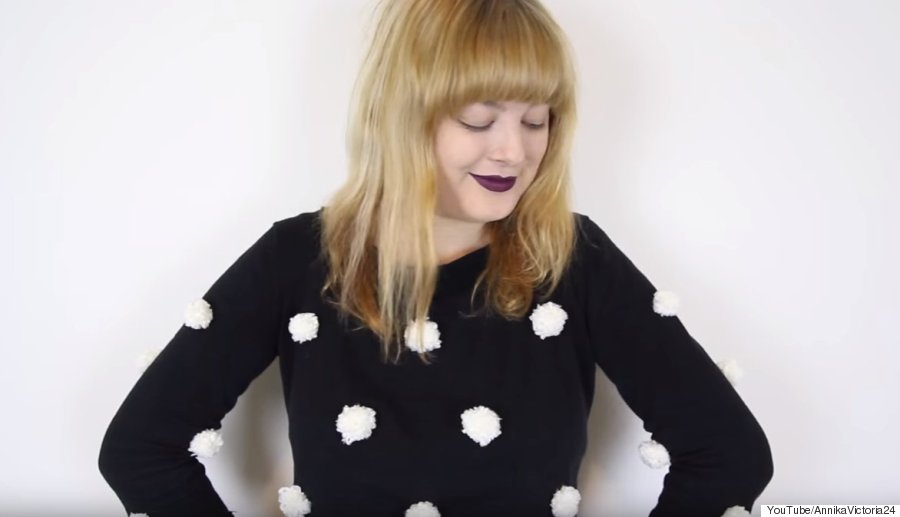 Lets not pretend you wouldn't drop $100 on this adorably quirky pom pom sweater. Good thing you don't have to with the help of a five-minute video. In this DIY by Annika Victoria, she turns a plain black sweater into something more whimsical. Annika makes her own pom poms with yarn but if you're lazy (we won't judge), you can purchase them at a craft store.

Bomber jackets are probably this fall's biggest trend. Fortunately, you can make your own if you have some basic sewing skills. With Wendy shows off her easy version of an on-trend white mesh bomber but you can apply her DIY to any type of fabric you have on hand.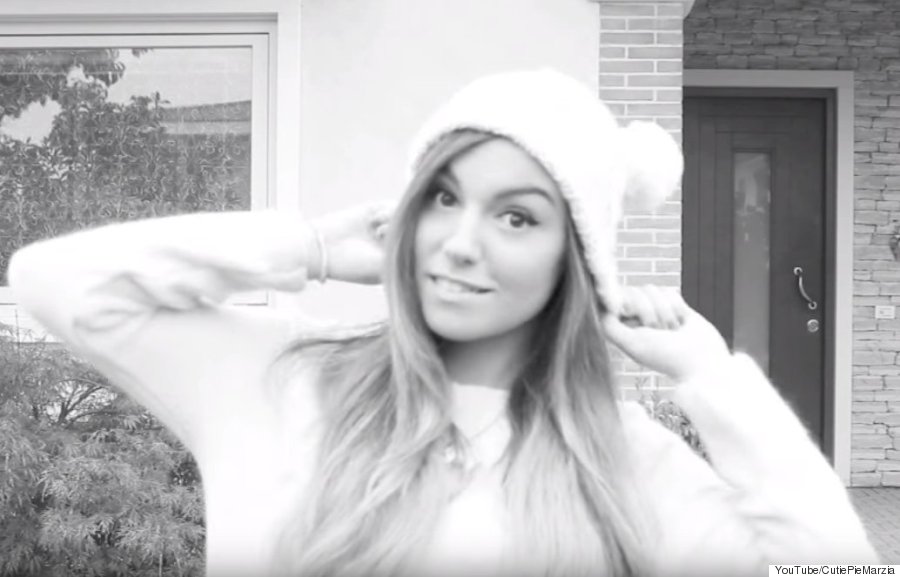 Nothing says fall like a bunch of pom poms affixed to your clothes and accessories. This DIY pom pom beanie offers a quick and easy way to give your winter hat a little more character. Again, lazy DIYers can opt to purchase their pom poms but where is the fun in that?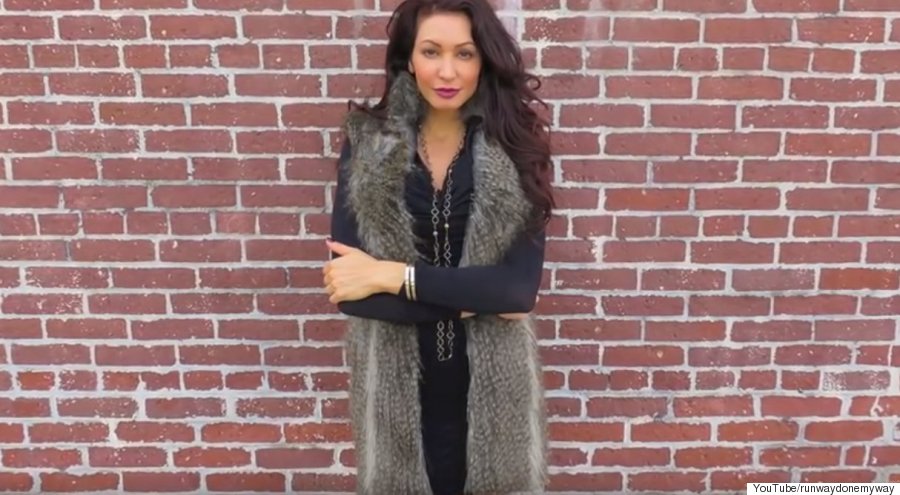 Working with faux fur is great for beginners because the fuzz usually hides your amateur sewing job or spots that you completely botched. This DIY faux fur vest requires basic sewing skills and the ability to trace accurately. If you want something that looks more luxurious, invest in a higher quality faux fur.

Blanket scarves are great for their versatility and ability to keep the chill out. Everyone needs one for fall. This DIY tutorial by The Sorry Girls requires zero sewing skills and won't take a full day to make.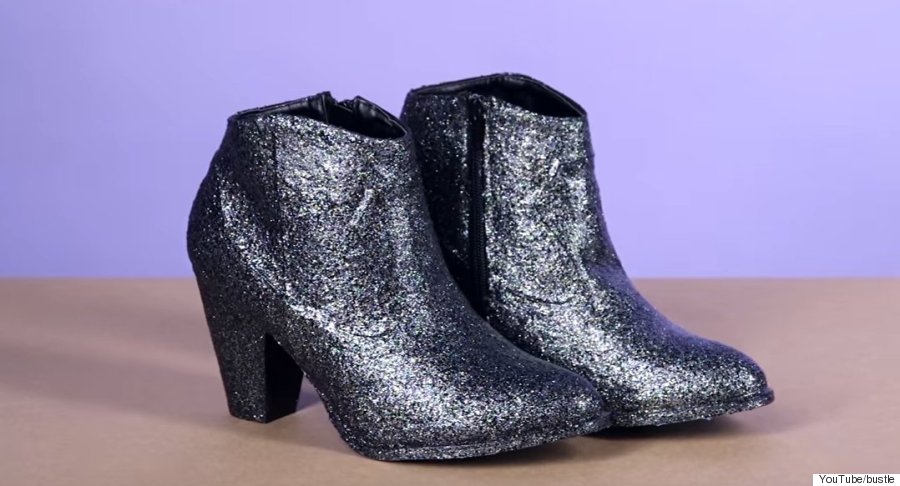 Everyone from Saint Laurent to Kate Spade have their own version of a glitter boot this season. If you don't have $1,300 to drop on designer footwear, you can make your own. Bustle's DIY tutorial will give new life to boots you thought were ready for the trash bin.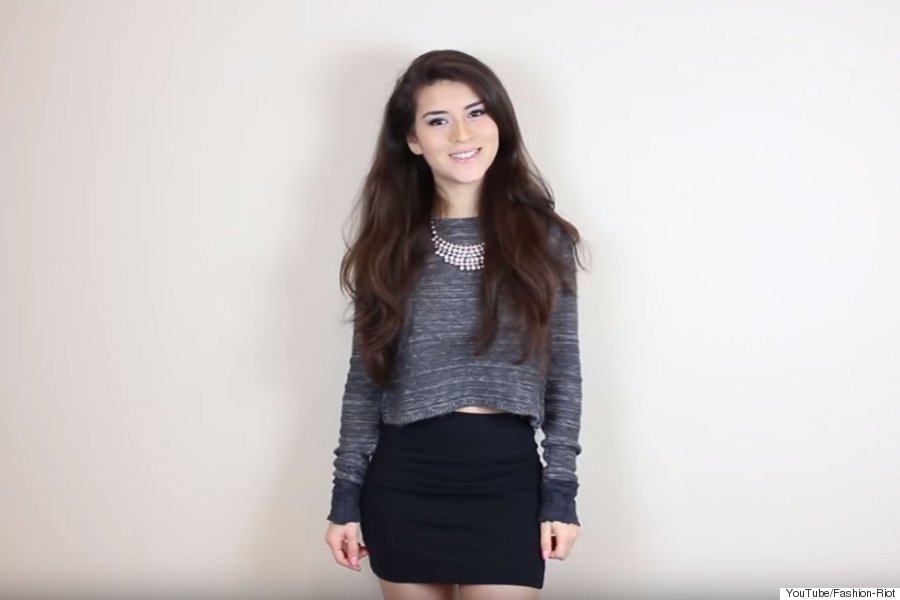 With just a little cut and sew, you can transform your run of the mill sweater into a cute cropped version you can wear on its own or over another top. Fashion Riot shows you how you revive a ratty sweater by cropping it and adding embellished sleeves.

A simple accessory can transform an outfit from just okay to next level. It's no secret that chokers have come back on the scene and there are endless styles you can DIY. Youtuber Raylene Harvey shows you what tools you'll need to make six different choker styles.
Sometimes you can't find exactly what you're looking for, in which case, you have two options: you can give up on the search or simply make it yourself. Dedicated DIYers would go with the latter. LaurDIY frankensteins two shirts to create one unique fall jacket we can totally envision selling for $200 at Urban Outfitters.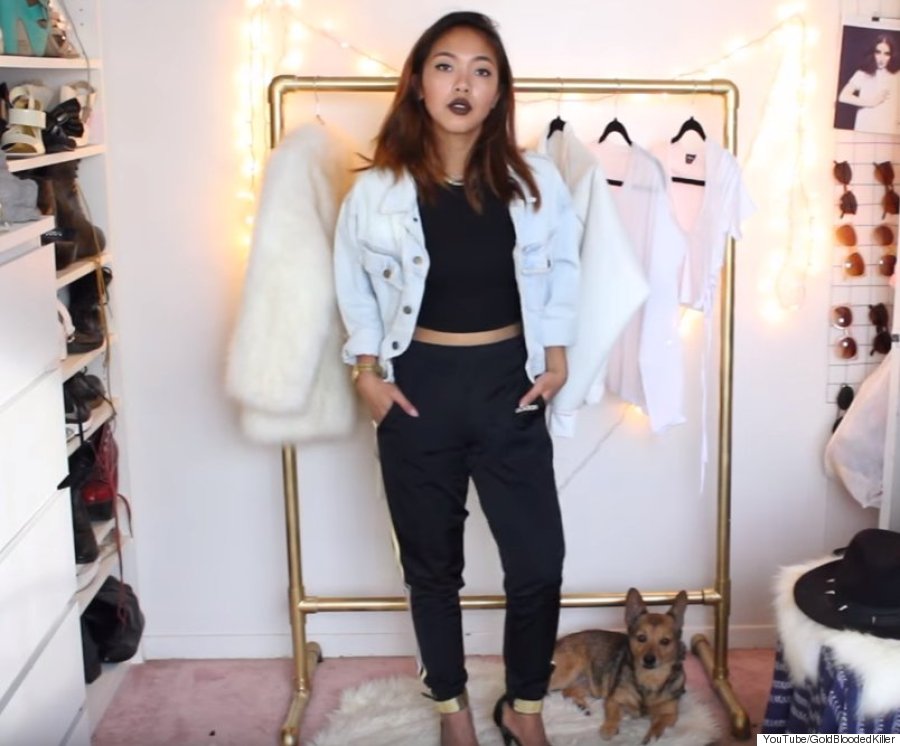 Take advantage of the athleisure craze by repurposing an old pair of track pants. This is another DIY that requires beginner sewing skills but the tutorial is overall, quite easy. The result is sleek tapered track pants you can dress up with a pair of heels.

Much of what we see on the runway is not particularly practical but since when has fashion ever been all about practicality? That's why we couldn't help but include this DIY for faux fur slides. Both Simone Rocha and Rihanna's Puma x Fenty collection feature fuzzy slides that are in demand despite the limited period, in which fur slides would be wearable.
Follow Huffington Post Canada Style on Pinterest, Facebook and Twitter!
Also on HuffPost
Fall 2016: The Best Sweaters