Gord Downie of The Tragically Hip is doing his first sit-down interview since he revealed his brain cancer diagnosis in May.
The 52-year-old Canadian musician will speak to The National's Peter Mansbridge on Thursday on everything from his aggressive cancer, the band and his latest solo album, "Secret Path," which was inspired by an Ojibway boy who died in 1966 after running away from an Ontario residential school.
During the two-minute interview preview, the singer opens up about his ongoing struggle with memory loss, including his difficulty remembering the names of his four children.
"My memories, which use to be my forte, and now I can't remember hardly anything," he tells the anchor.
"I have Peter written on my hand. I have things written, a few things written on my hands. And I say that, just to be up front. Cause I might call you Doug," he continued.
Gord Downie of The Tragically Hip performing at the Air Canada Centre in Toronto as part of the band's Man Machine Poem tour.
Downie was diagnosed with terminal brain cancer in December, 2015. He went through surgery to remove "the bulk" of his tumour and also went through radiation treatment and chemotherapy.
"Fortunately for Gord, he has a type of glioblastoma that is more amenable to treatment than most.... with a more favourable response to treatment," Dr. James Perry, head of neurology at the Sunnybrook Health Sciences Centre said in May. "[He could have] a significantly higher chance of longer-term survival."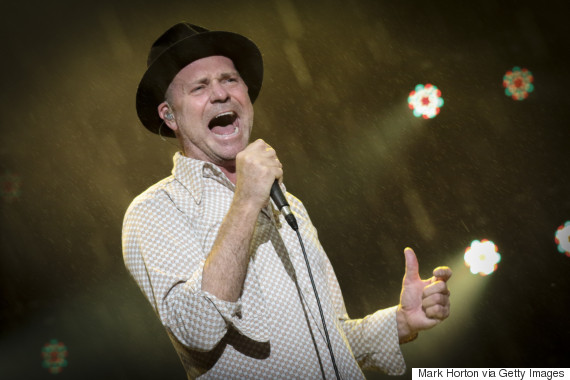 "Secret Path" also comes with a graphic novel and animated film. To promote his project, Downie will play two shows this month: one in Ottawa on Oct. 18 and another one in Toronto on Oct. 21.
Proceeds from his album and graphic novel will go to the National Centre for Truth and Reconciliation at the University of Manitoba.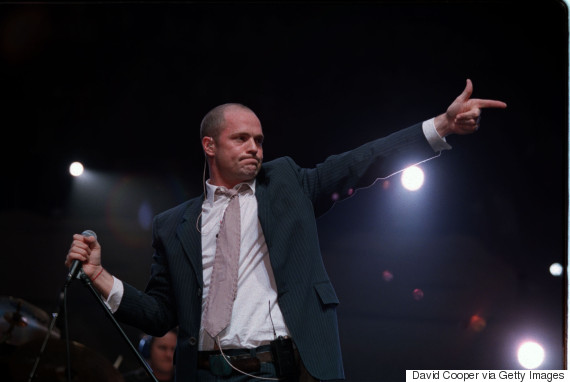 "I can see it and feel it doing some, not doing some good, but it's creating, it's creating something," he tells Mansbridge.
Watch Downie's full sit-down with Mansbridge on The National at 9 p.m. (EST) on Thursday, Oct. 13.
Also on HuffPost
The Tragically Hip, July 2016