You've probably heard about the high cost of food in Canada's northern regions ($83.49 for a case of water, anyone?) but the cost of staying connected in the digital age is just as punishing.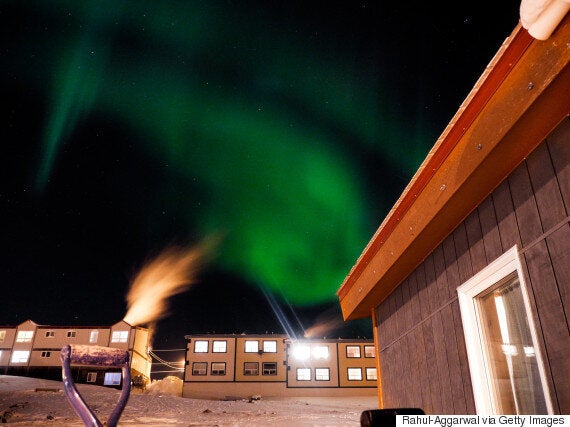 At Northwestel, which is owned by Bell, the lowest-tier plan offers speeds of just 512 Kbps; it would take around three hours to download a standard-definition movie.
The limit on how much you can download in a month (known as a data cap) is 2 gigabytes, and the overage charge is a whopping $25 per gigabyte.
The Canada-wide average is $2.20 per gigabyte among the major telecoms, and $0.70 per gigabyte among smaller, independent Internet providers, the study found.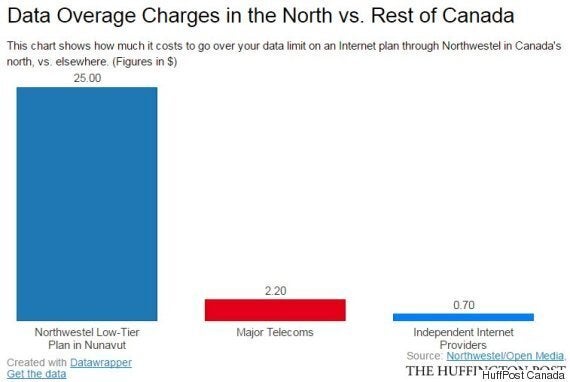 That Northwestel plan currently sells for $59.95 in Iqaluit. By comparison, Bell's least expensive plan in Ontario sells for $64.95 and offers download speeds that are about 30 times as fast, with a 75-gigabyte data cap.
Competitor SSi offers overage charges of no more than $3 per gigabyte to its northern customers, but offers even lower top download speeds than Northwestel.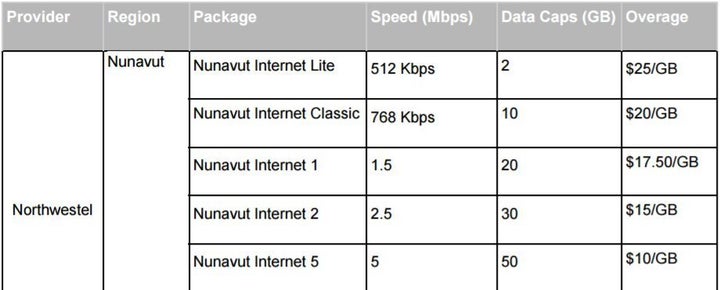 These prohibitive costs have had an impact on connectivity. The OpenMedia report cited earlier research showing that only one in three Nunavut homes are connected to the Internet.
The result is a growing divide among Canadians, with rural and northern residents missing out on economic opportunities because of limited access to the online world.
The telecoms have long argued that building Internet infrastructure to remote communities is costly and inefficient, and successive governments promised to address the issue with increased funding.
"Not only are a large section of our fellow Canadians being cut off from vital services, they are also being prevented from fully participating in Canadian society," the FCM stated in a blog.
"Canada's north ... is significantly lacking in connectivity."

— OpenMedia
Efforts are underway to bring high-speed fibre Internet to the north. A company called Arctic Fibre is building a nearly 16,000-kilometre network connecting Asia and Europe through the Northwest Passage, which will include connections to communities in Canada's north, CBC News reported.
They project the network will open in 2017.
Meanwhile, Nunavut Resource Corporation is lobbying the federal government for $500 million to fund a separate, $850-million fibre network connecting to existing networks in Labrador, Quebec and the Northwest Territories.
Data caps a ripoff, switch to independent provider, OpenMedia says
The OpenMedia report compared the cost of Internet services across Canada and found consumers are far more likely to get a good deal from one of the small, independent providers than from a major telecom.
Independent providers offer faster speeds and/or higher data caps for similarly-priced plans when compared to the big providers like Bell, Rogers, Telus, Shaw and Cogeco, the report found.
It also found the big providers charge data caps at three times the rate, on average, of the small providers — $2.20 per gigabyte at the major providers, compared to $0.70 at the independents.
"In essence, data caps are a punitive practice designed to gouge customers for more money, and are not the regulatory tools that incumbent ISPs claim," OpenMedia concluded.
"When compared with the offerings from regional and independent providers, the excuses for the existence of restrictive data caps are unsubstantiated."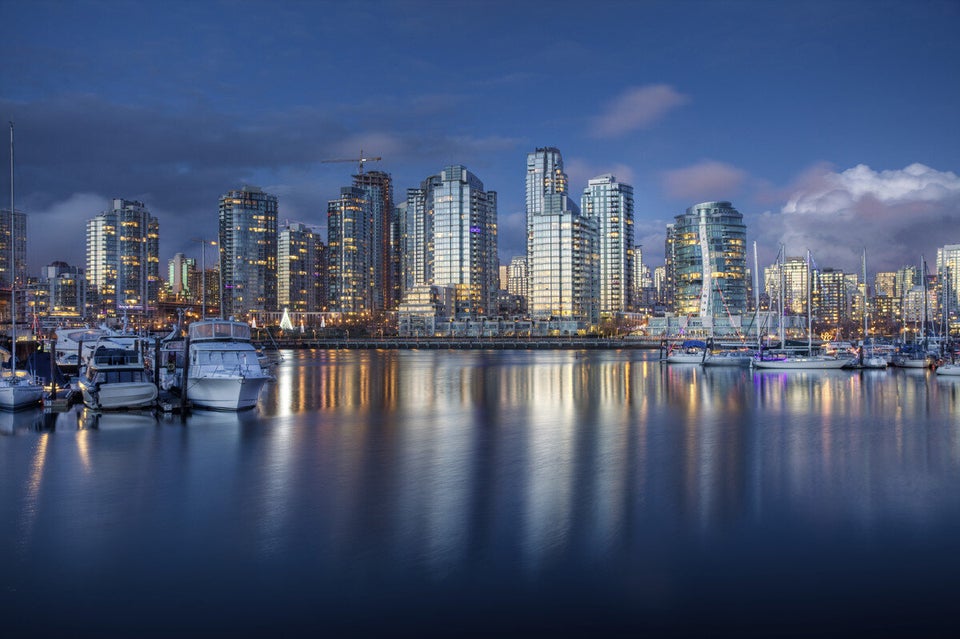 Internet Download Speed By Country (2013)