If you ever happen to fall dangerously ill on a plane, you'd be lucky to find a doctor on board.
So, when one man became unconscious on a Delta Airlines flight out of Detroit, Dr. Tamika Cross immediately offered her assistance — only to be shot down by a flight attendant. And Cross believes it's because she's black.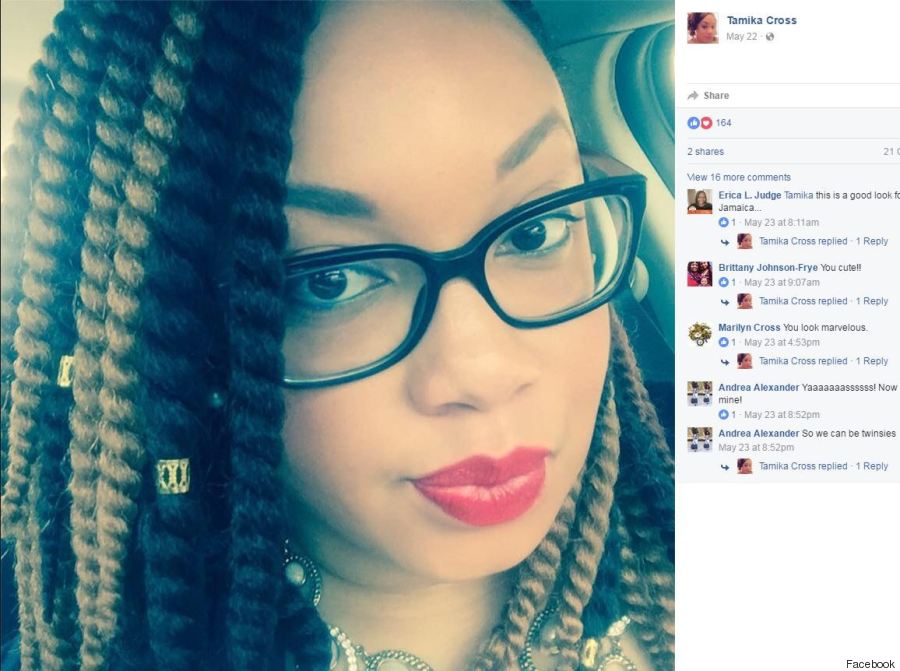 Tamika Cross says she faced "blatant discrimination" on a Delta Airlines flight.
The doctor, who is an OB-GYN based in Houston, posted her awful experience with the flight crew on Facebook on Sunday, saying she faced "blatant discrimination."
According to Cross, she heard a woman screaming for help a couple rows ahead, saying her husband had become unresponsive. Cross says she "jumped into doctor mode" and unbuckled her seatbelt to get ready to help, but a flight attendant told her the man was having a night terror and told passengers to calm down.
The doctor says she tried to monitor the man from her seat, when he became unresponsive again. When the flight attendant asked if there was a doctor on board, Cross says she raised her hand.
"She said to me 'oh no sweetie put ur [sic] hand down, we are looking for actual physicians or nurses or some type of medical personnel, we don't have time to talk to you,'" Cross wrote in her Facebook post. "I tried to inform her that I was a physician but I was continually cut off by condescending remarks."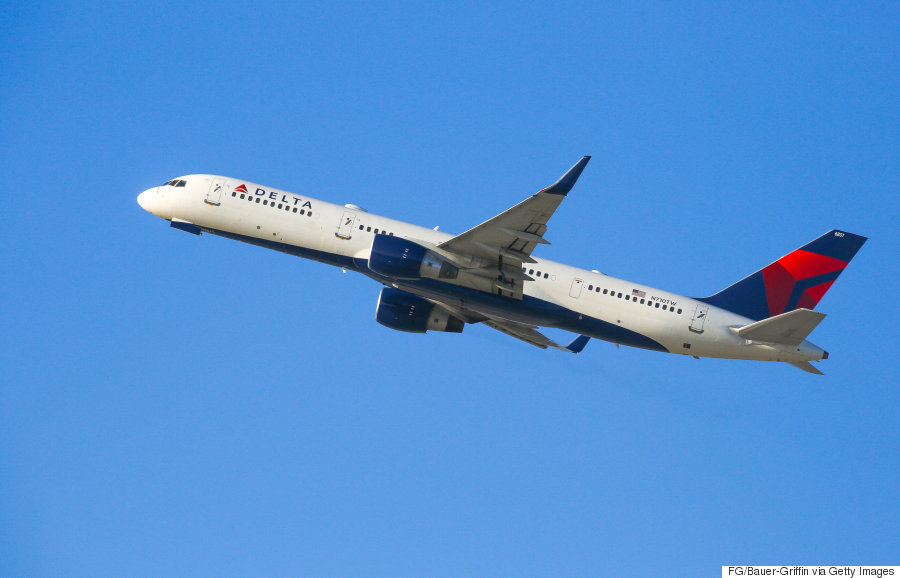 When the flight crew paged for a physician, Cross says she tried to push a button to tell them she was a qualified doctor.
"I stare at her as I go to press my button. She said 'oh wow you're an actual physician?' I reply yes. She said 'let me see your credentials. What type of Doctor are you? Where do you work? Why were you in Detroit?'" Cross wrote. "Please remember this man is still in need of help and she is blocking my row from even standing up while bombarding me with questions."
After answering the questions, Cross says she tried to leave her seat to help the man, when a white man came up saying he was a doctor.
"She says to me 'thanks for your help but he can help us, and he has his credentials,'" Cross continued. "Mind you he hasn't shown anything to her. Just showed up and fit the 'description of a doctor.' I stay seated. Mind blown. Blood boiling."
Fortunately, the man recovered on the plane and the flight attendant apologized but Cross was livid that her credentials had been questioned and was unable to help a passenger in need all because she didn't fit the "profile" of what a doctor should look like.
"I tried to inform her that I was a physician but I was continually cut off by condescending remarks."
Other black women doctors responded to the post on Twitter, using the hashtag #WhatADoctorLooksLike.
As a Black female physician, I have encountered this problem many times. #thisiswhatadoctorlookslike #drreginamdjdhttps://t.co/YRnctXER6u pic.twitter.com/CjcBJFi7hm

— Regina Bailey (@DrReginaMDJD) October 13, 2016
What a doctor looks like......Don't raise your eyebrows.... RAISE YOUR EXPECTATIONS!!!!#Blackwomendoctor #Whatadoctorlookslike pic.twitter.com/W8bdTTdB63

— marjorie michel (@mgmobgyn_michel) October 13, 2016
@Delta #WhataDoctorLooksLike Black.Woman.Physician pic.twitter.com/d6VSIX8VJV

— Jamie Horn (@KembieOB) October 13, 2016
Meanwhile, Delta has been replying to many angry comments on their Facebook page regarding the incident.
"Delta condemns discrimination toward our customers in regards to age, race, nationality, religion, sexual orientation or gender," they said in reply to a comment. "As a global airline that brings hundreds of thousands of people together every day, Delta is deeply committed to treating all of our customers with respect. Delta is investigating this matter and will be working directly with the customer."
As of press time, Cross' Facebook post has been shared more than 37,000 times.
Read her full post below:
Also on HuffPost
9 People Who Think Casual Racism Is Ok