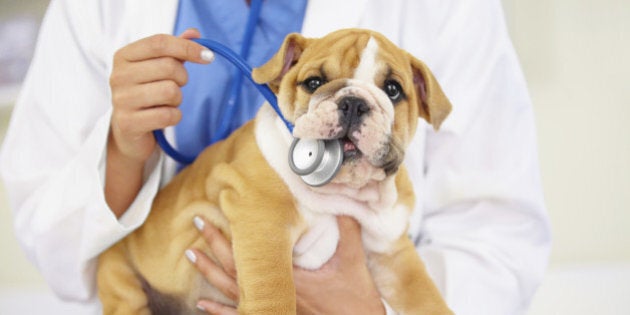 A vet appointment can be a stressful experience. The planning it takes to get to the appointment, not to mention all that barking and meowing, is enough to induce stress.
If it's your pet's first vet appointment, however, there's a whole other level of pressure in store for you. But with a little planning you and your pet can make it through with ease. Here are a few suggestions, presented in partnership with Royal Canin.
Know what to do in the event of an emergency
Ask whether your vet offers after-hours appointments and if they're available for emergency medical issues. If they do not offer emergency services, ask them for a referral and keep this in your pet's file.
Bring a profile of your pet's diet and lifestyle
Jot down what food you're feeding your pet and what quantity. It may be helpful for your vet to know about your pet's bowel movements. In fact, find out if your vet needs you to bring a stool sample for testing. Before your appointment, monitor your pet's habits from their sleep patterns to how much water they drink so you can describe them in detail.
Deworming/ heartworm/ flea and tick prevention
Ask your vet if your pet needs to be on any medication or topical treatment for heartworm, parasites or fleas and ticks. These bugs can be fatal if they're not handled appropriately. Heartworm, for instance, is a disease spread by mosquitoes that can affect your pet's heart function. Ask your vet what you can do to help prevent fleas, ticks and heartworm.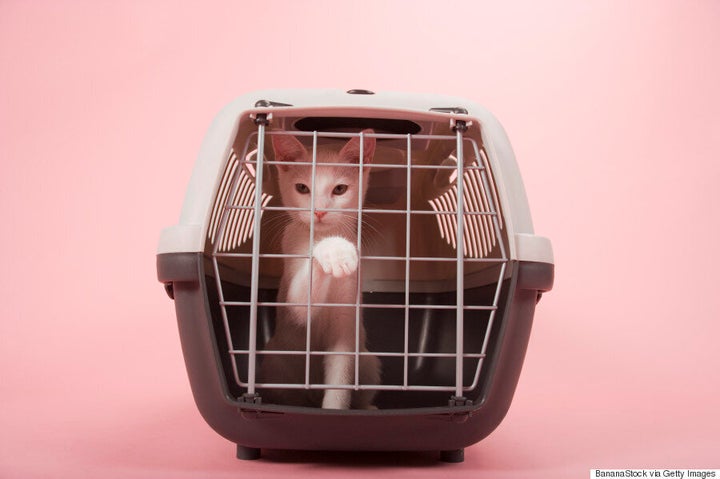 Bring your pet in a carrier or fasten a leash to their collar
Even if your pet is easy going, being exposed to other animals may spook them or vice versa. Be respectful and have your dog on a leash and your cat in a carrier.
Help make the appointment as comfortable as possible for your pet by bringing their favourite chew toy, or lining their kennel with that towel they adore sleeping on at home.
Make a list of questions or concerns for the vet
Jot down anything you'd like to ask the vet. Don't rely on just your memory. Here are some questions you should ask to start you off:
- Is your pet eating the right food and right amount?
- What your pet's weight is and is it where it needs to be?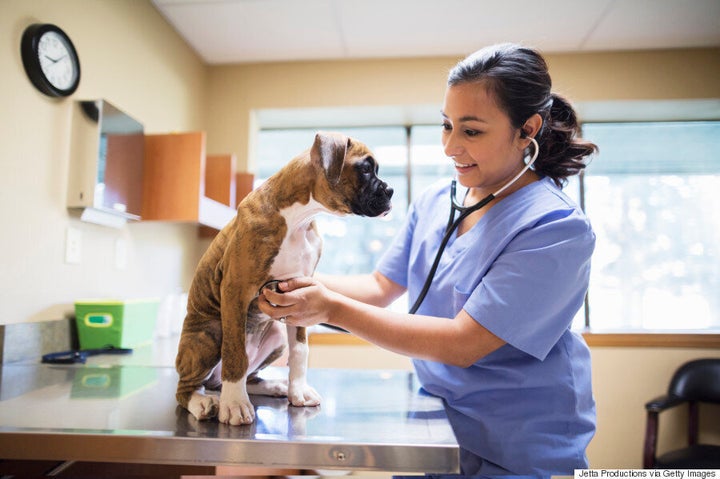 There's a lot of questions when it comes to raising a pet, so the best piece of advice is to take a professional's lead. Adhere to your vet's recommendations on vaccinations and nutrition so that you can help your animal prevent disease and improve overall wellness.
Investing time and effort into your pet's first vet appointment and every one thereafter will contribute to your pet's healthy life. It'll help you figure out everything from the best Royal Canin pet food for your pet's needs to whether they're acting and growing up as they should. Their health and well-being is in your hands.