Sir Richard Branson, the billionaire behind the ubiquitous Virgin brand, has torn a strip off Donald Trump in a blog post on his company website.
A Trump presidency "would be a disaster," he wrote, while describing Hillary Clinton as "a safe pair of hands and a leader of supreme experience and knowhow."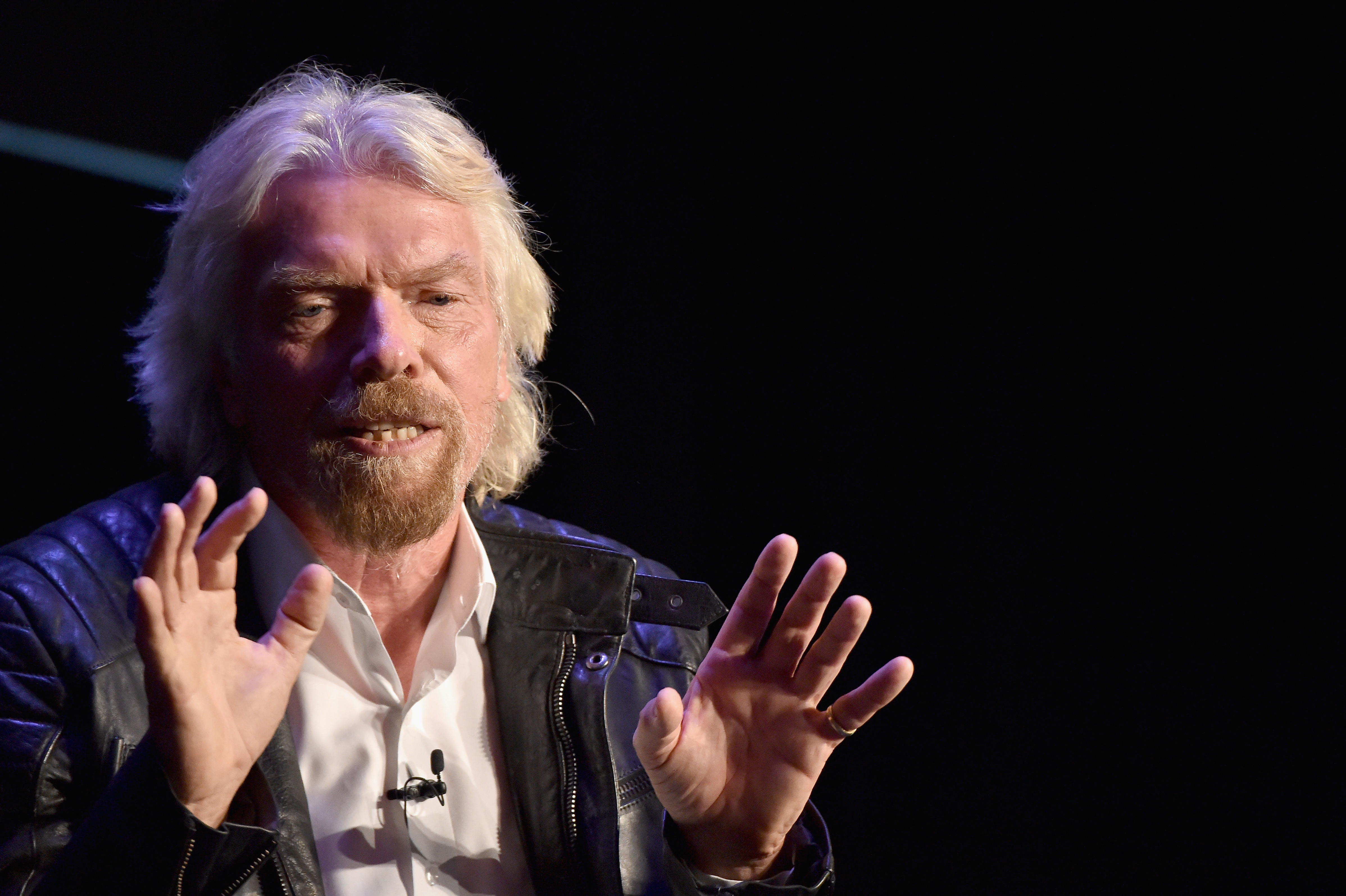 Sir Richard Branson speaks onstage at Imagination Day during the 2016 Tribeca Film Festival at Spring Studios on April 19, 2016 in New York City. (Photo: Mike Coppola/Getty Images)
Branson said he would like to see an entrepreneur become president of the United States, "just not this one."
As I told Mr. Trump when we met many years ago ... we fundamentally disagree on what makes a great entrepreneur. I believe this involves being a good listener, putting others before oneself, being an effective delegator and striving to make a positive difference to the world. ... These are not characteristics I see in Mr Trump - neither in his previous business dealings, nor in this campaign.
Branson, a British citizen, can't vote in U.S. elections but said he is "following intently" because the election "will have major implications on the rest of the world."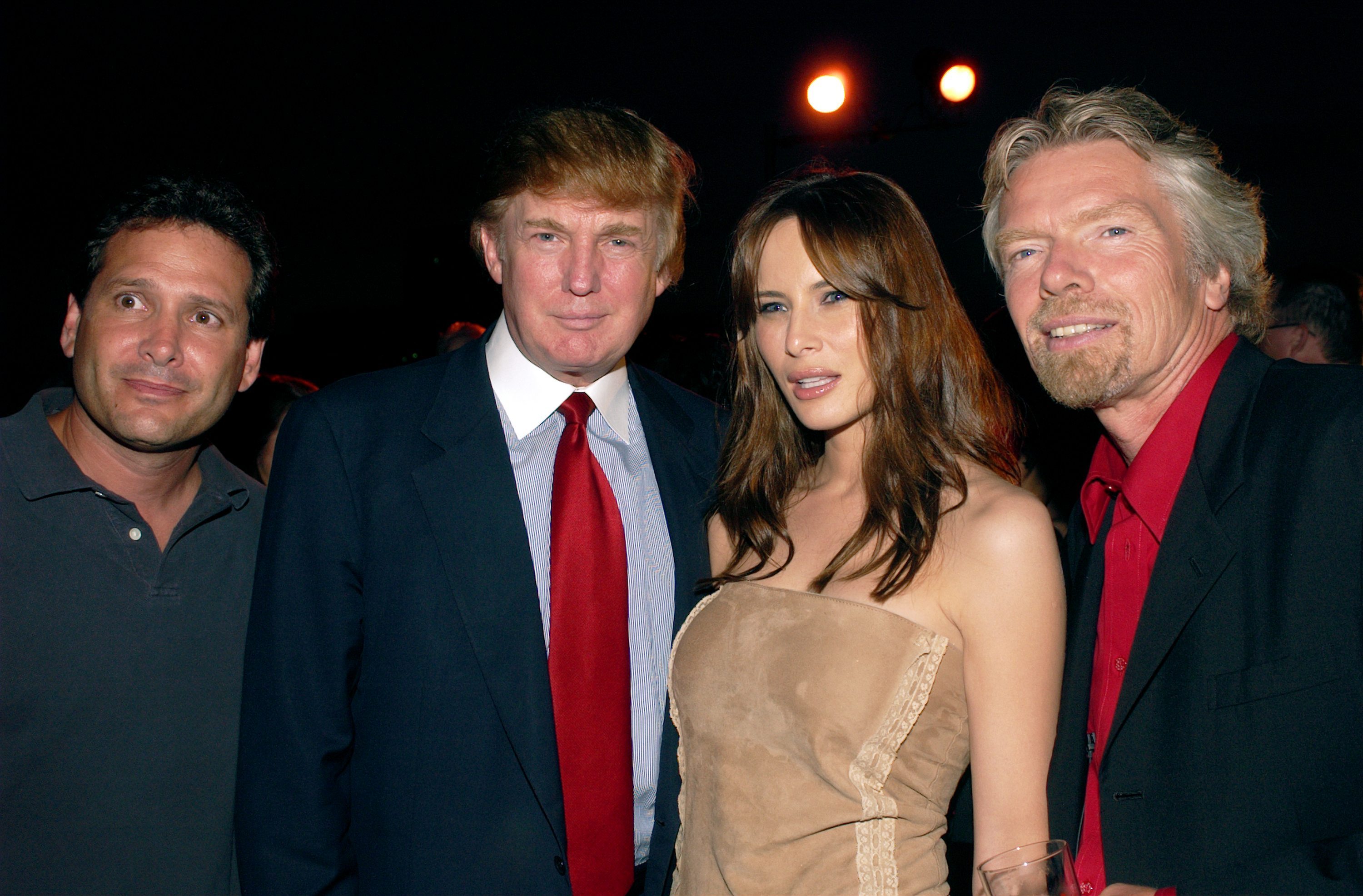 Left to right: Virgin Mobile USA CEO Dan Schulman, billionaire Donald Trump, Melania Trump (then Melania Knauss) and media mogul Sir Richard Branson celebrate the launch of Virgin Mobile USA at the Whitespace Studio on July 24, 2002, in New York City. (Photo: Lawrence Lucier/Getty Images)
Branson made similar comments to the U.K.'s Daily Mirror last week.
"He speaks as a racist, he behaves as a racist. I think he is a dangerous man," he said.
Trump brand suffers from political backlash
Research from search-and-discovery app Foursquare suggests Trump's campaign is affecting businesses branded with his name.
The company tracks "foot traffic intelligence" on commercial properties, and found visits to Trump-branded hotels, casinos and golf courses were down 19 per cent in September, from the same month two years earlier.
And there does seem to be a correlation with political views. In Democratic-leaning blue states, traffic was down 21 per cent, but in swing purple states, it was down only four per cent, Foursquare found.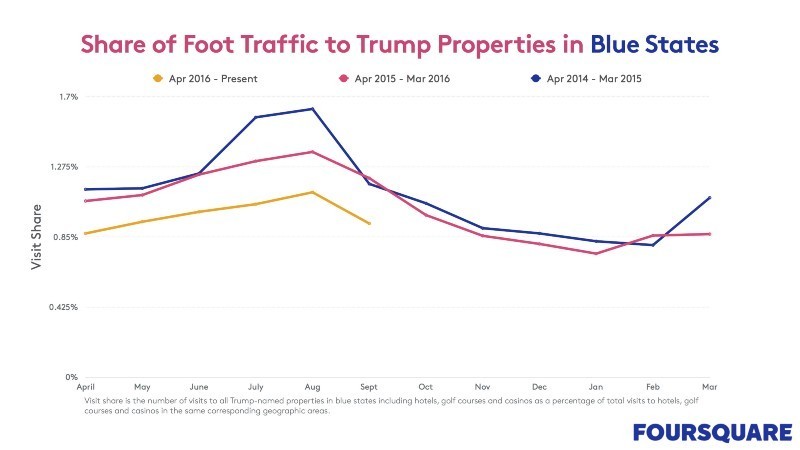 Chart: Foursquare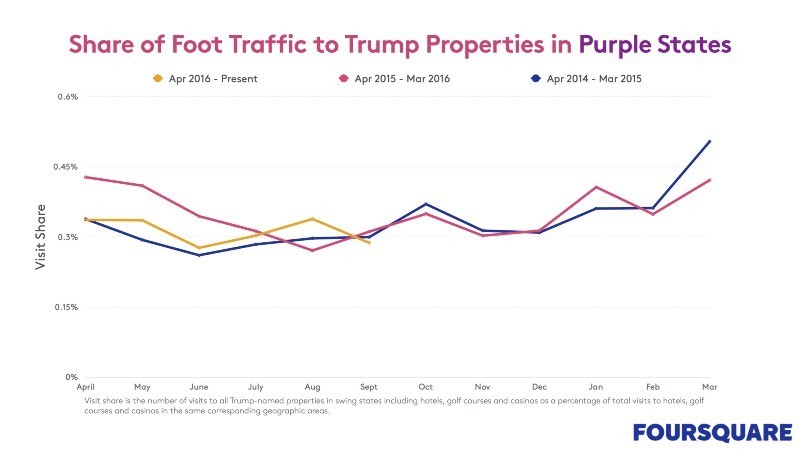 Chart: Foursquare
Also on HuffPost
18 Real Things Donald Trump Has Said About Women