Trigger warning: This article contains information about sexual violence which may be triggering to survivors.
Republican presidential nominee Donald Trump has faced multiple sexual assault allegations this week, the most recent from a Canadian writer who formerly worked at People magazine.
But along with the accusations (and frankly, how Trump has talked about women and their body parts in the past few weeks), some still find it hard to understand why these women didn't report their sexual assaults right away.
To get some answers, Vox correspondent Elizabeth Plank asked her Twitter followers a question on Thursday: "We've had a masterclass today in why women are scared to report sexual assault. Why didn't you report yours?" with the hashtag #WhyWomenDontReport.
She even followed up with her own experience with sexual harassment:
When I was sexually harassed, I didn't report because he was the head of the department and I didn't want to lose my job.

— Elizabeth Plank (@feministabulous) October 13, 2016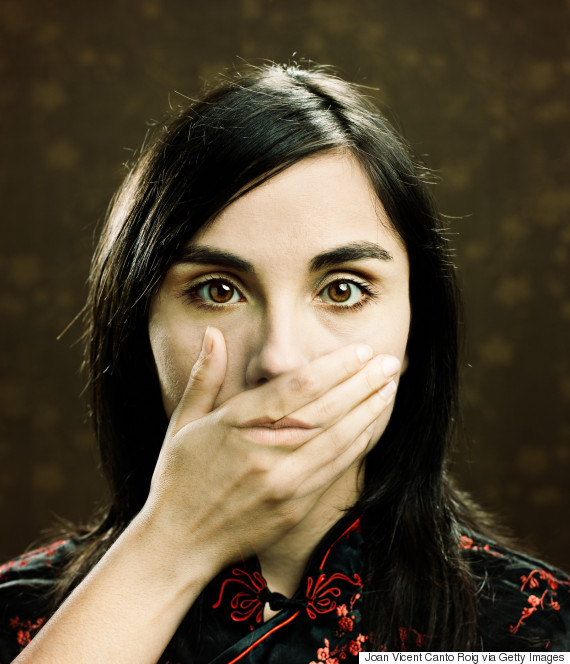 Her tweet prompted dozens of responses and personal stories from people on social media, all of them sharing their own experiences of not reporting their sexual assault.
Some brought up victim blaming:
#WhyWomenDontReport we're always taught to take full responsibility for our own safety, such that when something happens, we get blamed.

— Anjali. (@Anjalaaay) October 14, 2016
#WhyWomenDontReport because we've been taught to blame ourselves for actions that are not ours to pardon

— 💐 (@IsabellaaMente) October 14, 2016
#WhyWomenDontReport because when you finally do, questions like "what were you wearing?" are asked in order to blame the victim.

— taya 🍒 (@doseoftaya) October 14, 2016
Because society victim blames and shames women into thinking they deserved it. #WhyWomenDontReport

— Dara Adeeyo (@DAdeeyo) October 13, 2016
I went to his home willingly. I blamed myself for so long, why wouldn't anyone else? #WhyWomenDontReport https://t.co/RxOsx2yot3

— CoachKoli|Peacock (@mariskaxcouric) October 13, 2016
Others brought up women lacking proof or evidence:
Victim: "I was assaulted"

Officer: "Do you have proof? Were you drinking ? What were you wearing when this happened?#WhyWomenDontReport

— Matthew Kick (@MatthewKick) October 14, 2016
Because I had no legal evidence. Because he was my boyfriend. Because I'd ruin his rep. Because he could have killed me. #whywomendontreport

— Carissa Johnson (@CarissaJoy13) October 14, 2016
B/c even biological evidence & witnesses does not guarantee a conviction. #WhyWomenDontReport

— Caitlin D. Jones (@CaitlinDJones) October 14, 2016
While some even flipped the focus from women to men:
Instead of asking "Why don't women report sexual abuse?" The question ought to be "Why are men sexually abusing women?" #WhyWomenDontReport

— Patrick Britt (@therealmrbritt) October 14, 2016
Following last Friday's now public comments of Trump bragging about sexual assault and grabbing women "by the pussy," Canadian writer Kelly Oxford also started her own hashtag #notokay to help women share their first experiences of being sexually assaulted in an online forum.
Plank expressed her gratitude for women being brave enough to share their stories on Twitter. "The only thing getting me through this painful news cycle is the unshakable strenght of women coming forward with their truth. #TYBraveWomen," she wrote.
The only thing getting me through this painful news cycle is the unshakable strenght of women coming forward with their truth.#TYBraveWomen

— Elizabeth Plank (@feministabulous) October 13, 2016
Also on HuffPost
40 Powerful Images Of Surviving Sexual Assault