It's 2016, so it shouldn't be a surprise that more parents than ever are drawn to unique and quirky names for their babies. But even so, some of today's fastest rising monikers aren't what you'd expect.
According to Nameberry, Theodosia and Ragnar are the two most distinctive names that are quickly gaining popularity. To determine this, the baby name site looked at its statistics from this year versus last.
Surprisingly, Theodosia is up 135 per cent compared to 2015. If the girl name seems a little eye-raising to you, it's because it's so new and rare. In fact, zero babies were given this name in the U.S. last year. Despite this, interest has never been stronger.
Nameberry notes that Theodosia is likely gaining popularity thanks to the hot trend of names starting with "The." While Theodosia is an unusual name choice, we have to say its common nicknames Theo or Thea are pretty cute.
As for boys, the name Ragnar is up 91 per cent. At first glance, Ragnar might seem like an unusual pick simply due to its rarity and harsh sound. However, the name – which means "warrior" – actually has strong historical roots in Scandinavia.
Other unique names on Nameberry's list of fastest rising monikers include Calypso (up 87 per cent), Kaiser (up 75 per cent) and Leonidas (up 55 per cent), which all have ancient or historical roots as well.
For more unique monikers, flip through the slideshow below: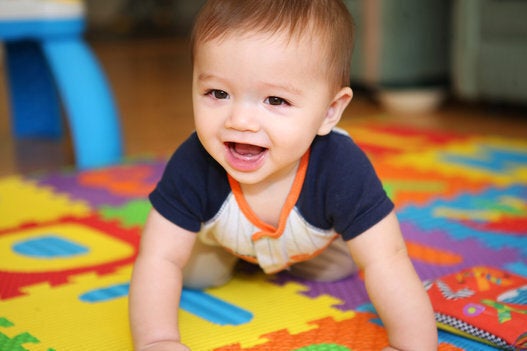 Baby Names That Didn't Exist Before 2000