Us mere mortals would probably go home if we ripped our ear so badly it bled. Not Beyoncé.
On Saturday, the singer was performing at a benefit concert for Tidal when she experienced a small injury that would sideline most other artists: the 35-year-old Grammy winner tore her ear, but when it started bleeding, she didn't stop her incredible performance.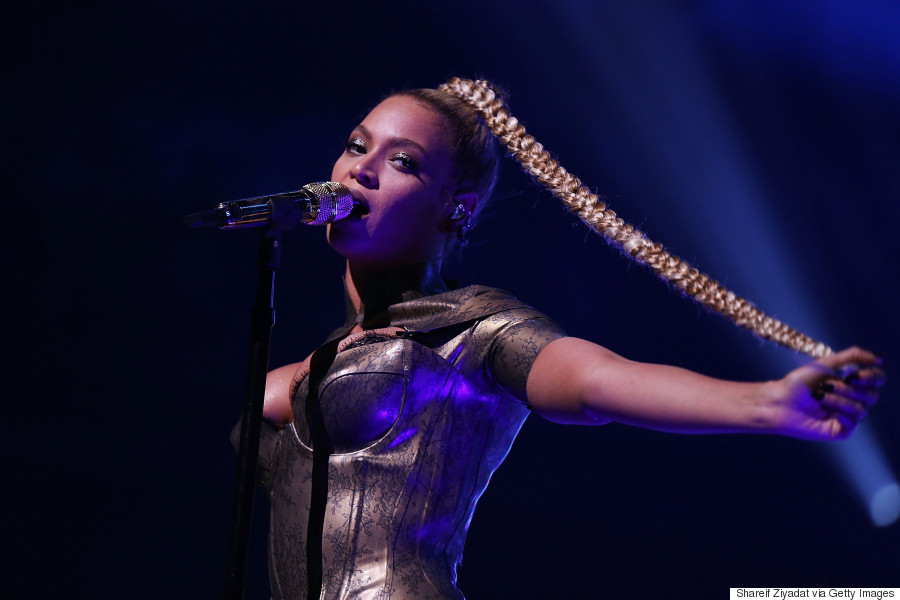 According to Us Weekly, Bey had just ended her first song of the evening, "6 Inch," when her earring seemed to get caught on her long braid and was torn out of her left ear.
Bey noticed her torn earlobe, wiped away the blood like it was nothing, and kept on performing at the Tidal X: 1015 concert, which included being hung upside down and slaying the hell out of the stage with her backup dancers.
Beyoncé continuing to perform after her earring ripped from her ear and started bleeding. A true performer. pic.twitter.com/FvyICuxVAb

— ㅤ (@TheDailyBey) October 16, 2016
And her fans had the best reaction.
Birnsnahahahahaha #TIDALX1015 Beyonce! She is bleeding she threw the earring! But slay! pic.twitter.com/II5nBLWWyx

— Blue Ace Coon Boon! (@AhmedsMagic) October 16, 2016
Beyoncé was bleeding and kept performing ? Lemme think of an artist that would've kept going pic.twitter.com/CGGx89PDPS

— A Spooky SCAMMA 👻🎃 (@Truthbytony) October 16, 2016
Only Beyonce could continue to perform with a bleeding ear, phenomenal visuals, and a flawless performance... Real life goals #TIDALX1015

— Shantia B (@shantia_b) October 16, 2016
She also asked viewers to go out and vote in the presidential election.
"Sometimes I feel very powerless," she said. "But doing nothing right now is not an option y'all... We are not helpless. The fire is still burning. Please go out and vote this November."
#TIDALX1015
Beyoncé: y'all have to go out and vote.
Me: pic.twitter.com/UffDe8psQG

— Check 4 a neck (@BeyonceMyRoc) October 16, 2016
Clearly, Beyoncé feels no pain.
Also on HuffPost