Shocking footage from Syria shows a boy hanging from an Aleppo building that was reportedly hit by an airstrike on Sunday.
The video shows the boy wearing a yellow shirt that read "Don't Shoot," appearing dazed as his legs were pinned in the wreckage.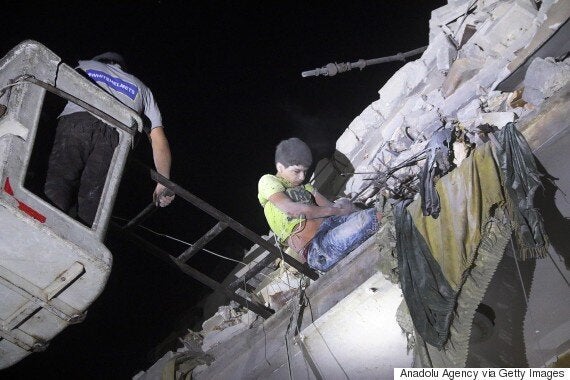 Rescue teams eventually reached him by crane and managed to get him out. Volunteer group The White Helmets offered an update on the boy, saying he's doing well.
The footage was shared by pro-opposition groups, according to The Washington Post. The rescue operation took place in the city's al-Qaterji neighbourhood.
The strike was carried out by Russian jets, according to the Syrian Observatory for Human Rights. The group said 17 people were killed, five of them children.
Aleppo has been ravaged by airstrikes as Syrian and Russian forces continue to assault rebel-held areas in the city. Activists say Sunday's airstrikes killed at least 36 people, according to The Associated Press.
On Monday, Russian and Syrian forces declared they would halt hostilities for eight hours on Thursday in a "humanitarian pause" so militants, the wounded and sick would be allowed to evacuate the city.
With files from The Associated Press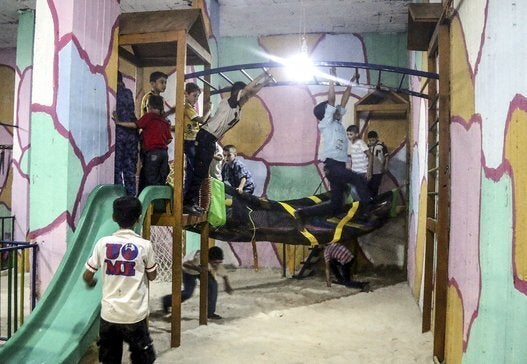 Subterranean Playground For Syrian Kids