Conservatives are pushing the Liberal government to tell the world if Canada plans to vote against the re-election of China, Russia, Saudi Arabia, and Cuba to the United Nations Human Rights Council.
But when pressed on the matter in question period Monday, the parliamentary secretary to the foreign affairs minister spoke instead of Iran.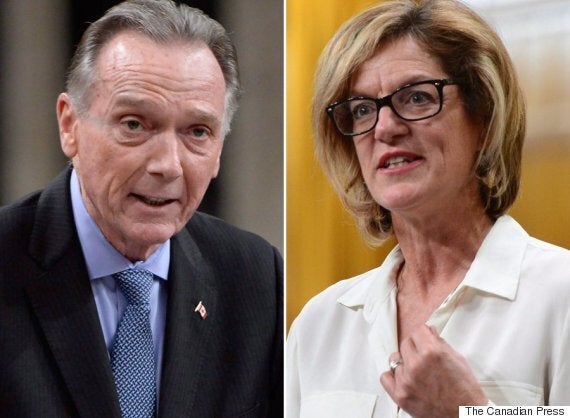 Tory foreign affairs critic Peter Kent noted Canada will vote this month for the "sardonically-named" council. He bemoaned that the four "notorious human rights abusers" are again among the contenders for membership.
Though the vote is done by secret ballot in the General Assembly, Kent said trading favours is common at the UN. And the Liberal government, he charged, has an "indecent appetite" for a Security Council seat.
"Will the Liberals tell Canadians and the world how Canada will vote on these four human rights abusers?" he asked.
Liberal MP Pamela Goldsmith-Jones ducked the question.
Engagement a 'harder path'
"Canada would like to tell the world that we absolutely intend to lead the resolution on the situation of human rights in Iran at the UN General Assembly's 71st session," she said. "We believe that engagement allows us to more effectively hold Iran to account, and I know that's one of their concerns."
Goldsmith-Jones said the Liberals' strategy is a much "harder path" than the one taken by the previous Tory government on the world stage.
"We believe that we are advancing Canadian interests and the interests of our allies by engaging with them more," she said.
A voice from the Tory bench responded, "No answer."
Ex-Liberal minister also wants government to take a stand
But it's not just Tories who would like to see Canada publicly oppose the inclusion of those four countries on a council dedicated to human rights.
Earlier this month, former Liberal justice minister Irwin Cotler held a press conference in Ottawa to urge the government to vote against human rights abusers.
"People in these countries really see Canada as having the potential to be a leader in the promotion and protection of human rights," Cotler said, according to the National Post. "We should leverage our involvement in the various forums to exercise leadership."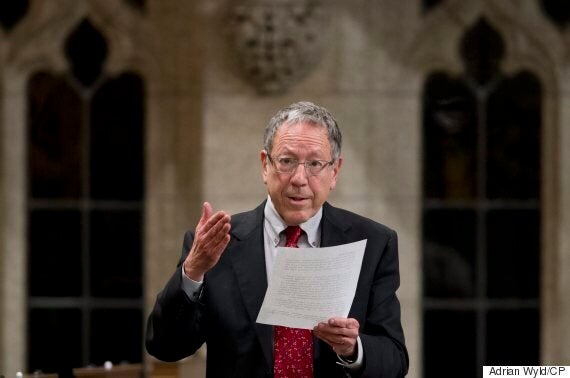 Jianli told The Globe and Mail that voting to put China on the council would be "like picking the fox to guard the hen's house while he was still wiping feathers off his mouth from his last meal."
Foreign Affairs Minister Stephane Dion kept his cards close to the vest, telling The Canadian Press the government would announce a decision on the matter "in due time."
"What I can say is that the strong voice of Canadians speaking for human rights is something we also consider, especially when you have a champion like Irwin Cotler,'' Dion said at the time.
With a file from The Canadian Press