Kim Kardashian West has stayed mum following a robbery that left her at gunpoint in Paris earlier this month, but Monday night saw an update to the reality TV star's official website and app.
Kardashian's assistant, Steph Sheppard, posted a handwritten note to the website, telling fans that "Keeks is taking some much needed time off."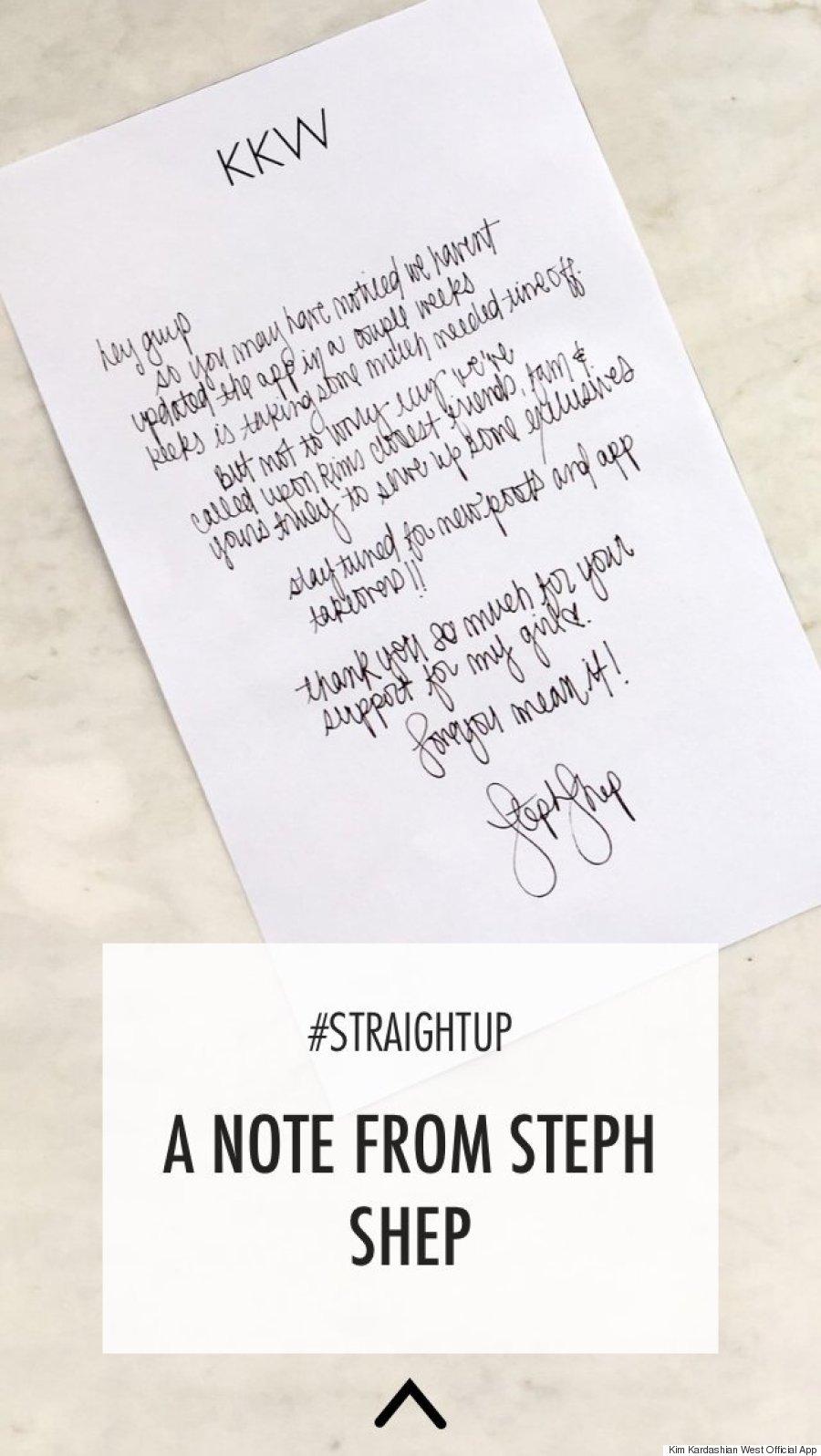 "Hey guys, so you may have noticed we haven't updated the app in a couple weeks," wrote Sheppard. "But not to worry ... we've called upon Kim's closest friends, fam and yours truly to serve up some exclusives."
"Thank you so much for your support for my girl," Steph concluded the note.

According to Us Weekly, Sheppard was out with Kim's sisters, Kourtney Kardashian and Kendall Jenner during the time of the robbery that occurred on Oct. 3. She accompanied Kim on a private plane back to L.A., after Kardashian West gave her statement to police.
Since the robbery, the 35-year-old "Keeping Up With the Kardashians" star has stayed quiet on social media, returning to Twitter quietly last week to unfollow 14 users.
Follow Huffington Post Canada Style on Pinterest, Facebook and Twitter!
Also on HuffPost