UPDATE: Rancourt was granted bail Tuesday, according to CBC News. Conditions he has to abide include not having contact with his alleged victim or anyone under age 18. He also can't wear a mask, makeup or do anything to conceal his identity.
A Cape Breton clown has been charged with sexual assault, sexual interference and sexual exploitation.
Dale Rancourt, an entertainer who performs as "Klutzy," was charged Sunday after he was arrested, Cape Breton police told The Canadian Press.
The 51-year-old appeared in Sydney provincial court Monday afternoon, according to CBC News. A bail hearing was scheduled for Tuesday.
The alleged victim is a 15-year-old girl, according to court documents obtained by CTV Atlantic.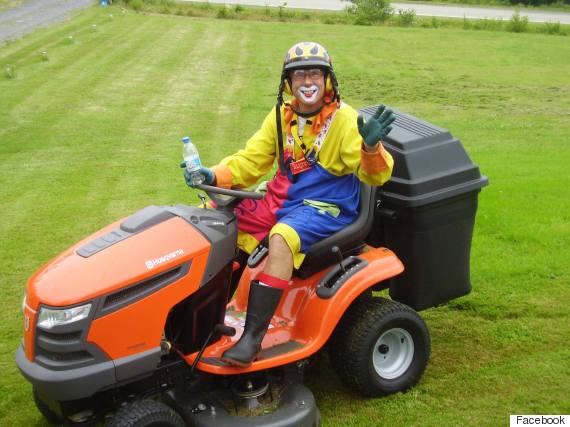 Dale Rancourt, 51, is well-known around Cape Breton as 'Klutzy' the clown. (Photo: Dale Rancourt/Facebook)
Rancourt has been working as a clown in Cape Breton for about 16 years, according to the Cape Breton Post, and was known for his appearances at community festivals, parades and children's birthday parties.
He also did charity work, and recently held a fundraiser to raise money for families affected by the Fort McMurray fires.
The offences allegedly occurred between July 15 and Oct. 16 of this year, the Post reports.
Miles Leahy, a Nova Scotia clown who said he has known Rancourt for over a decade, expressed surprise about the arrest and charges.
"This is not the fellow I know... I'd want to talk to him before I'd say anything. That he's in this situation is surprising and shocking to me,'' said Leahy in a telephone interview.
With files from The Canadian Press
Also on HuffPost
Edmonton's Most Wanted (July 2016)