It's official: Ciara is the newest brand ambassador for Revlon.
The beauty brand first teased the announcement of its latest face on its Twitter and Instagram accounts, sharing photos and a video in which Ciara's silhouette is easily identifiable, strutting her stuff in a red jumpsuit and in a black dress with fishnet sleeves and a cutaway at the waist.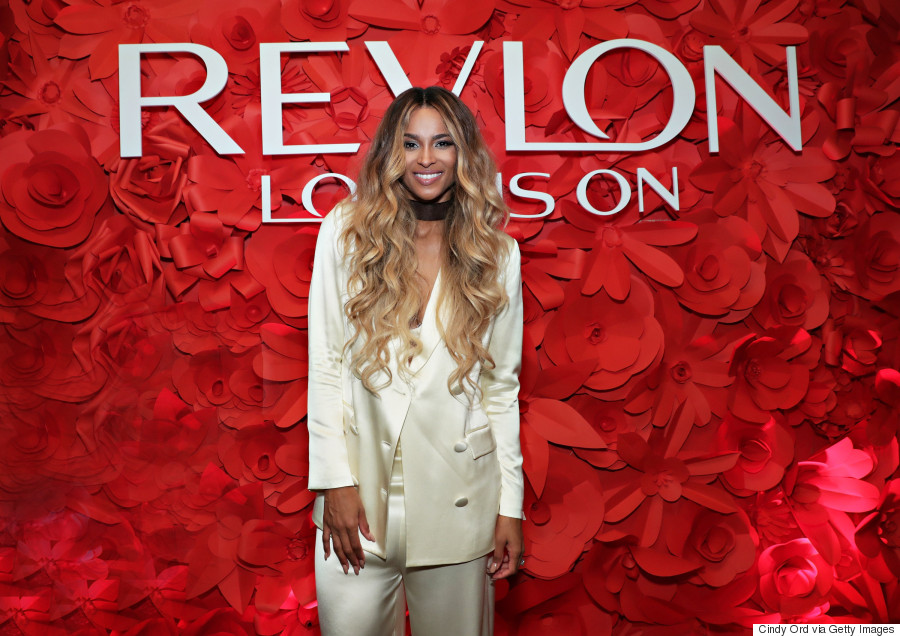 The cosmetics brand officially confirmed the name of its new ambassador Tuesday, revealing its latest star signing to fly the flag for the firm's makeup, haircare products or fragrances.

I've been a fan of the iconic Revlon brand my entire life," the 30-year-old "Goodies" singer said in a release. "It's incredible to think that after all those years I would be joining the Revlon family as the newest Global Brand Ambassador."
Women's Wear Daily also reports a surprising anecdote. In fact, the "Like a Boy" songstress was apparently named after a Revlon fragrance called "Ciara," launched in 1973. It looks like she was always destined to become an ambassador for the American brand.

"My mom had been trying to figure out my name for a long time before I was born…it was two names — it was Bianca or something else — nothing had anything to do with Ciara," the mother of one told WWD. "Then my dad bought her the fragrance — the Ciara fragrance by Revlon — from the commissary at the military base. They were in Texas, he bought her the fragrance and not only did he love this fragrance but the name also really resonated with her and she ditched all the other names and Ciara became my name."

This isn't the first time that Ciara — whose six studio albums include "Ciara: The Evolution," released in 2006 — has been signed up to represent a major brand. The singer previously posed for Roberto Cavalli for the fall/winter 2015 season.
The American singer, who has almost 14 million Instagram followers, is set to join the current gang of Revlon brand ambassadors, alongside Jessica Alba, Claudia Schiffer, Cindy Crawford, Jessica Biel, and more recent partners Halle Berry, Olivia Wilde and Emma Stone.
Revlon is expected to unveil the first shots from its Ciara campaign very soon.
With files from Madelyn Chung.
Follow Huffington Post Canada Style on Pinterest, Facebook and Twitter!
Also on HuffPost