Many were shocked when Playboy model Katie May died back in February.
May, who was also known as the "Queen of Snapchat," suffered a catastrophic stroke, according to her family.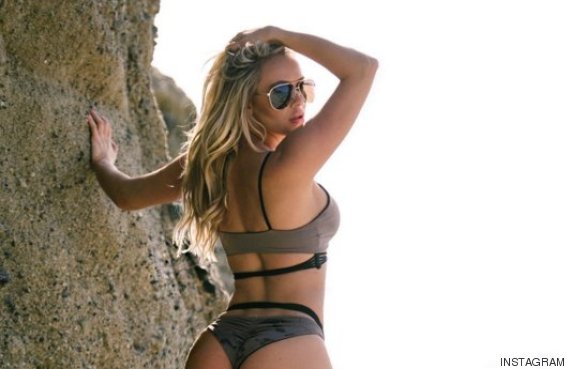 Katie May had nearly two million followers on Instagram at the time of her death. (Photo: Instagram)
And now we know what caused it. According to a copy of her death certificate obtained by TMZ, the 34-year-old died after a blunt force injury ripped her left vertebral artery, and cut off blood flow to her brain.
The injury was caused by a "neck manipulation by chiropractor," according to the death certificate.
Los Angeles Assistant Chief Coroner Ed Winter told People that a chiropractor shifted May's neck, which tore the artery. Her cause of death is listed as "infarction of brain" and has been ruled an accident.
"She had some clotting and went to the hospital where they tried to do some procedures but she passed away," Winter told People.
"I personally have not seen this before."
Several days before her death, she tweeted that she was dealing with neck pain and asked for home remedies from her followers.
Pinched a nerve in my neck on a Photoshoot and got adjusted this morning. It really hurts! Any home remedy suggestions loves? XOXO

— Katie May (@Ms_katiemay) January 29, 2016
Two days later, on Sunday, she tweeted that she was headed back to the chiropractor the next day.
Thanks love! It still hurts, going back to chiropractor tomorrow xoxoxo https://t.co/xTw080sjrK

— Katie May (@Ms_katiemay) February 1, 2016
But later on Monday night, her hand started to go numb and she felt dizzy, according to an obituary in the Pittsburgh Post-Gazette. She called her parents, saying she worried she'd pass out.
She was admitted to Los Angeles' Cedars Sinai Hospital, and a few hours later, a friend phoned her parents, who lived in Pennsylvania, to say she wasn't well.
"She was not conscious when we got to finally see her the next day," her father told the Gazette.
"We never got to talk to her again."
May died Feb. 4, her family confirmed to E! News.
The social media sensation had almost two million Instagram followers at the time of her death, and a huge following on Snapchat.
She also had a daughter named Mia, and several crowdfunding pages were set up as education funds for the girl.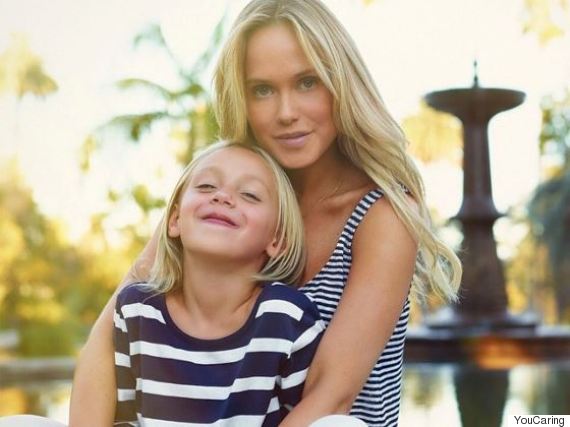 Katie May and her daughter Mia. (Photo: YouCaring)
The model had also worked in public relations and marketing. As well as Playboy, she posed for Sports Illustrated and sports betting company JetBet.
Follow Huffington Post Canada Style on Pinterest, Facebook and Twitter!
Also on HuffPost