We all know Susan Sarandon has a famous lookalike daughter named Eva Amurri, but did you know the Oscar-winning actress also has two sons?
Sarandon welcomed her boys, Jack and Miles, during her long-term relationship with Tim Robbins.
Here's a snap of the whole family together in 2003 at the Film Society of Lincoln Center. Jack and Miles were just 14 and 11 years old at the time.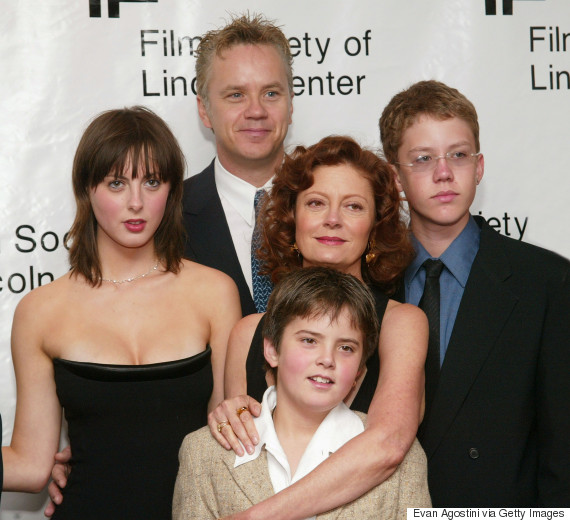 From the photo we can see that Jack, the eldest, looks just like dad, while Miles takes after mom.
Today, Sarandon's sons are all grown up. Here's what they look like now: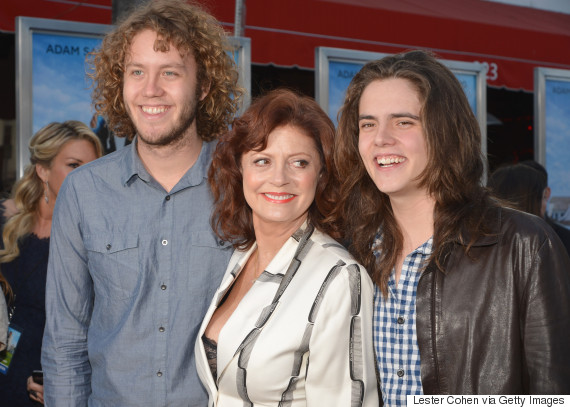 Interestingly, both of Sarandon's sons are following in her creative footsteps. Jack, now 27, is a writer and director. On his Instagram account, he describes himself as a "filmmaker, drawerer, bad at spelling," and often posts photos of his doodles.
As for Miles, he's now 24 and a musician. Last year, he made headlines, but not for his music. Instead, it was for resisting gender norms.
During a 2015 interview with People magazine, Sarandon praised her son, saying: "My son Miles is a musician and a DJ and sometimes when his band performs they all wear dresses, and he has long hair. I think the more crayons you have in your box to colour outside the lines, the more exciting it is."
Following this, Miles wrote a blog for The Huffington Post, entitled "Is It Really That Strange For a Guy to Wear a Dress?" where he addressed the topic of gender conformity.
"I wear dresses on stage and to occasional fancy dress events because I do not enjoy neckties," he explained. "I wear dresses to embrace femininity (adjective) but not to re-assign my gender to female (noun)."
Sarandon has always been a huge LGBTQ advocate, so it's no surprise that she would support her son for blurring gender lines.
In fact, earlier this year, Sarandon and Miles attended the New York City premiere of "Zoolander 2" wearing perfectly eccentric outfits that looked like they were inspired by Derek Zoolander himself.
This mother-son duo couldn't be more awesome!
Also on HuffPost
Celeb Kids And Their Family Lookalikes