Donald Trump might not be waiting for the presidential race to end before he launches his next business venture.
"Trump TV," a network designed to capitalize on the mounds of supporters he has drawn in the U.S. election, appears to have test-launched Wednesday night, as the Republican presidential candidate sparred with Hillary Clinton in a debate he is widely reported to have lost.
Only minutes before the debate started, Trump posted a link to a Facebook Live session that featured Arizona Governor Jan Brewer, former New York mayor Rudy Giuliani and members of the Trump family in what was called a test run for a Trump-centered news station, BuzzFeed reported.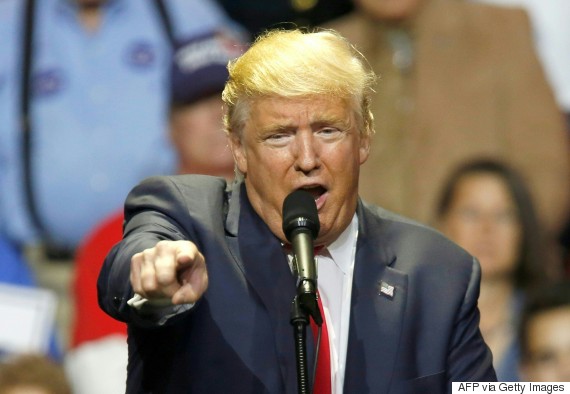 Republican presidential candidate Donald Trump speaks during a campaign rally at the US Bank Arena on Oct. 13 in Cincinnati, Ohio. (Photo: David Kohl/AFP via Getty Images)
The broadcast was announced with a status reading, "If you're tired of biased, mainstream media reporting (otherwise known as Crooked Hillary's super PAC), tune into my Facebook Live broadcast."
It drew as many as 200,000 viewers at one point, but the audience eventually fell to 120,000, BuzzFeed added.
But that wasn't the only indication that "Trump TV" could become a reality.
The "Video" section on Trump's public Facebook account also has a playlist with the hashtag "#TrumpTV." It features video interviews with Trump supporters such as his children Ivanka and Donald Jr., as well as ex-U.S. House speaker Newt Gingrich.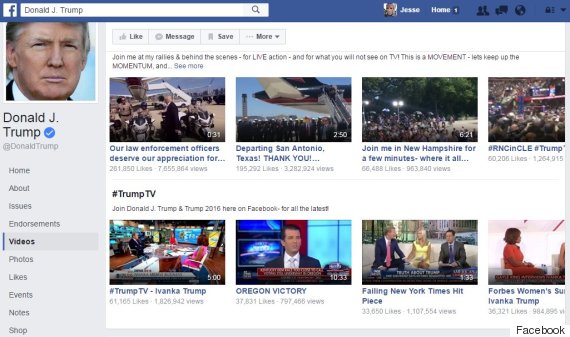 "Trump TV" is being talked up after Jared Kushner, Trump's son-in-law, met with top media dealmaker Aryeh Bourkoff about creating a channel around Donald's brand.
The two met but there has been no follow-up, the Financial Times reported.
Vanity Fair reported over the summer that Trump was looking into establishing a network; his campaign manager Stephen Bannon denied it was happening.
But Bannon struck a different tone on Wednesday. He didn't answer directly when asked whether Trump is looking to start the network; his only response was, "Trump is an entrepreneur," CNN reported.
"Trump is an entrepreneur."
"Trump TV" could run into an advertising problem if the network is realized, ex-Fox TV chair Sandy Grushow told CNBC.
"Most big brand advertisers would avoid it like the plague," he said.
"The last thing anyone is looking for is controversy for fear of being boycotted."
Also on HuffPost
18 Real Things Donald Trump Has Said About Women