"Star Wars" has found its new Lando Calrissian, and the franchise could not have picked anyone better.
Donald Glover will play the role originated by Billy Dee Williams in an as-yet-untitled Han Solo origin movie.
"We're so lucky to have an artist as talented as Donald join us," directors Phil Lord and Christopher Miller said in a statement.
"These are big shoes to fill, and an even bigger cape, and this one fits him perfectly, which will save us money on alterations. Also, we'd like to publicly apologize to Donald for ruining Comic-Con for him forever."
Glover first came to the public's attention in the NBC comedy "Community." He also built a prominent musical career under the stage name Childish Gambino.
He later starred in films including "The To Do List" and "Magic Mike XXL," and gained further prominence for a standout performance as brilliant scientist Rich Purnell in Ridley Scott's "The Martian."
More recently, he created and starred in the highly-acclaimed FX series "Atlanta," about young rappers making their way through the city's music scene.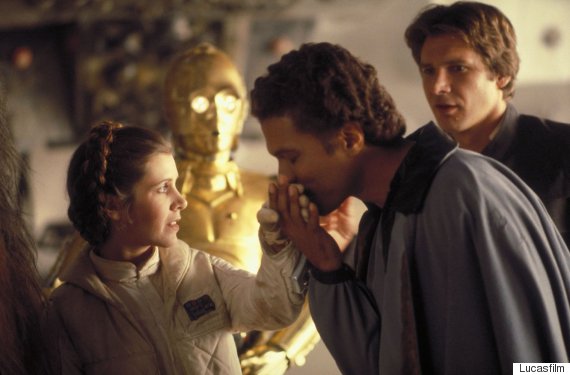 Lando Calrissian kisses Princess Leia's hand with Han Solo looking on in a still from "The Empire Strikes Back." (Photo: Lucasfilm)
The Han Solo movie will show Calrissian's life as a "scoundrel on the rise in the galaxy's underworld," a news release said.
It pits Glover opposite Alden Ehrenreich as Solo, the roguish pilot of the Millennium Falcon who would later help the rebels defeat the Galactic Empire in the original "Star Wars" trilogy.
Calrissian was the original owner of the Falcon before he lost it to Solo in a game of sabacc.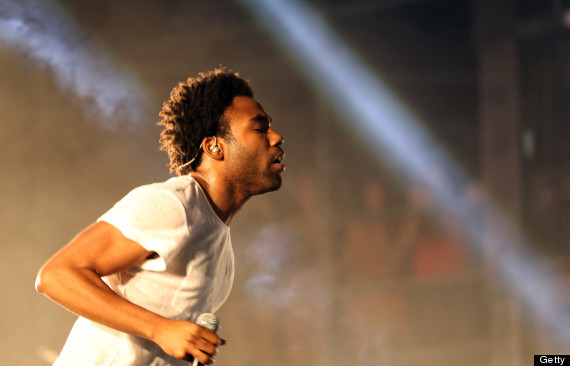 Childish Gambino attends day 1 of the Life Is Beautiful Festival on Oct. 26, 2013 in Las Vegas. (Photo: FilmMagic via Getty Images)
The pair encountered each other in Cloud City in "The Empire Strikes Back" when he handed him over to bounty hunter Boba Fett, before Solo was frozen in carbonite and delivered to Jabba the Hutt.
Calrissian later joined Solo and the rebels against the Empire.
The Han Solo movie will be released in 2018.
Follow Huffington Post Canada Living on Pinterest, Facebook and Twitter!
Also on HuffPost
Photo gallery
'Star Wars: The Force Awakens' European Premiere
See Gallery