Hillary Swank has two Oscars. Sit with that for a minute before we tell you a story that will make you furious.
The acclaimed actress, who won her Best Actress Oscars within the span of five years (for "Boys Don't Cry" and "Million Dollar Baby"), appeared on an episode of "Chelsea" this week and revealed that after winning her second Academy Award in 2004, she was offered just five per cent of what an up-and-coming actor was being offered for a movie.
"Then I win my second Academy Award, and the next couple movies later, I get offered a movie," she said. "But the male hadn't had any kind of critical success, but had been in a movie where he was hot. And he got offered $10 million, and I got offered $500,000. That's the truth. The truth."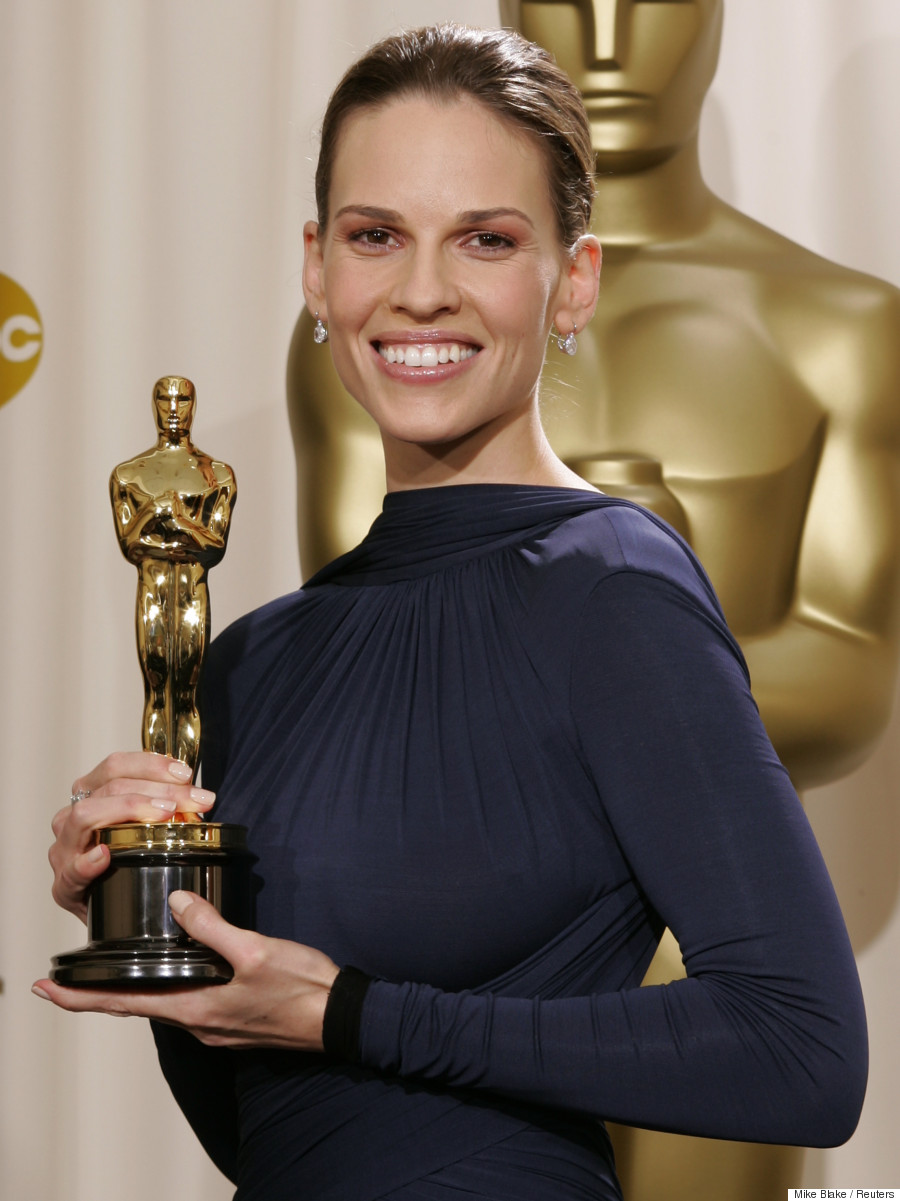 Hilary Swank poses with her Oscar statue at the 77th annual Academy Awards in Hollywood, February 27, 2005. Swank won the Academy Award for best actress, for her role in the film "Million Dollar Baby." (REUTERS/Mike Blake Pictures)
After rejecting the role (because accepting it would have just been an insult), Swank said the producers of the movie found another actress to play the part for just $50,000. "So they made a savings of ($450,000), probably to give the guy his bonuses," she said.
Now, sit with that for a minute. Are you angry yet? Well, there's more.
Swank also revealed that she only made $3,000 for her Oscar-winning performance as murdered transgender man, Brandon Teena, in "Boys Don't Cry." In fact, she made so little, that she didn't qualify for health insurance.
"I made $3,000. In order to have health insurance, you have to make $5,000," she said. "So I didn't even know that I didn't have health insurance until I went and tried to get a prescription filled. They said, 'That's $160.' I went, 'Um, did you try my insurance?' They said, 'Mmm-hmm.'"
She continued: "I had an Academy Award, no health insurance."
So basically, even if you've won not one but two Oscars, you still can't get paid the same amount as a man in Hollywood because you're a woman.
Watch the full clip below:
Also on HuffPost
Jobs With Enormous Gender Pay Gaps