Conservatives are accusing the Liberal government of trying to forget about terror attacks on Canadian soil that claimed the lives of two soldiers.
Tory MP Peter Van Loan rose in question period Friday to note that Saturday will mark two years since the shooting on Parliament Hill, when "a jihadist terrorist struck at the heart of our freedom and democracy." Minutes before that attack, Cpl. Nathan Cirillo, 24, was gunned down at the National War Memorial.
"The thickness of a door and brave actions of our Hill security staff saved members here a similar fate," Van Loan said.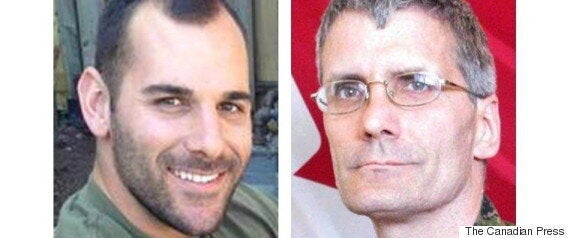 Just two days before the chaos in Ottawa, another avowed jihadist ran down Warrant Officer Patrice Vincent, 53, in his car in Saint-Jean-sur-Richelieu, Que.
Though thousands of Canadians attended a ceremony in Ottawa last October to honour both Cirillo and Vincent, Liberals have not planned something similar this year.
"The Liberals want Canadians to forget. There will be no memorial," Van Loan said. "Why are the Liberals dishonouring these fallen men and trying to pretend these jihadist attacks never happened?"
Veterans Affairs Minister Kent Hehr said all Canadians remember the tragic events of October 2014.
"Why are the Liberals dishonouring these fallen men and trying to pretend these jihadist attacks never happened?"
Vincent and Cirillo will be honoured at events in Ottawa and across the country on Remembrance Day next month, Hehr said, when Canadians think of soldiers who paid the ultimate price "in war time and at peace, at home and abroad."
Hehr appeared to shoot Van Loan a stare after answering.
Tory MP John Brassard, his party's critic for veterans affairs, also rose just before question period to call Liberals out on the matter.
Brassard noted that a ceremony last year at the National War Memorial included a speech from the Governor General, a military march, a fly-pass of CF-18 fighter jets and the unveiling of a plaque for Cirillo at the site.
In one memorable moment, then-prime minister Stephen Harper and prime minister-designate Justin Trudeau came together to lay a wreath, mere days after a hard-fought election campaign came to an end.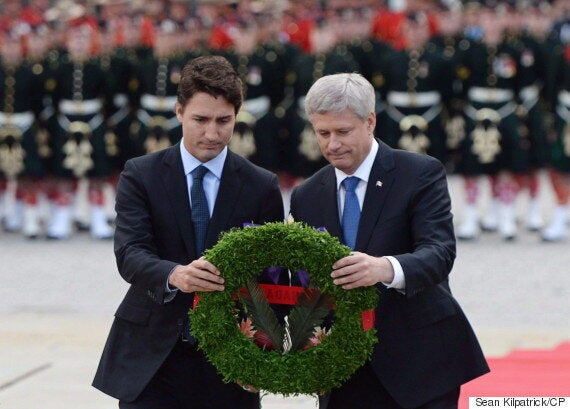 "This year, there's no commemoration, no event, and no honour is being paid to these fallen heroes by this government," Brassard said.
Veterans are "deeply saddened by this lack of remembrance," he added.
Ottawa Liberal MP David McGuinty also delivered a member's statement paying tribute to Cirillo, calling him a "beautiful example of what the Armed Forces can represent."
McGuinty lauded soldiers who choose to "watch over us" in the pursuit of a world free of injustice and oppression.
"At the going down of the sun and in the morning, we will remember them," he said.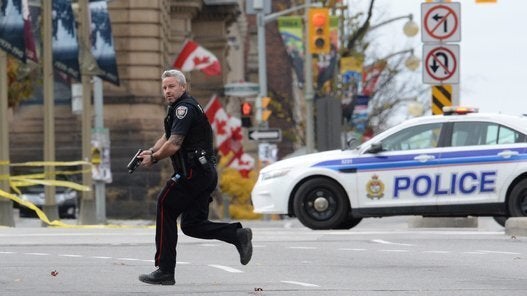 In Photos: Ottawa Shooting