In case you had any doubt, Britney Spears is still a pro at performing, and she proved it when she handled her wardrobe malfunctions like a boss this past weekend in Vegas.
During her "Piece of Me" residency show, the 34-year-old's bra unsnapped twice while she was singing a cover of "I Love Rock N' Roll." But she didn't freak out like we mere mortals would have. The second time it happened, Brit just grabbed her chest and let her backup dancer re-hook the top back in place, all while still singing and dancing, as seen in a video captured by a fan.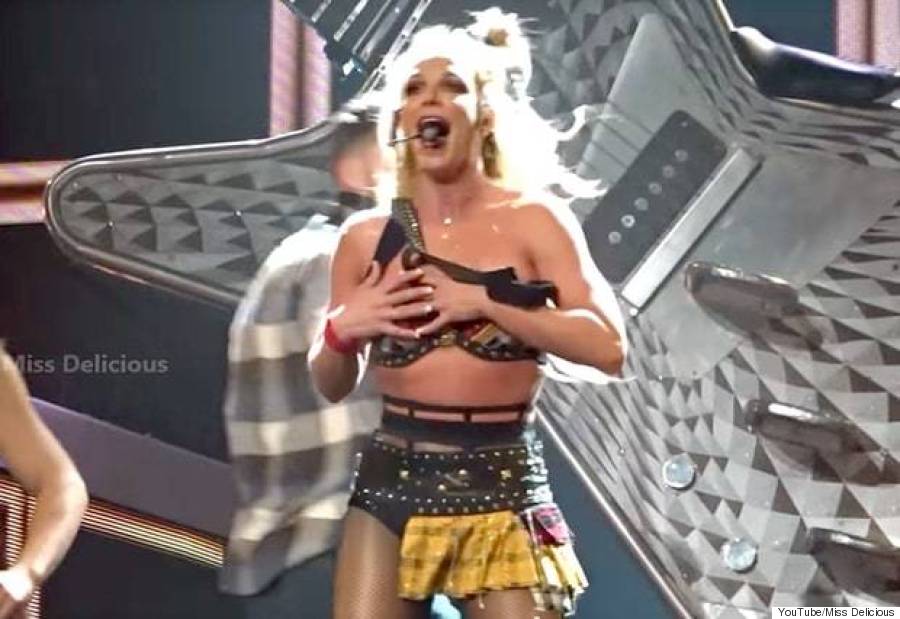 However, that bondage-inspired bra really didn't want to stay on, unclasping once again later in the performance. This time around, the backup dancer just gave Spears his shirt as a cover-up.
Talk about a close call! Watch the video above to see it all go down.
Follow Huffington Post Canada Style on Pinterest, Facebook and Twitter!
Also on HuffPost
Photo gallery
Britney Spears Through The Years
See Gallery