Parents are often warned that winter coats and car seats don't mix, but a new study has revealed that two in five parents are still overdressing their children before strapping them in.
According to a poll conducted by Allstate Insurance Company of Canada, 95 per cent of Canadian parents say they know how to properly strap their child into a car seat. However, 41 per cent believe a winter jacket is the best way to keep their child warm while in a car seat, which is a common misconception.
In reality, dressing a child in a thick winter coat or snowsuit and strapping them into a car seat can be very dangerous. This is because bulky clothing prevents the harness from being fitted properly against the child's body. According to Transport Canada, the harness should fit tightly on the child's shoulders and parents should only be able to fit one finger under the harness at the collarbone.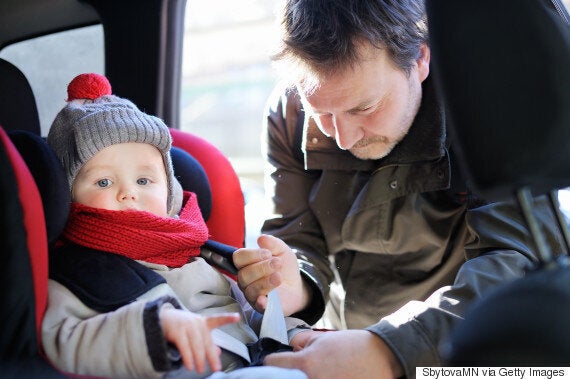 If children wear a winter coat in a car seat, their straps will not fit properly against them and will not prevent them from sustaining injuries during a collision.
In 2015, UK child car seat website Good Egg Safety released a video demonstrating this danger. The short clip shows a young girl strapped into a car seat with a winter coat on. Although the harness appears to be doing its job, once the girl takes off her coat, it's obvious that the straps are incredibly loose, thus posing a potential hazard.
Regarding Allstate's recent poll, Jason Foroglou, who is a certified car seat safety technician, says: "We want parents to understand that the key to protecting your child is to dress them appropriately for their car seat, not the weather outside."
So how can parents keep kids warm without a winter coat? After securely strapping a child into their car seat, Allstate recommends using a blanket over top of the child, placing a winter coat backwards on top of them, or dressing the child in warm thin layers, including a hat, mittens and boots.
Another solution is to heat up the car before buckling a child into their car seat.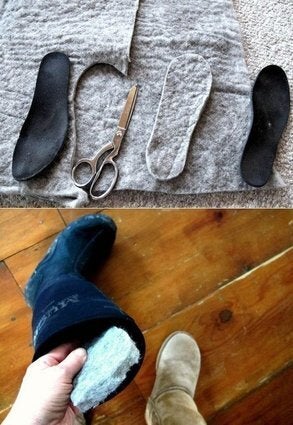 Winter Hacks To Keep Kids Warm At Recess