Hillary Clinton or Donald Trump are set to do stuff to the U.S. economy if they win next month.
But what, exactly? That's the question answered in a recent report by Douglas Porter, chief economist at the Bank of Montreal (BMO).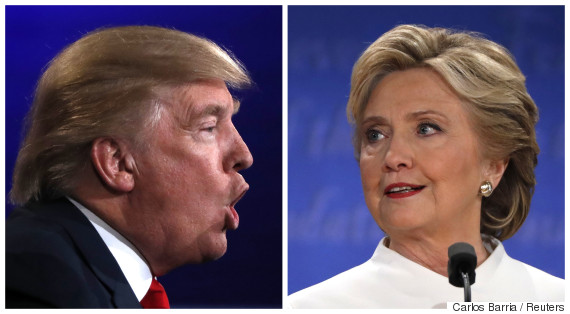 Combination photo shows Republican U.S. presidential nominee Donald Trump (L) and Democratic presidential nominee Hillary Clinton during their third and final debate at UNLV in Las Vegas, Nevada, U.S. on Oct. 19. (Photo: Carlos Barria/Reuters)
Last week, Porter compiled a report outlining possible economic outcomes of a Clinton or a Trump presidency.
In a note titled "Rocky Horror Election Show," he hammered home his points using lyrics from "Rocky Horror Picture Show."
So don't shiver with antici ... pation.
Read on for what one economist thinks could happen to the American economy and beyond after the Nov. 8 vote.
Trade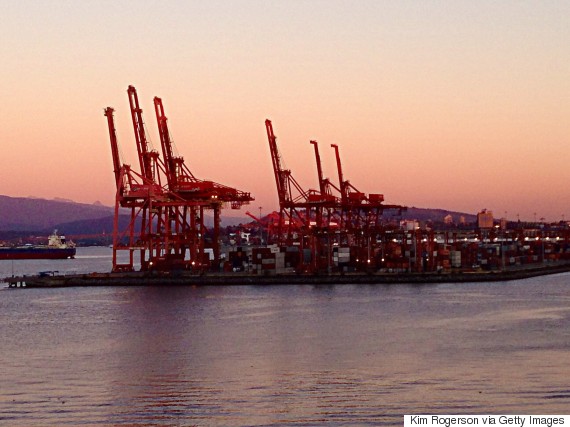 "It's just a step to the left."
Porter noted that both Clinton and Trump have talked tough on trade throughout the campaign that has seen both parties adopt a protectionist posture.
Clinton has said she would kill the Trans-Pacific Partnership (TPP), an agreement to do away with tariffs between signatories such as Canada, the U.S., Australia, Japan and Singapore. It's a deal that Barack Obama championed while in office.
Trump, meanwhile, has pledged to renegotiate NAFTA and slap tariffs on Mexico and China.
Neither candidate's rhetoric can be calming for Canada. But a TD report earlier this year noted that presidential candidates usually talk tougher than they act.
Taxes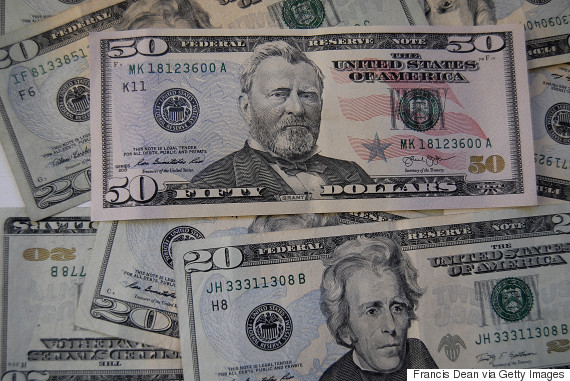 "... And then a step to the right."
The candidates are again united in promising middle-class tax tax relief. But their plans diverge significantly.
Clinton wants to increase taxes by four percentage points on those who make more than $5 million. She also wants to boost higher earners' social security charges.
Trump, meanwhile, wants to reduce taxes "across the board," reducing the U.S. tax code from seven brackets to three. He also wants to lower business taxes from 35 to 15 per cent.
The Federal Reserve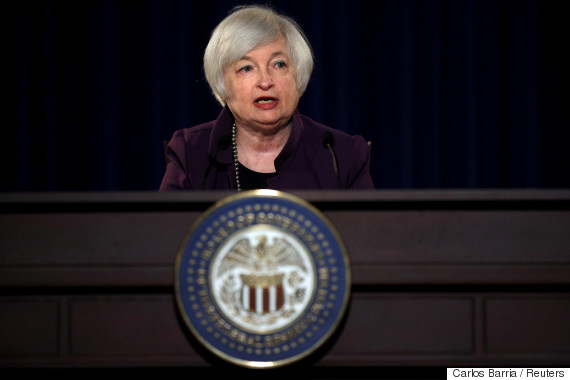 "Dammit, Janet."
Earlier this year, Republican Sen. Rand Paul was foiled in his attempt to see an audit of the U.S. Federal Reserve, America's central bank, which has the power to change interest rates and makes other policy affecting the country's economy.
Trump wants to go him one further — he has pledged to remove Fed Chair Janet Yellen from her job, first chance he has (her term ends in 2018).
Clinton doesn't appear concerned over monetary policy, though members of her party want to see more diverse staffing at the fed.
Budget Deficit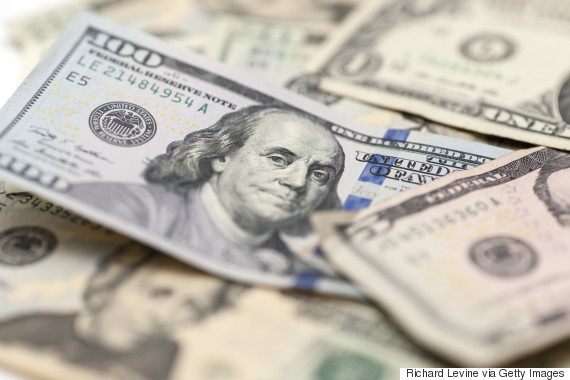 "Rose tint my world."
The candidates once again find themselves united in promoting plans that could lead to a deeper deficit.
But there are major differences in how they'll arrive there. Trump is planning major tax cuts that experts say could deepen the country's debt by about $10 trillion, according to the Brookings Institution. Trump is unconcerned, because he thinks the U.S. economy will improve with him in charge.
Meanwhile, Clinton has said her plans won't increase government debt at all, thanks to increased taxes on the wealthy — a claim that some are calling her "first broken promise."
In either case, Porter notes that the U.S. economy is unlikely to boom, though he does see it growing modestly.
Also on HuffPost