A self-driving truck developed by an Uber subsidiary has gone on a 193-kilometre (120-mile) beer run for Budweiser, in the latest sign yet that self-driving technology is just around the corner.
And that begs the question: What are truckers going to do for a living now?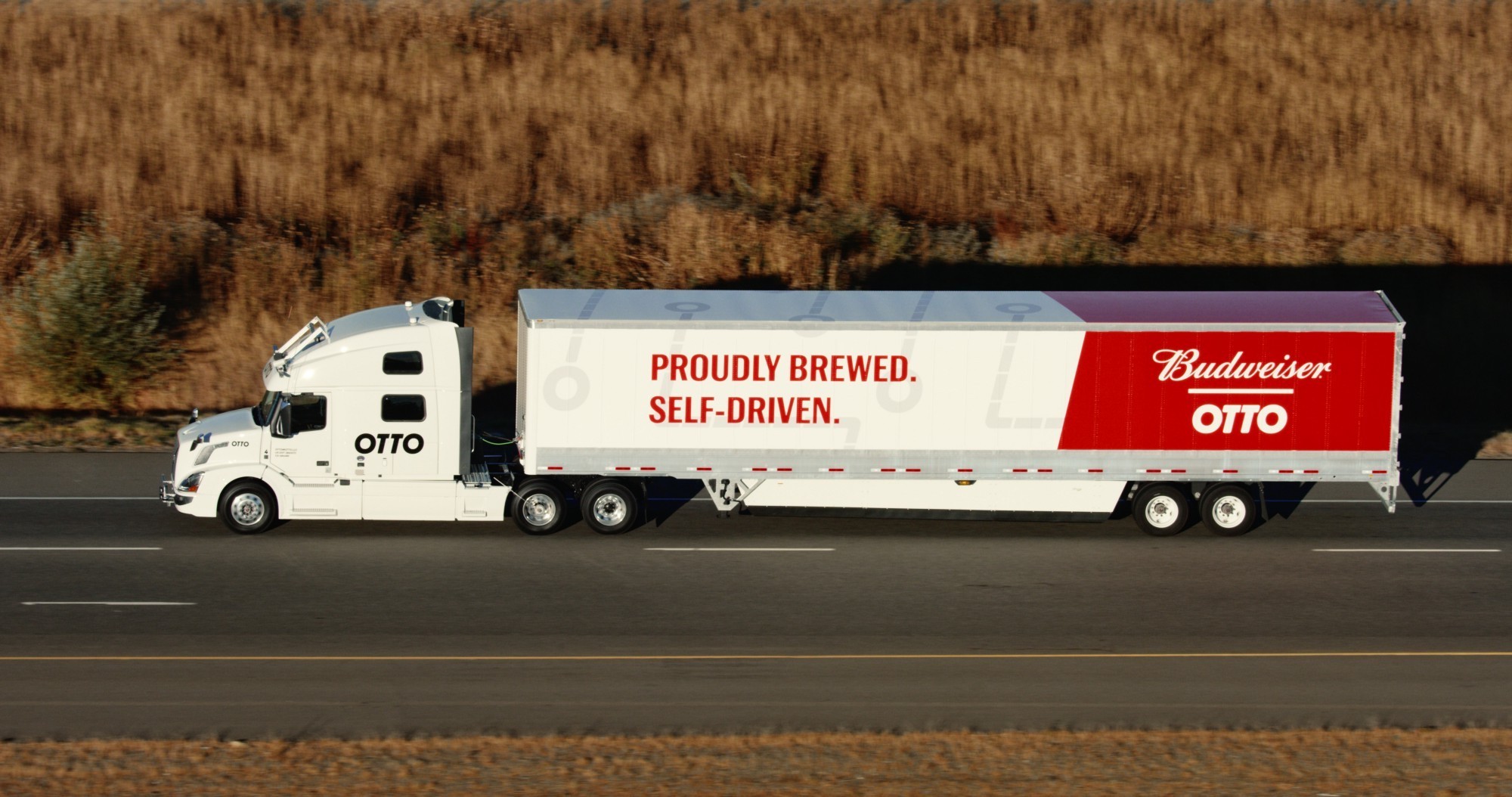 A driverless truck from Uber subsidiary Otto is seen is this undated photo. A self-driving Otto truck has made a beer delivery for Budweiser, the company says. (Photo: Otto)
If it lives up to its promise, driverless technology could reduce road fatalities by up to 90 per cent, decrease congestion and even reshape cities in the 21st century (though some say they could make suburban sprawl worse).
But the launch of the driverless beer delivery 18-wheeler — which travelled from Fort Collins, Colo., to Denver, without the interference of a human driver — highlights the negative aspect of the technology for job prospects.
There are some 4.4 million people employed as drivers in the U.S. alone, driving trucks, school buses, taxis, subway trains and even farm tractors. Driverless technology threatens virtually every one of these jobs.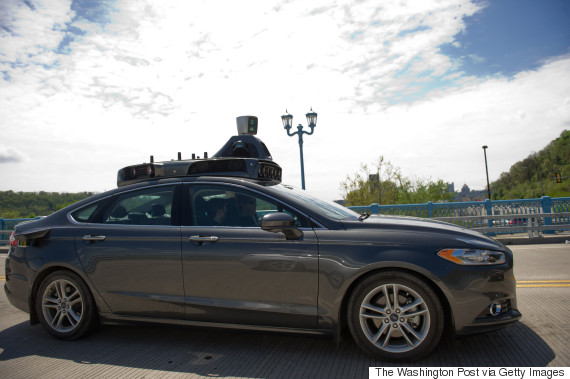 An Uber automated-vehicle taking a test-drive on the 31st Street Bridge in Pittsburgh on May 1, 2016. (Photo: Jeff Swensen/Washington Post via Getty Images)
Richard Holman, the head of General Motors' foresight and trends unit said earlier this year that, thanks to rapid progress at tech companies like Google, driverless technology will start being commonplace by 2020 — years earlier than previously estimated.
This rapid shift could lead to an "employment catastrophe," the Financial Times warned in a column last week, as "tens of millions of jobs" could be eliminated.
"The best thing about the automobile age was that it employed tens of millions of people to make, market, insure and drive vehicles," Simon Kuper wrote. "Over the next 20 years, the mostly low-skilled men who now drive trucks, taxis and buses will see their jobs decimated."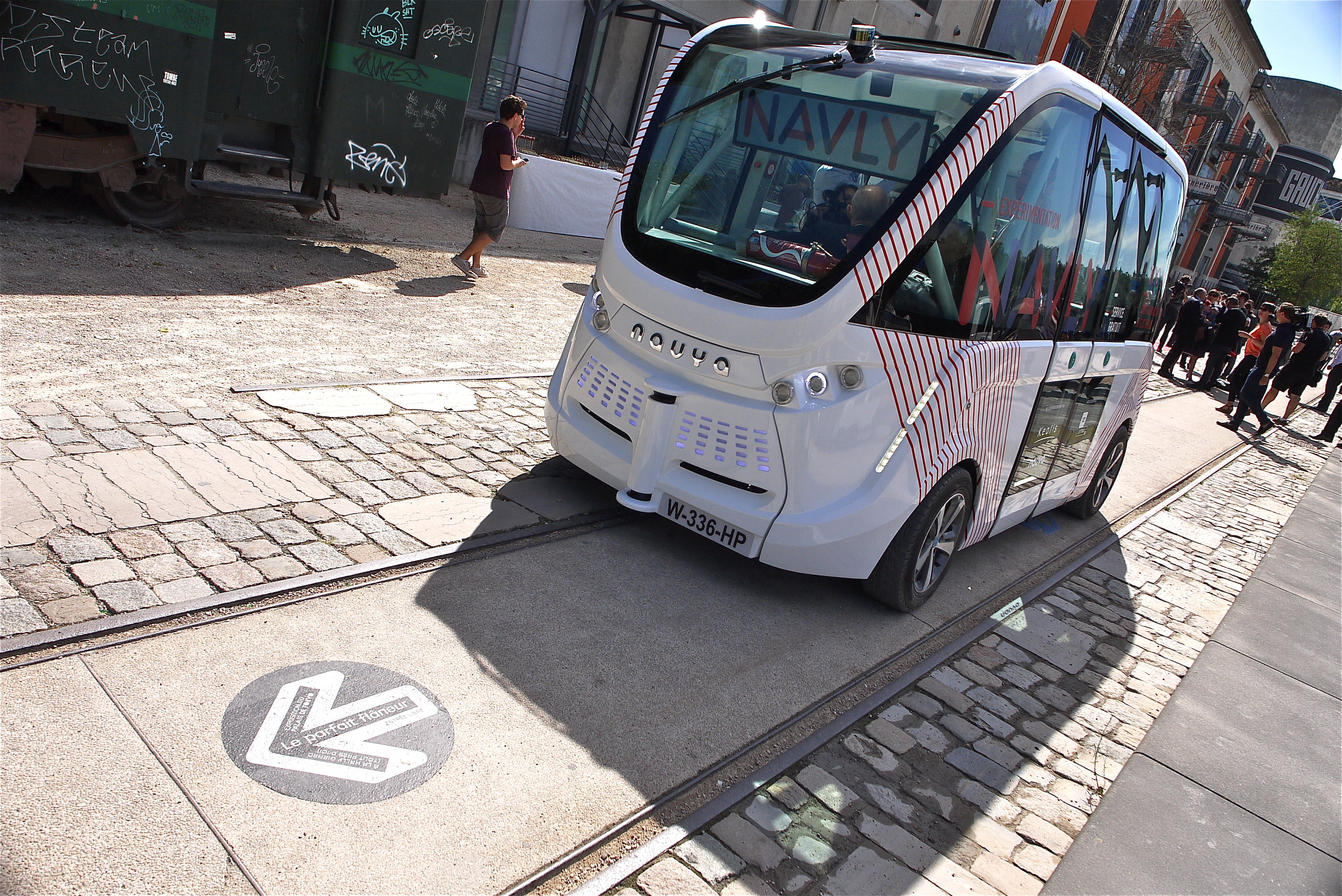 The Navly self-driving shuttle bus is seen on opening day of the line in Lyon, France. The vehicle is entirely autonomous and fully electric. (Photo: Serge Mouraret/Corbis via Getty Images)
But it's not only drivers who are at risk — the entire auto industry could see a drop in employment, thanks to a drop in demand for privately owned vehicles.
John Zimmer, president and co-founder of ride-hailing service and Uber rival Lyft, predicted last month that private ownership of cars will "all but end" in the U.S. by 2025. Using a driverless fleet promises to save families thousands of dollars per year, he argued.
Even public transit promises to be less expensive, by some 25 to 40 per cent, according to one estimate.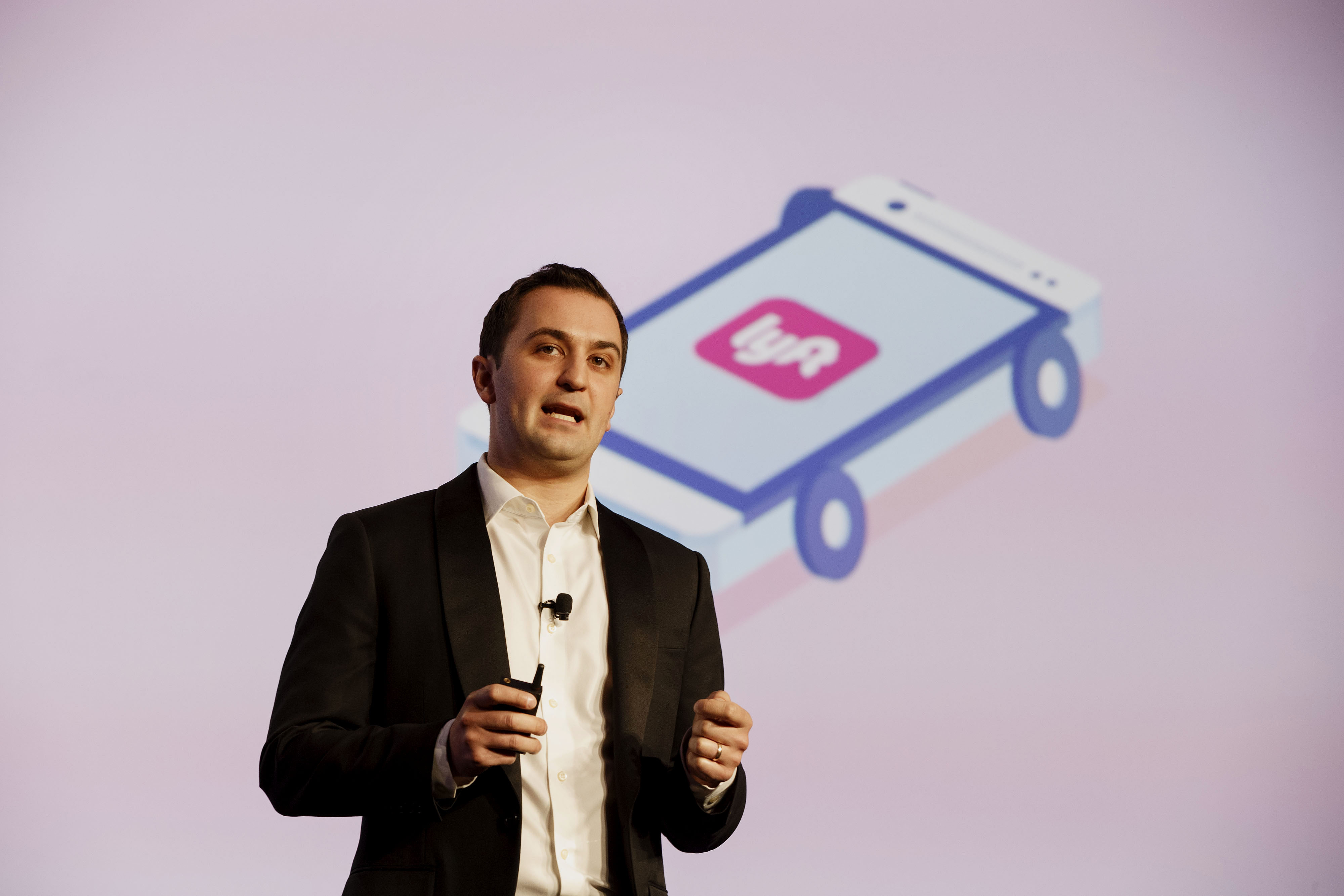 John Zimmer, co-founder and president of Lyft Inc., speaks during the Connected Car Expo ahead of the Los Angeles Auto Show on November 17, 2015. (Photo: Patrick T. Fallon/Bloomberg via Getty Images)
Lyft, like Uber, is planning to introduce driverless cars into its fleet. Uber started testing a driverless car in Pittsburgh earlier this year.
Uber recently bought Lott, the company that developed the Budweiser beer truck. The company says it plans to have thousands of driverless trucks on the road by 2017, according to a report at CNBC.
Meanwhile, driverless buses have been launched in numerous cities, including Singapore; Lyon, France; and Sion, Switzerland, where a driverless shuttle got into a fender bender last month.
Can a basic income solve the problem?
In the wake of such potentially rapid job destruction, many are turning to the idea of the basic income as a solution.
They argue that providing a certain minimum amount of income to everyone would lessen the impact of the large numbers of layoffs ahead due to automation. It would also keep consumer demand up at a time of mass unemployment, which would be good for business.
But others fear the basic income would create a disincentive to work, and could prove to be too costly.
Also on HuffPost