A lifelong Nordstrom customer says she can no longer shop at a department store that carries products by Ivanka Trump, a woman who is supporting for president "a man accused of groping or raping at least a dozen women."
"I am writing because I find myself increasingly conflicted about supporting a store that carries any Trump brands," says an open letter posted on Twitter earlier this week by a user with the handle @SheWhoVotes.
It's been re-tweeted over 1,500 times.
An open letter to @Nordstrom regarding Ivanka Trump's toxic brand. Please share if you agree. #grabyourwallets pic.twitter.com/xoayf3kOVF

— Nasty Woman Laura (@SheWhoVotes) October 26, 2016
The author writes that her Jewish husband has faced "unacceptable anti-Semitic hate speech" from Ivanka's father Donald, who is now pursuing an increasingly difficult campaign to be president of the United States.
The author has also been appalled by Trump's comments on "African Americans, Latinos, Jews, Muslims, LGBTQ people, and women."
But her objections don't stop with Donald: "Ms. Trump's company is accused of refusing to provide maternity leave for the women working for her," she wrote, citing a Slate story.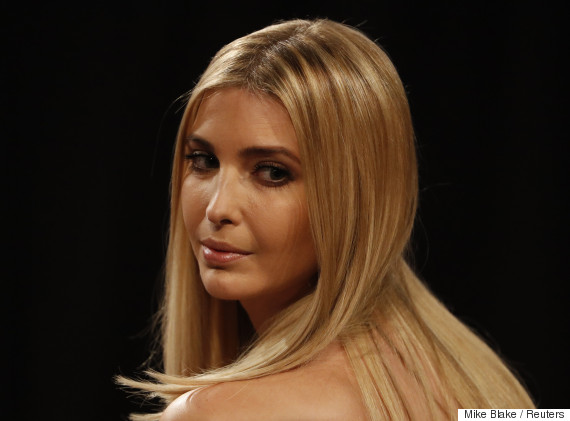 Ivanka Trump takes her seat before the third and final 2016 presidential campaign debate between Republican U.S. presidential nominee Donald Trump and Democratic nominee Hillary Clinton at UNLV in Las Vegas, Nev. on Oct. 19, 2016. (Photo: Mike Blake/Reuters)
The author concludes saying that, while she understands that a store "can't filter out every brand" led by people who make controversial statements, "it is my sincere hope as a lifelong Nordstrom customer that Nordstrom respects its customers enough to stop carrying Ms. Trump's brand."
This isn't the first attempt by @SheWhoVotes to broach the issue of Trump products with the department store chain, which opened its first Canadian stores last year.
She previously complained about Nordstrom carrying Trump products some weeks back.
This is how the company responded:
Not yet. When I complained via Twitter, I received this response from Nordstrom, which is why I decided to write a letter @BethWeber1 pic.twitter.com/CNHa2ijljl

— Nasty Woman Laura (@SheWhoVotes) October 26, 2016
The open letter comes amid a boycott campaign that calls on people to avoid shopping at stores that carry the Trump brand.
The campaign, which has been promoted using the hashtag #GrabYourWallet, was started by Shannon Coulter, a San Francisco-based marketing specialist who has kept a Google Doc of stores that sell Trump products, the LA Times reported.
Stores that carry Trump-branded items include Amazon, Hudson's Bay and Saks Off Fifth, according to the document.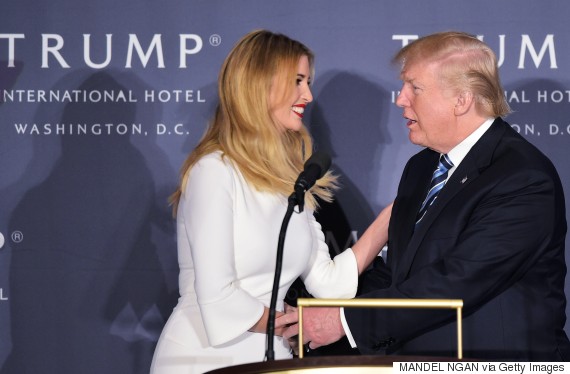 Republican presidential nominee Donald Trump is seen with daughter Ivanka Trump during the grand opening of the Trump International Hotel in Washington, DC on Oct. 26. (Photo: Mandel Ngan/AFP via Getty Images)
A survey of 1,983 voters released last week shows that almost 60 per cent of women would not buy clothes with the Trump name, while 23 per cent would, Fortune reported.
Ivanka herself responded to the movement in an interview with "Good Morning America" on Wednesday.
"The beauty of America is people can do what they like, but I'd prefer to talk to the millions, the tens of millions of American women who are inspired by the brand and the message that I've created," she told host George Stephanopoulos.
Also on HuffPost
18 Real Things Donald Trump Has Said About Women