Reservation Royalty. Indian Princess. Queen of the Tribe.
These are just a few of the "Native American" costumes you can buy in Canada this — and every — Halloween.
When Alicia BigCanoe first saw a non-indigenous person partying in an outfit that mocked her culture's sacred regalia, "it did not sit well," she says. The Chippewa woman has devoted her working life to reconciliation between Canada's indigenous and non-indigenous people. She's worked with aboriginal youth for years, and spent time introducing young Canadians to their First Nations peers with the Canadian Roots Exchange program.
Every Halloween for the past three years, BigCanoe has posted a photo of herself in traditional dress holding a sign that reads "I Am Not A Costume." And every year, more people share and take an interest.
The Huffington Post Canada interviewed BigCanoe by email about her photos, racism and reconciliation.
What prompted you to post your photo on Facebook?
This is the third year in a row that I posted the #IAmNotACostume photo on Facebook. The first year I think it had 17 shares. Last year it had 486 shares. And this year it is reaching 750 shares and still circulating. I posted it because I thought it was a powerful image and that it would have the potential to spark curiosity and dialogue on the topic of cultural appropriation leading up to Halloween. I hope that people become aware that dressing up as indigenous peoples is hurtful and contributes to the cycle of racism, violence, dramatization and sexualization of indigenous peoples.
Have you seen people in costumes that appropriate your culture before? How did that feel?
Canada has a very dark history of cultural genocide and systemic racism towards indigenous peoples (including the legacy of residential schools, the '60s Scoop, the implementation of reserve lands, etc.) that was imposed by the dominating colonial systems. When I started seeing non-indigenous peoples dressing up in skimpy false replicas of our sacred clothing (which is called "regalia") and partying and mocking our people, it did not sit well.
I knew right away that I did not want my daughter to grow up seeing our culture and sacred regalia mocked and used as costume and entertainment. As indigenous peoples, we are taught to treat regalia with great respect as it is sacred to us. For example, we are taught not to use drugs or alcohol when it is around, and to pray and care for it as the sacred medicine that it is.
"I did not want my daughter to grow up seeing our culture and sacred regalia mocked."
There was a time when our sacred dances, ceremonies and gatherings such as potlatches were banned. Many of those sacred ceremonies have been lost, though some are still very much alive. That being said, it's uncomfortable to see people from outside our cultures not respecting the sacredness of our cultural items and using them out of context — especially when we have had to fight so hard to keep them alive.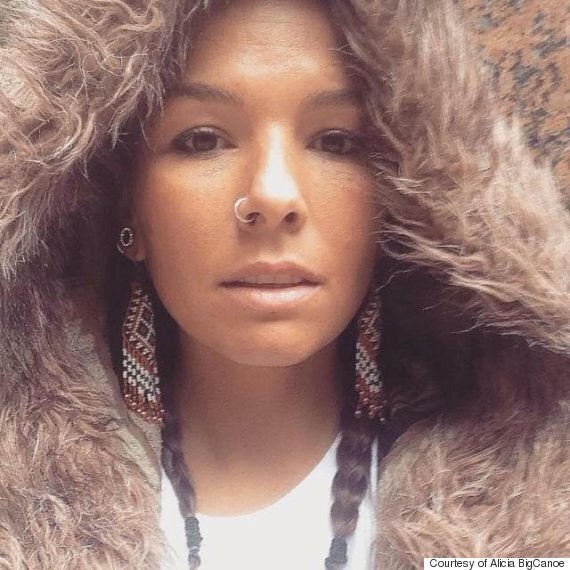 Alicia BigCanoe, who is a member of the Chippewas of Georgina Island First Nation, hopes that a photo of her in traditional regalia will make people think twice about wearing offensive costumes this Halloween. (Photo courtesy of Alicia BigCanoe)
Why is it important for people to understand cultural appropriation and be mindful in choosing their costumes?
It's important for people to learn about cultural appropriation so that we can better understand how our actions and choices impact each other.
Indigenous youth are the fastest growing population in Canada, and in order to create a safer and healthier Canada, we need to respect one another so that we can heal from the dark past and move forward together in a positive way. Breaking down stereotypes and helping each other to feel safe will continue to strengthen the communities in which we work, live, and play, and of course chip away at the racism that is still alive. There have been many racist and stereotyping comments on my #IAmNotACostume post. One person wrote, "she forgot her beer and cigarettes." Many folks also express that they respect indigenous peoples and cultures so they want to dress like us because they think we are beautiful. This is where many supporters of #IAmNotACostume respond to say that they can show respect by not dressing up like indigenous people, or any people of colour.
When selecting costumes for Halloween, theme parties, and festivals, please ask yourself honestly: does my costume hurt, oppress, or perpetuate violence towards people who have been historically oppressed?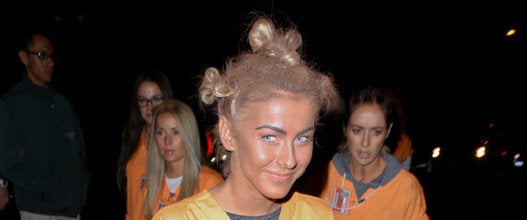 Halloween Costumes You Need To Avoid Forever