Our faves just have to be problematic.
Hilary Duff has long been one of our favourite Disney darlings, and one who ruffles zero feathers. But her costume pick for a Halloween party Friday night is making us cringe.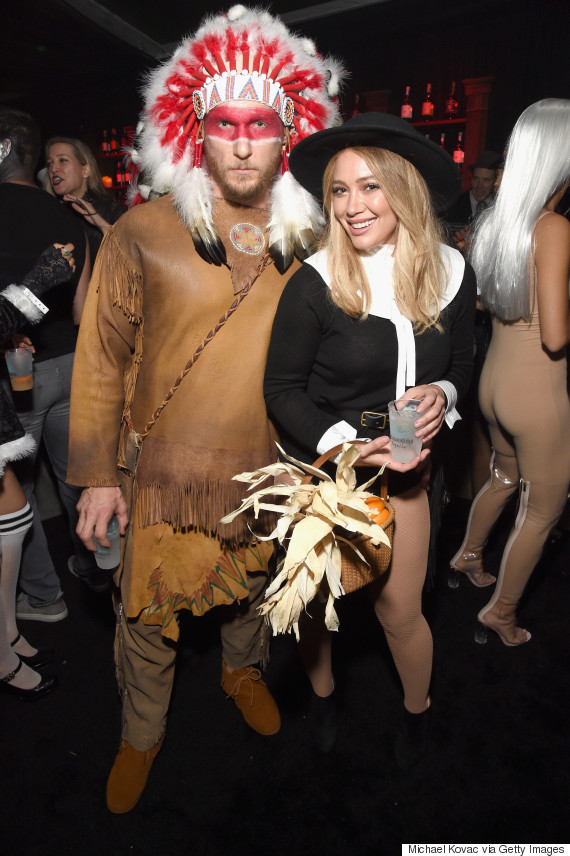 Hilary Duff and boyfriend Jason Walsh attend Casamigos' Halloween party in a controversial couple's costume. (Photo: Michael Kovac/Getty)
Duff and her new boyfriend, personal trainer Jason Walsh, showed up to Casamigos Tequila's costume party dressed as a sexy pilgrim and Native American "chief."
Where to begin.
For the last few years, Halloween has sparked campaigns reminding dress-up enthusiasts that cultures are not costumes. And Native Americans and indigenous peoples are often among the most vocal.
Leave the "Indian princess" costume on the shelf and back away slowly. It's not accurate, cute or respectful.
The actual historical relationship between pilgrims and Native Americans gives this couple's costume an added ick factor.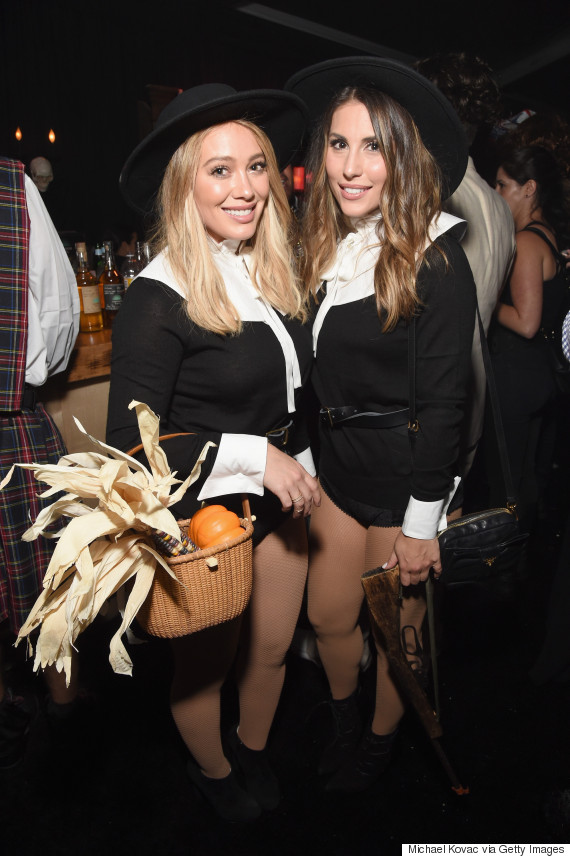 To make matters worse, there are currently thousands protesting the construction of an oil pipeline in North Dakota near Native American land, which activists say would disturb sacred sites and contaminate drinking water.
Civilians and celebrities have been speaking out in solidarity with Dakota Access Pipeline protesters, including Shailene Woodley, Mark Ruffalo and Chris Hemsworth.
Hilary, Jason, how have you missed all of this?
The Internet is not impressed.
Dear @HilaryDuff,

No.

Signed,
People with sense. https://t.co/KRXuiSz3kF

— Brittany Packnett (@MsPackyetti) October 29, 2016
I was just sayin how I appreciate Hilary Duff for being unproblematic pic.twitter.com/E15z2OIrWO

— Muna Mane (@LadyOnTheMuna) October 29, 2016
So is @HilaryDuff and her bf gonna protest that pipeline affected native Americans or ?

— Maryam♡♡ (@gmonkeysg) October 29, 2016
No @HilaryDuff Traditional dress is not a costume and you being dressed as a pilgrim proves to me how insensitive and ignorant you are. https://t.co/0NvP6DD79I

— LOOKING FOR CL'S EP (@hahannah14) October 29, 2016
After the intense backlash on social media, the 29-year-old actor apologized to the people she offended on Twitter, saying the costume "was not properly though through."
I am SO sorry to people I offended with my costume.It was not properly thought through and I am truly, from the bottom of my ❤️sorry.

— Hilary Duff (@HilaryDuff) October 30, 2016
This was the new pair's first red carpet appearance since the "Younger" star divorced Mike Comrie earlier this year.
Not the best first impression, but great to own up to the controversy.
Also on HuffPost
Amazing Celebrity Halloween Costumes