Family and friends of a B.C. woman missing for almost a week are hoping that new video footage from the day she disappeared will help locate her.
Florence Leung, 32, who gave birth to a boy just two months ago, is believed to have postpartum depression. Police are calling her a high-risk missing person.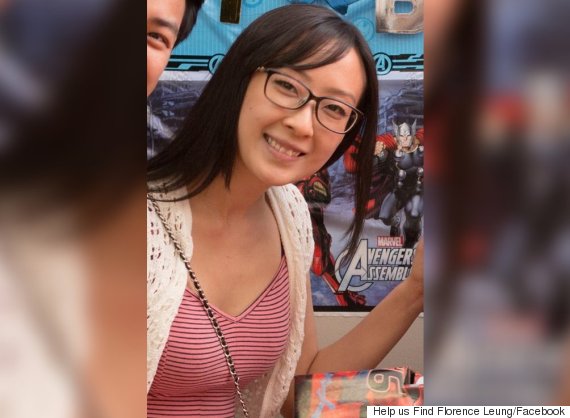 She was last seen at her New Westminster home on Tuesday (Oct. 25).
Her car, a white Audi Q5, was found in Stanley Park on Wednesday, but a search of the area afterwards yielded no signs of her.
A banana and Gatorade were found inside the vehicle. Surveillance video of Leung buying the two items on Tuesday evening in Vancouver was discovered after a volunteer went to area businesses to find out if Leung had been shopping there, according to CBC News.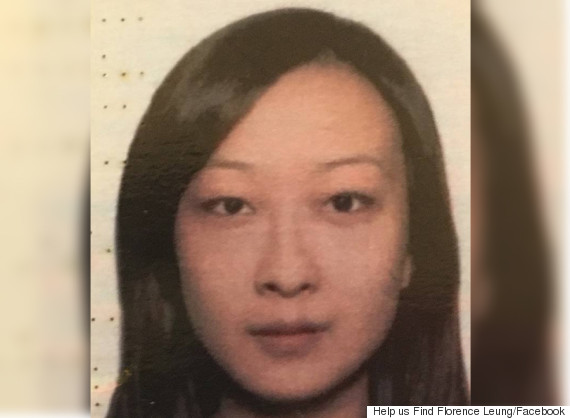 The missing woman's sister-in-law told the broadcaster that they have mixed feelings after seeing the video.
"I was so happy that we found her footage and that she actually did go outside of Stanley Park and maybe she was walking around downtown," Jennifer Chen said.
"The surveillance footage is a clue that we want people to have in terms of her current state and that she may be scared and not know how to ask for help."
But City Park Express store owner Park Lee told Global News she didn't notice anything odd about Leung, just that she made her purchases and left.
Missing mom left medication at home
Leung's husband Kim Chen told CTV Vancouver Thursday he was trying to stay positive.
She was being treated for postpartum depression, but had left her medication at home, according to the outlet.
Parents suffering from the illness may feel sad, worthless or anxious, as well as experience frightening thoughts about hurting themselves or their children, according to the Canadian Mental Health Association.
They may also worry that they're a bad parent.
Chen told CTV his wife hadn't been herself lately, mumbling 'I can't do this, I can't do this,' he said.
"Florence, I really miss you and love you. Please just find anyone who is around you. They'll find help for you."
Also on HuffPost:
Vancouver Police Cold Cases