13672071 via Getty Images
When your kids look back on their childhoods they won't necessarily remember the toys you bought them, but they will most certainly remember the time you spent together as a family. They'll think about the forts you built together and the school concerts you attended. They'll remember the simple joyrides and the weekend road trips in your truck. And they'll most certainly recall the fishing excursions you took together -- each cast and every catch.
We live in a country with some of the best waters for anglers, so we've listed some amazing secret fishing destinations in Canada you need to take your kids to. Pile your kids in the back of your 2017 Ford F-150, prepare the flat-load floor that makes it easier to store large loads and fishing equipment and make memories that will last a lifetime. The Ford F-150 will help get you to your fishing expedition with ease thanks to its 5-Star NHTSA safety rating (the only one it it's class), and best-in-class features like the Adaptive Cruise Control, Blind Spot Information System with trailer coverage, and Pro Trailer Backup Assist technology. It makes any trip safe and smooth. Highway, here we come!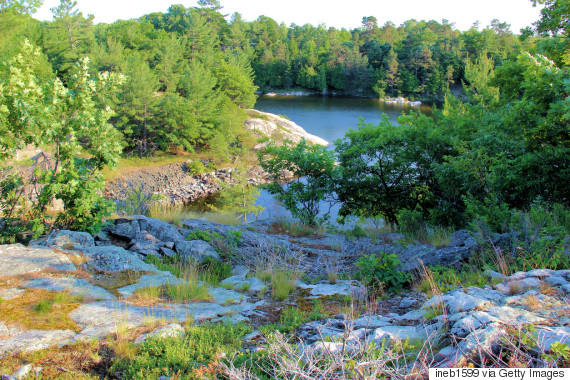 Manitoulin Island, ON
Manitoulin Island is the largest freshwater island in the world and one of the best fishing destinations in the country. But few Canadians know about it. Fishing enthusiasts can find bass, walleye, lake trout, salmon, perch and northern pike in the island's 108 lakes. Whether you book a fishing charter or go out on your own, you won't be disappointed with your catch. The drive to the island is scenic too. Expertly maneuver through Manitoulin's swing bridge to get on the island and see how the F-150's 360-degree camera open your eyes to a whole new driving experience. We're talking tailgate cameras and trailer reverse guiding systems.
Morin Heights, QC
Morin Heights is a small town situated just outside of Montreal that's primarily known as a ski resort. It turns out, however, that when the ice melts there's some really good fishing spots in the area. There are over 2,000 lakes scattered within a 50 kilometre radius of each other. Competitive anglers should make the trip to Morin Heights in May when the Simon River Fishing Tournament is held. The river is stocked with trout and there are several initiation courses for children. Get your You may even get to take advantage of the F-150s best-in-class payload (up to a max of 3,270 lbs!) depending on how successful your fis
hing trip goes!
Toronto, ON
Yes, we know what you're thinking. Why is a major metropolitan city part of a list of secret fishing destinations? Because it is one! If you're stuck in town and can't get away for the entire day or the weekend, there's no shortage of fishing holes right in the big city. The Ministry of Natural Resources website lists all the fishing destinations in the GTA. Whether it's High Park Grenadier Pond or Summerlea Park, Toronto h
as you covered.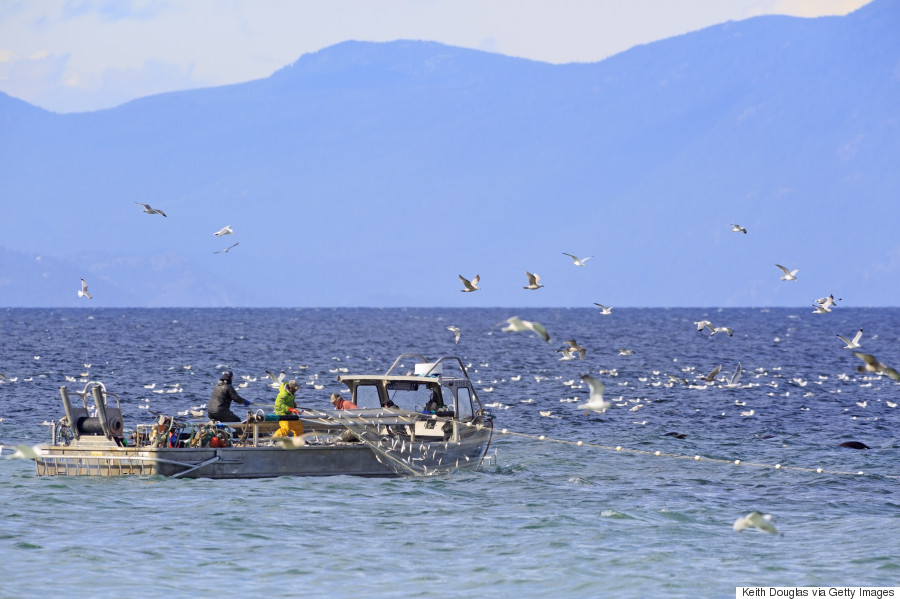 Nanaimo, BC
Nanaimo has a large selection of lakes, rivers, creeks and streams that are well regarded by anglers. Cathers and Westwood Lakes are popular destinations, while Diver Lake and Long Lake north of Nanaimo are well known for their rainbow trout and bass. Of course, one can't mention Vancouver Island without thinking of Campbell River and its saltwater estuaries that hold all five salmon species and offers around-the-year fishing for the all-season angler. While you're in Nanaimo, make sure to drive through the city. It's known for its varied landscapes and beautiful waterfronts -- nothing your F-150 with the new 2nd generation 3.5L EcoBoost engine with 470 lb.-ft. of torq
ue can't handle.
What are you waiting for? You've got the truck space, you've got the torque, and you've got the destinations. Throw your fishing gear in your Ford F-150, pack up the kids, and go reel in some memories. If you're still looking for a truck to get you, your crew, and your gear to your favourite fishing spot, check out Canada's best selling truck for more than the last 50 years. Learn more here.