The revelation that the FBI has opened a new investigation into U.S. presidential candidate Hillary Clinton's private email server weighed on global stock markets on Monday, a little more than a week from election day.
Share prices fell in Europe and Asia on Monday as uncertainty rose following news the FBI has revived the inquiry it had previously said was concluded.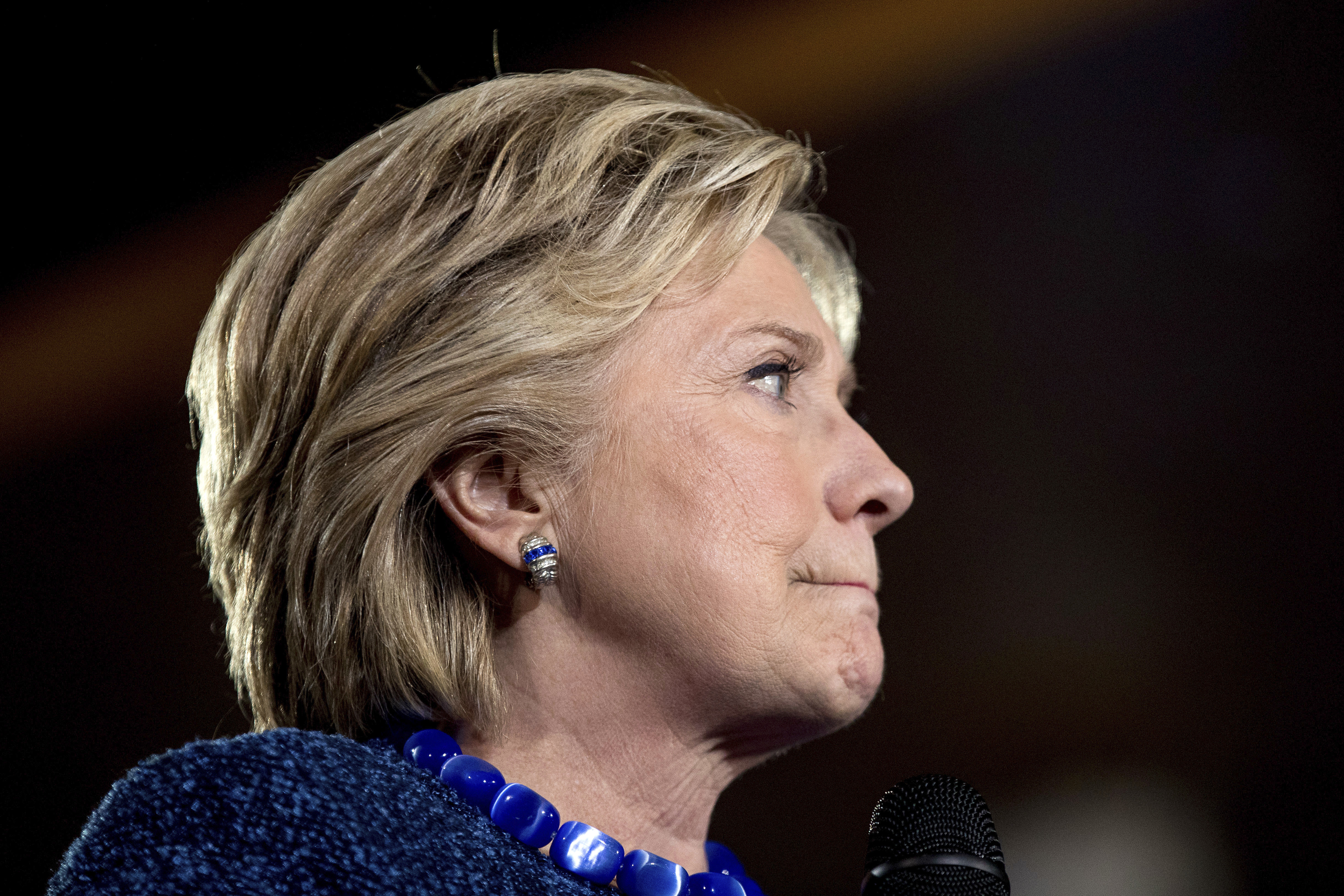 Democratic presidential candidate Hillary Clinton pauses while speaking at a rally at Theodore Roosevelt High School in Des Moines, Iowa, Friday, Oct. 28, 2016. (Photo: The Associated Press/Andrew Harnik)
US VOTE: FBI Director James Comey dropped a bombshell Friday when he said the agency would review new emails that might be connected to the dormant investigation of Clinton's email practices. In response, the top Senate Democrat, Harry Reid, blasted the director for making the announcement just 11 days before the U.S. election, saying he effectively favoured one party over another. Democrats fear Republican Donald Trump will gain fresh momentum from the discovery as the Nov. 8 vote nears.
QUOTEWORTHY: "There seems little doubt that a Trump victory would trigger selling in stock markets from current levels,'' Ric Spooner of CMC Markets in Sydney said in a commentary. "This has traders nervous as they start the week assimilating fresh news on Hilary Clinton's email problems,'' he said, adding that while markets continue to assume a Clinton victory, they're wary of pushing stock prices too much higher until they learn more about the investigation and whether it's having any impact on voter sentiment.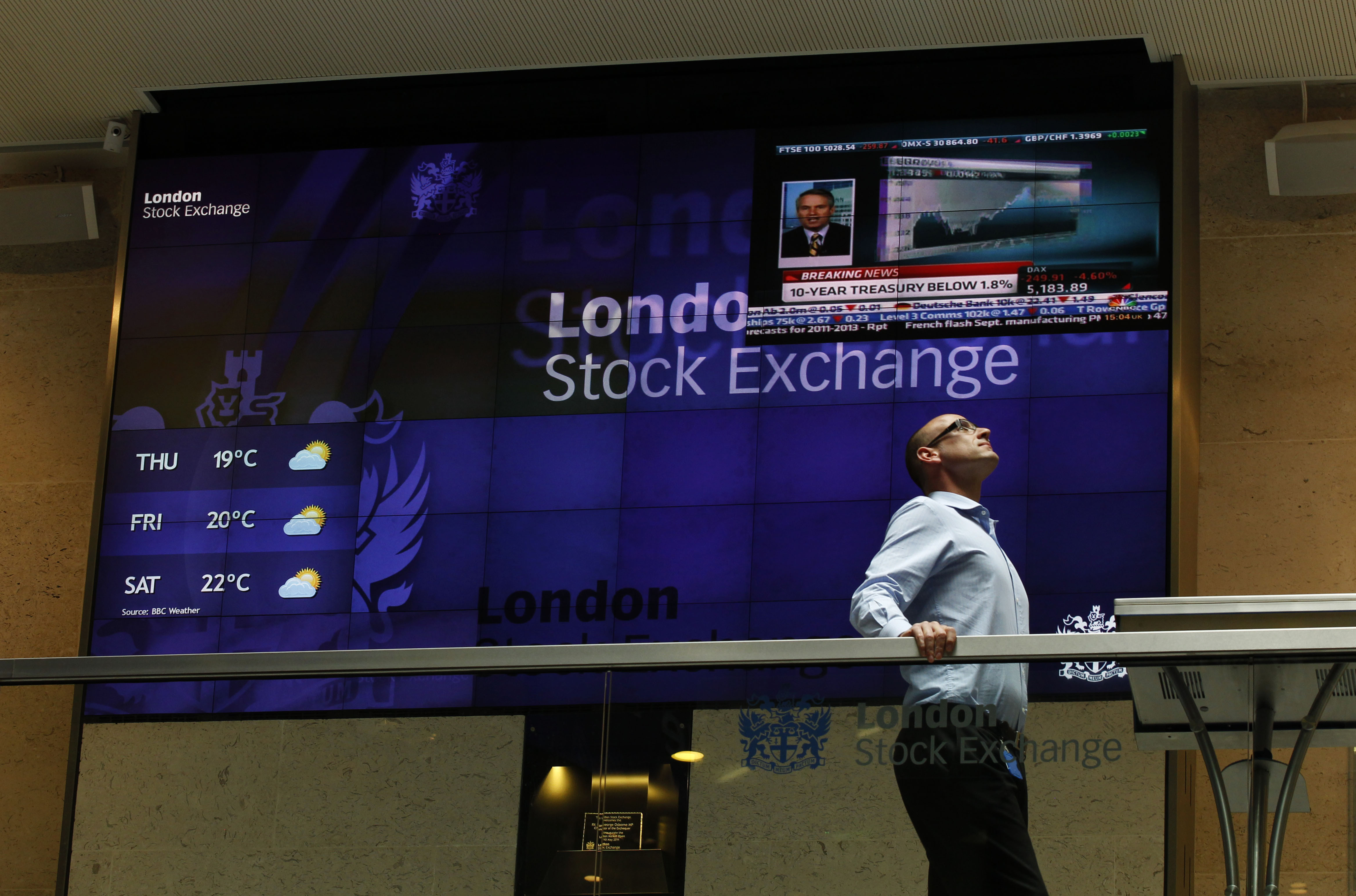 A man stands by a screen displayed inside the Stock Exchange in the City of London, Thursday, Sept. 22, 2011. (Photo: The Associated Press/Matt Dunham)
KEEPING SCORE: European shares opened lower, with France's CAC 40 down 0.6 per cent to 4,523.27 and Germany's DAX slipping 0.4 per cent to 10,658.91. Britain's FTSE 100 lost 0.3 per cent to 6,973.59. U.S. indexes were poised to open higher, with Dow futures up 0.1 per cent to 18.124.00 and broader S&P 500 futures also rising 0.1 per cent, to 2,127.30.
NOT JUST ELECTION: As well as monitoring the fallout from the FBI investigation, investors have a lot of economic news to digest right up to Friday's jobs data. One particular point of interest will be the culmination of the Federal Reserve's two-day meeting. No policy change is anticipated but the Fed is expected to signal its intent to raise interest rates in December.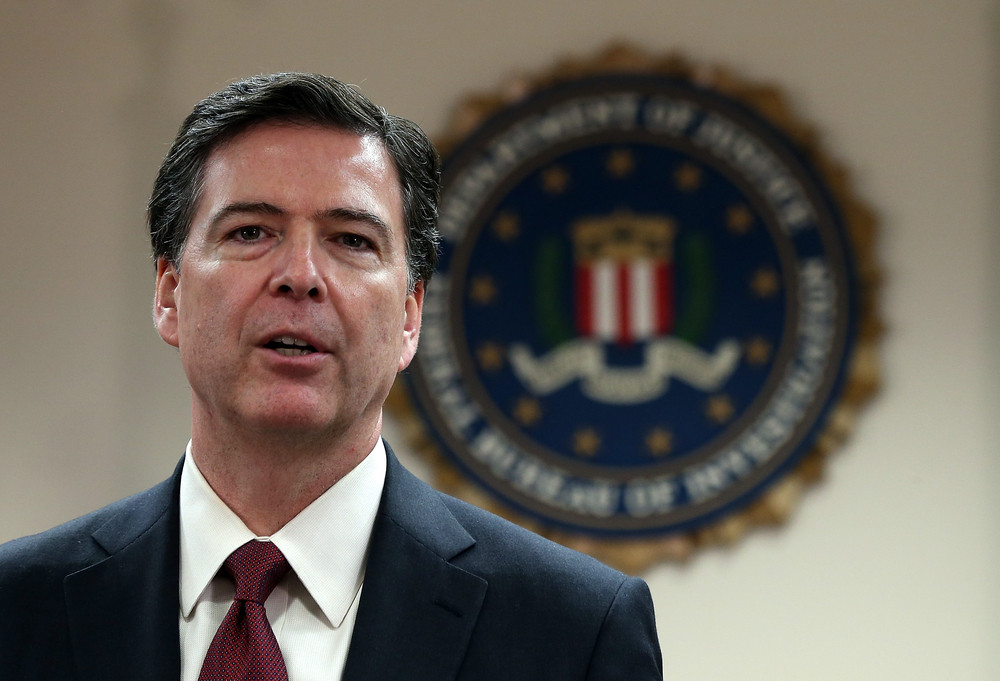 FBI director James Comey speaks during a news conference at the Phillip Burton Federal Building on February 27, 2014 in San Francisco, California. (Photo: Justin Sullivan/Getty Images)
EUROPE MUTED: The focus won't just be on the U.S. On Monday, figures showed that the 19-countrry eurozone economy grew by 0.3 per cent in the July to September period, unchanged from the previous quarter, while inflation edged up to 0.5 per cent in the year to October from 0.4 per cent the previous month. Both rates are fairly low and are likely to encourage the European Central Bank to enact further stimulus measures later this year.
JAPAN DATA: Industrial output and retail sales were weaker than anticipated, according to figures released Monday. Retail sales were flat in September compared with August but fell nearly 2 per cent from a year earlier, reflecting weak household spending. Analysts are divided over whether the latest data might prompt the Bank of Japan to whittle the benchmark policy interest rate, now at minus 0.1 per cent, still lower at a meeting Tuesday.
With files from Kelvin Chan, The Associated Press
Also on HuffPost