EDMONTON — The Alberta government is moving to increase fines in an attempt to prevent the spread of wildfires.
The province has tabled legislation that would raise maximum fines to $100,000 from $5,000 for anyone engaging in behaviour that could lead to wildfires.
The fine for corporations would be up to $1 million.
The size of a fine would depend on the nature of the violation and would be determined by the courts.
The proposal also includes a $10,000 maximum fine for industrial violations such as lack of firefighting equipment on a work site.
People burning fires during a fire ban without a permit or abandoning a campfire while it is still going would be fined between $150 and $1,000.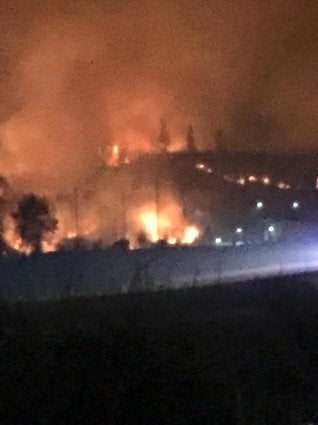 Volunteer Firefighter Shares Inside Look At Fort McMurray Blaze