Hey, Trudeau: congratulations on signing the Canada-European Union Comprehensive Economic and Trade Agreement (CETA).
Now the real work starts.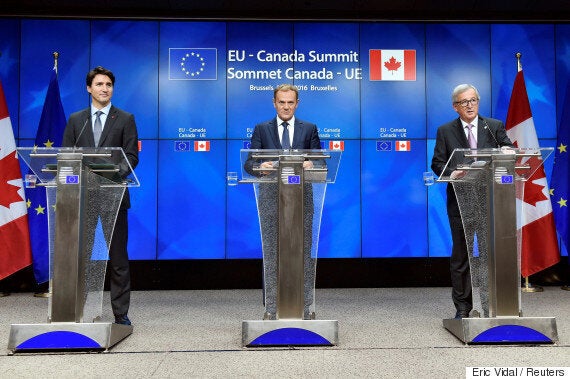 But signing CETA was only the beginning. Now it has to be approved by a series of governments in Canada and Europe.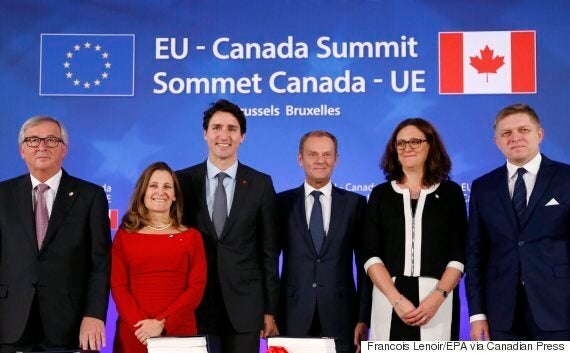 Canada, it appears, is wasting no time approving CETA. International Trade Minister Chrystia Freeland has announced that the government will table a bill to ratify the agreement, iPolitics reported.
Approval by the European Parliament could follow in December, and once that happens, 98 per cent of the agreement, including "commercially-relevant" sections, will come into force, Freeland said.
But full implementation could take longer due to concerns over an investment protection system that was a sticking point for Belgium's Wallonia region, which held up the signing just last week.
CETA includes a measure that allows investors and business owners to sue countries that signed the agreement under a tribunal system instead of national courts.
It sets out an investment court system that sees three arbitrators chosen from a list of 15 people: five of whom are Canadians, five from the EU and five from countries that aren't parties to the agreement, according to trade lawyer Greg Tereposky.
One arbitrator is to be chosen from each of these three groups of five.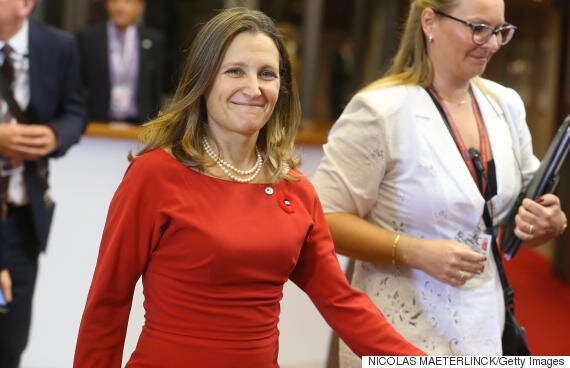 They were worried that arbitrators, who would adjudicate matters in secret, could also serve as judges, and it would be impossible to figure out whether they were in a conflict of interest.
Canada and the EU pledged in writing to ensure that people acting as arbitrators were impartial and not hampered by such conflicts, CP added.
It wasn't enough to stop Wallonia from rejecting CETA. But the region later withdrew its opposition, overcoming the final hurdle to signing the deal on a provisional basis.
But just because Wallonia lifted its opposition doesn't mean that the investment court system won't cause further problems.
And impartiality isn't the only concern that's come up in connection with the investment court. Critics are also concerned that the arbitration system can be manipulated by companies to change public policy, like environmental legislation, the news agency added.
Canada and the EU have both maintained that the investment court system doesn't stop governments from making their own regulations.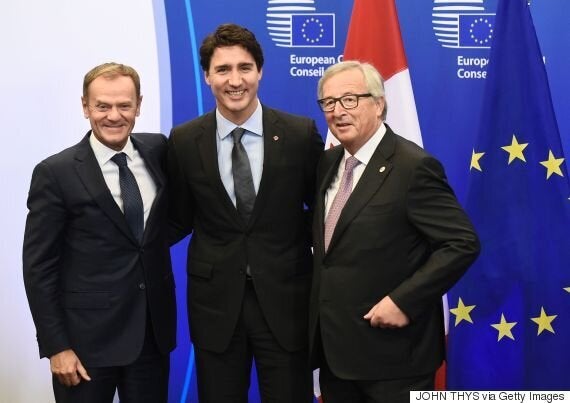 European regions aren't the only ones that could stop CETA in its tracks, either. A Canadian province or territory could do the same thing.
CETA proponents say there are many benefits to be had — even for the middle class.
Currently, many Canadian exports face duties when going into the EU. That could change the moment that CETA comes into force, eventually making 99 per cent of products enter the union "duty-free."
Exports such as maple syrup and machinery could become more competitive in Europe and give Canada a leg up on other exporters.
University of Alberta economist Trevor Tombe noted that European products could be cheaper for Canadians, too.
Among all products imported from the EU, Canadians currently pay the highest tariffs on transportation products, like cars and bikes.
Both could become more affordable if CETA comes into force.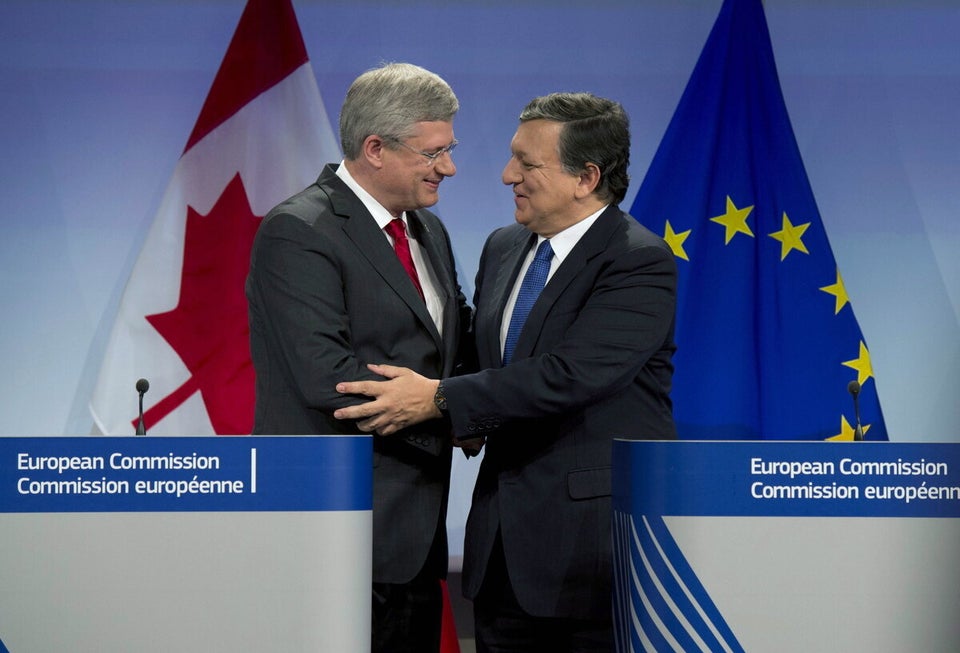 Canada-EU Free Trade Deal: What You Need To Know