How does Genie Bouchard get heads turning on Halloween? By dressing up as Kim Kardashian.
Accentuating her hips and breasts with socks, the 22-year-old blond used nude undergarments and blackout bars to complete her Hallow's Eve look.
And at the end of the night, the Montreal-native showed herself disassembling her costume.
"How many socks does it take to have Kim K boobs?" she asked in the video.
We counted eight. But we could be totally wrong.
But we think Genie's favourite part of this year's spooky holiday was seeing girls from all over the world dress up as her.
"This is awesome. When I was 8 years old playing my first tennis tournament who knew one day girls would dress up as me for Halloween?! So humbled. Also you girls are HOT AF 🔥," the tennis pro captioned the photo.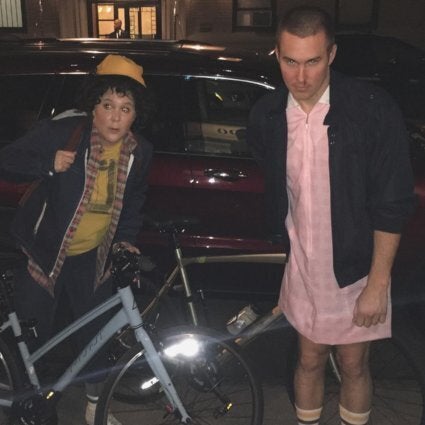 Celebrity Halloween Costumes 2016