UPDATE —Jan. 29, 2018: Jonathan Black has been cleared of all charges, according to the Toronto Sun. Click here for the full story.
The son of former media behemoth Conrad Black has been released on bail after he was charged with assault for allegedly breaking his girlfriend's wrist.
Jonathan Black, 38, told reporters he was innocent after leaving a Toronto courthouse on Monday, according to CBC News. His bail was set at $25,000.
Black was also charged with mischief under $5,000 on Oct. 27 in the alleged incident with his girlfriend, 21-year-old Caroline White.
White was also at the courthouse on Monday, CTV News reports, but she did not stay for Black's appearance.
She told the network via Facebook that police "took this situation into (their) own hands without knowing what happened."
"He's innocent," White said.
Black's mother, stepfather and his younger brother split his bail, the Toronto Star reports. He is due in court on Nov. 25.
This isn't Black's first time in court. In 2011, he pleaded guilty to criminally harassing a former girlfriend, according to CBC News.
And in 2008, he was fined $2,000 for a hit-and-run in downtown Toronto, according to the Toronto Sun.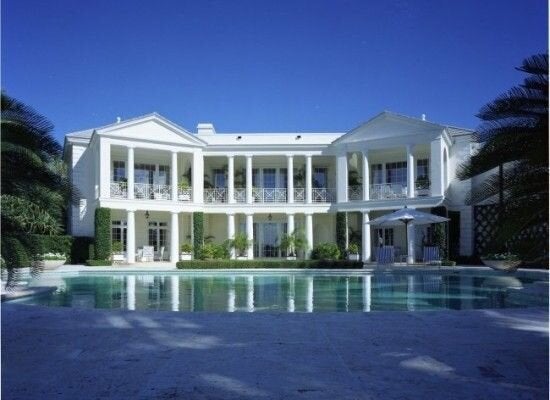 Conrad Black's Former Mansion