Prime Minister Justin Trudeau has been hard at work since his government took office over a year ago.
But how much he's accomplishing has been a matter of some debate in recent months.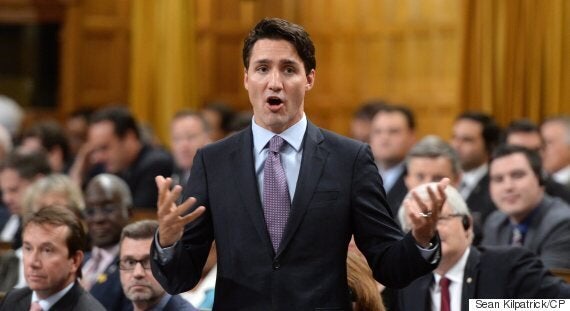 Since then, 860 projects have been approved across Canada. But only one, a disaster mitigation project in Whitecourt, Alta., has actually broken ground in that time frame.
And indeed, it shows that the Whitecourt project is the only one that's even started construction, after breaking ground on July 13.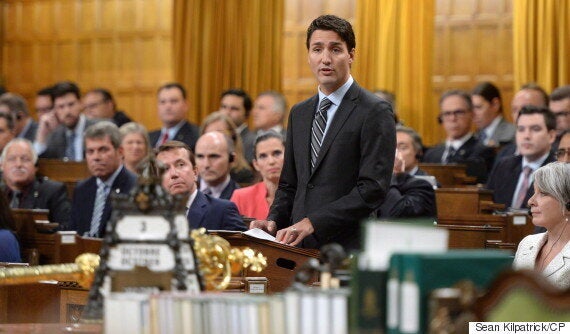 Bloomberg said the dataset likely underestimates how much progress has actually been made on these projects.
An Infrastructure Canada spokesperson said numerous projects have started their work and that 65 per cent of the ones announced as part of the funding's first phase are in progress.
But the lack of advancement on them shows that it's tougher to stimulate the economy through infrastructure spending than many likely anticipated.
The Liberals said their spending would add 0.5 per cent to Canada's GDP this year and one per cent from 2017 to 2018.
TD, however, said it was more likely to add 0.3 per cent and 0.2 per cent to the economy in each of the next two years, for a total of 0.5 per cent.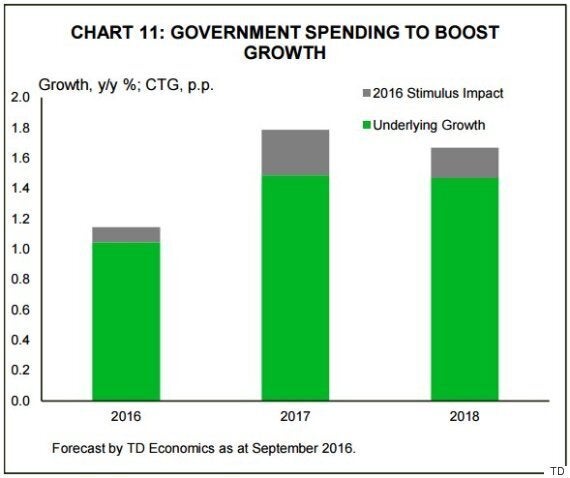 The revelations come amid questions about how much Trudeau's Liberals are actually pulling off, despite the hopeful campaign that put them in government.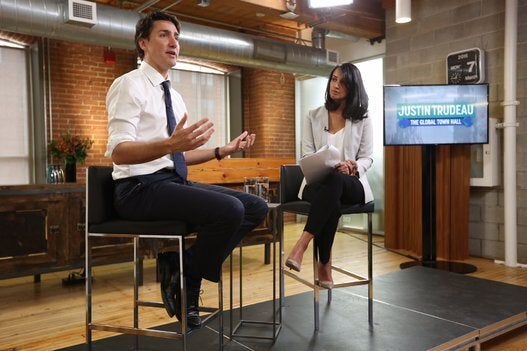 Justin Trudeau: The Global Town Hall