Where is Kim Jong-un's wife?
Many are curious after one news site reported that the North Korean dictator's spouse hasn't been seen in public in more than seven months.
Ri Sol-ju last attended an event with her husband on March 28 in Pyongyang, according to an analysis of North Korean media reports by South Korea's Yonhap News.
She accompanied him to events 18 times in 2012, 22 times in 2013 and 15 times the year after. But she only popped up seven times in 2015 and three times so far this year, according to Yonhap.
One anonymous North Korea observer called her absence "extraordinary."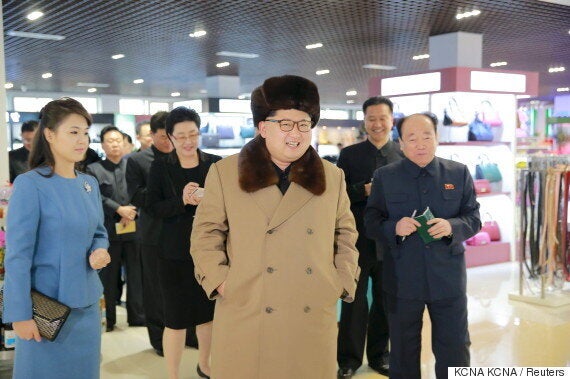 North Korean leader Kim Jong Un, together with his wife Ri Sol Ju (L), gives field guidance at the newly built Mirae Shop and Health Complex in this undated photo released by North Korea's Korean Central News Agency (KCNA) on March 28. (Photo: KCNA/Reuters)
"Some sources speculate Ri's disappearance may be linked to a check on her activities by Kim's younger sister Kim Yo-jong," the observer told Yonhap.
Kim Yo-jong has gained influence in the government since her brother came into power.
She briefly took over from him in 2014 while he received medical treatment, according to Asia-Pacific news site The Diplomat.
Earlier that year, she was officially mentioned as a senior official of the Central Committee of the Workers' Party of Korea.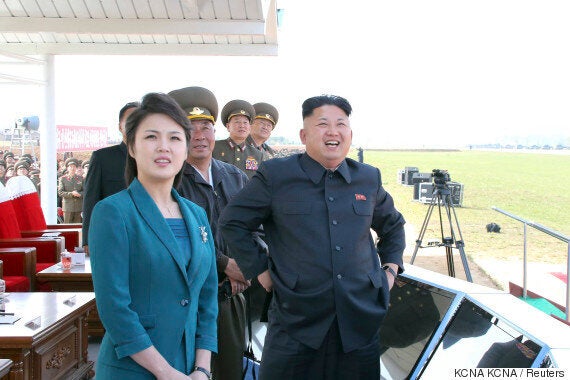 North Korean leader Kim Jong Un (R) stands next to his wife Ri Sol Ju as they attend the 2014 Combat Flight Contest among commanding officers of the Korean People's Air Force in this undated photo released by North Korea's Korean Central News Agency (KCNA) in Pyongyang May 10, 2014. (Photo: KCNA/Reuters)
"The belief is that while Mr. Kim lacks political ability, she is far more adept at the sort of maneuvering that is required to keep him in power, so that is the task she has taken on," North Korea expert Toshimitsu Shigemura told The Telegraph.
Shigemura also offered up other possible explanations for Ri Sol-ju's disappearance, including that she could be pregnant or that the two are dealing with marital problems.
He also said some have speculated that she was close to Kim Jong-un's uncle, Jang Song-thaek, who was executed in 2013 for crimes against the state.
Not the first time she's seemingly vanished
Ri Sol-ju also disappeared from the public eye for two months in 2012, according to Reuters, which cited North Korean news reports.
She was later spotted at an event wearing a coat that gaped open slightly in the middle, sparking speculation that she was pregnant.
After former basketball star Dennis Rodman visited the secretive nation in 2013, he revealed in an interview that she told him about her baby daughter.
The North Korean leader and his wife made news after their marriage was revealed earlier in 2012, with some saying the announcement was made on purpose to make the dictator seem more open and relatable.
"Kim Jong-un is breaking with his father's secrecy-shrouded leadership," expert Lim Eul-chul told the Independent at the time.
He himself often appears in state media, which makes his wife's absence even more interesting.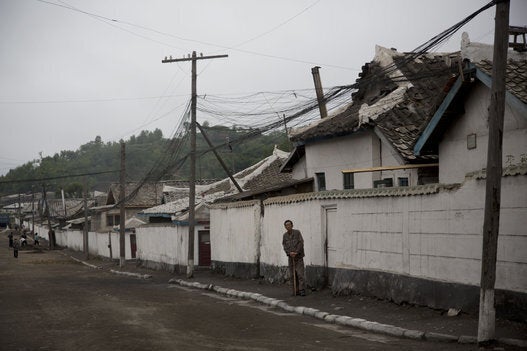 On The Road In North Korea