UPDATE - Nov. 1, 2016: Kim Kardashian-West has since removed all three posts from Facebook.
Social media is rejoicing after its queen has finally made her triumphant return.
After nearly a month of online silence following her Paris apartment robbery and invasion, Kim Kardashian shared three new Facebook posts on Monday night, including a glam photo of herself relaxing in a chair and looking at one of her two phones (we see that now-dead Blackberry on your lap, Kimmy.)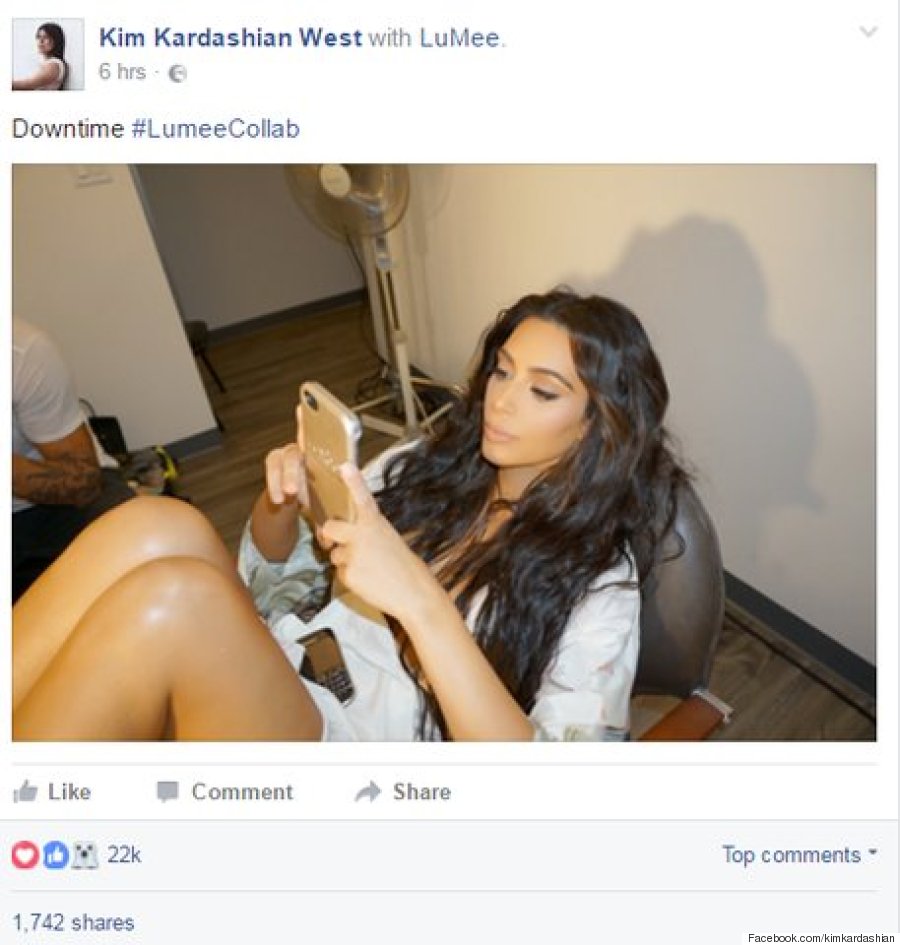 "Downtime #LumeeCollab," the 36-year-old reality television star captioned the photo, which sees her wearing a silk robe.
However, the post was taken down shortly after.
Two other posts went up shortly after, including one last-minute Halloween costume link from Kim's assistant, Steph Shepard, and another from older sister, Kourtney Kardashian.
"From Kourtney Kardashian -- Love these old videos!" the mother-of-two wrote alongside the throwback post.
Siiiiigh, oh how we have missed you, Kim!
For more of Kim's transition back into "normal" life, check out the video above.
Follow Huffington Post Canada Style on Pinterest, Facebook and Twitter!
Also on HuffPost