An Alberta First Nation is speaking out after a photo of a water truck with a derogatory message targeting indigenous women has gone viral.
The photo, first posted to Twitter over the weekend, shows a truck with a large sticker across the front that reads "One Squaw Too Many."
The company that owns the truck, Larry's Water Hauling, told Metro News that the sticker has now been removed from the truck, and was "a joke" from one driver to another about a personal relationship.
"It is discouraging to see this type of behavior persist in the workplace, and discriminatory language of any kind should not be tolerated anywhere," the group, a nation of six aboriginal settlements near Grande Cache, Alta., posted on Facebook in response to the photo.
AWN said it has contacted local companies as a direct response to the viral post. The group is asking that companies act in "good faith" by promoting relationships with indigenous groups and encouraging respect while on the job.
Meanwhile, the post has been shared widely online, with many shaming the driver for a lack of sensitivity.
Many have linked it to the National Inquiry into Missing and Murdered Indigenous Women and Girls, pointing to it as an example of the fear and intimidation many First Nation women face.
RCMP told Metro News they received a complaint about the sticker and dealt with the company directly. They said no charges have been laid.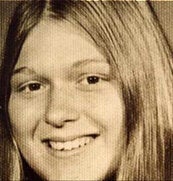 Highway Of Tears - Missing And Murdered Women